Your Complete Guide to Fixed Price Energy Tariffs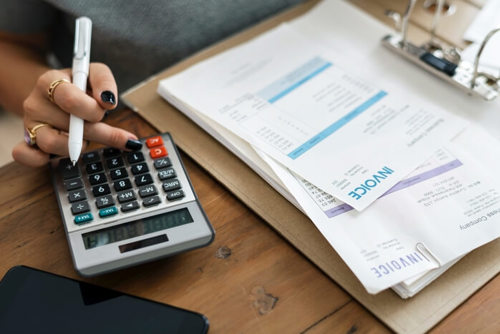 One of the most frequent questions we are asked is how fixed-price energy tariffs work and whether they are the best deal for customers. 
With constant energy price fluctuation, fixed-price energy contracts have grown in popularity in recent years. This is because they enable business and domestic customers to agree the price they will pay for gas and electricity for a fixed period (hence the name) in a volatile market. 
At Love Energy Savings, we are dedicated to guiding you through the world of energy suppliers and contracts as we know it can be complicated. To help, we have created this guide to answer your questions about fixed-price energy tariffs.
Contents
What is a fixed price energy tariff?
Fixed-price gas and electricity tariffs ensure the cost of your energy does not increase for the duration of your tariff agreement. The price you pay can be fixed for a number of years; most common are 1-year or 18-month contracts but they can be longer.
While this means that the price you pay per kWh will remain fixed, it doesn't mean that your estimated annual bill will not increase as your bill is based on your actual energy usage.
There are many fixed-price packages available from suppliers across the UK. Comparing suppliers' deals will help you find the best offer based on your location and energy usage.
At Love Energy Savings, we take care of all the hard work for you with our handy comparison tool which compares the most trusted business energy suppliers in the market to help you find fantastic deals on your business gas, commercial electricity and domestic energy. 
10k+ reviews

Almost 1/4 million
switches so far...

Saving UK businesses
over £83m

Exclusive online
prices
See how much you could save on your business energy in 60 seconds!
Is there a difference between fixed-term, fixed-price, and fixed-rate?
These terms all refer to the same type of energy contract. The different affixes: 'term', 'price', 'rate' refer to a specific part of that contract i.e. 'term' refers to the length of the contract period. These terms will be used interchangeably by energy companies and comparison companies but they mean the same thing.
Are fixed-price energy tariffs cheaper than variable tariffs?
Although you are not guaranteed to be paying the lowest amount with a fixed-price tariff compared with some variable rate tariffs, you will be safeguarded from a rise in prices from energy suppliers. 
However, once you are tied into a fixed-price energy deal, you are committing to paying that price for an agreed period of time and if you wish to cancel your contract early, you could be liable to pay an exit fee to the supplier.  
What are the benefits to a fixed-price energy tariff?
Fixed-price energy tariffs can be a great deal for many businesses and households. The main benefits include:
Fixed price tariffs provide budget certainty for the duration of your energy contract, you know exactly how much your energy price will be so you don't have to worry about the price of electricity or gas being raised. 
No impact on you on rising future commodity and non-commodity costs.
Suppliers absorb the long-term pricing risk, so you can relax and feel secure. 
They are simple to understand and less complex than some other energy contracts. 
Fixed-price energy tariffs are often the cheapest, and therefore often represent the best value for money for customers. Once you have switched with us, we will inform you if a better deal becomes available, you can then decide whether you want to switch again, factoring in any exit-fee penalties you may be liable for with a fixed-price deal.
What are the disadvantages to a fixed-price energy tariff?
While fixed-term energy contracts protect you from short-term wholesale energy price spikes, they prevent you from benefiting from a drop in energy prices, early exit fees notwithstanding. 
By working closely with our suppliers, Love Energy Savings has solved this problem for our customers. Over 50% of our suppliers have switching windows of 1 year, this means that even if your contract due date isn't for 12 months you can take advantage of a short-term price drop.
Wholesale energy prices fluctuate every year but have increased by 25% since 2015. Our advice? Play the long game and fix your rates with one of our 48 or 60-month contracts, protecting your business in the long-term.
What happens at the end of a fixed-price energy contract?
3-5 months before your contract end date you'll receive an initial renewal letter from your current supplier.
If you don't switch tariff or supplier at least 60 days before your contract end date, you'll be rolled over on to a default tariff; also known as a standard variable tariff (SVT). Ofgem estimates that an average SVT is £374 a year more expensive than the cheapest market tariff.
Most contracts have 60 days' switching notice periods. Fortunately, with Love Energy Savings it only takes 5-minutes to compare and switch.
How can I switch to a fixed price energy tariff?
We've made the process of switching energy providers easier than ever thanks to our free online comparison tool.
To make sure you get the best possible deal with your new fixed price energy tariff, Love Energy Savings can provide you with a comprehensive comparison of all major and smaller energy providers, ensuring you find the perfect deal for your business electricity and home energy needs.  
Should I fix my energy prices until 2022?
It is difficult to answer this question definitively because every household and business is different and the energy market is unpredictable.
First of all, we recommend that you understand what you pay for your business energy bills and how to look at selecting the best energy supplier for your home.
For many people, it is important to have the security of knowing how much they will pay per unit for the gas and electricity they use.
However, as energy prices have increased, fixed rate deals have become more expensive. For some households, a fixed rate deal has been set at a higher rate than the energy price cap. This is due to the fact that the price cap only applies to variable rate tariffs.
If you are a homeowner, you should compare your estimated bills to the current energy price cap before your switch.
We know our customers all have individual needs and therefore if you contact Love Energy Savings, our energy experts will provide free, impartial advice on your switch.