How to find out about your VAT rate on gas and electricity
Most business energy contracts will include the standard 20% VAT on energy bills. What you may not know is that some businesses are eligible for a reduced rate.
We have created this VAT guide to help businesses determine if they are eligible for reduced VAT on their energy.
Eligible businesses can reduce their VAT rate to just 5%. They could even be exempt from the Climate Change Levy.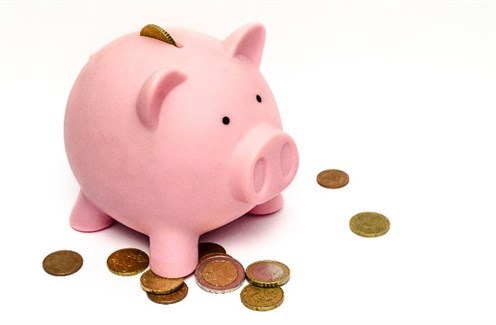 What is VAT?
VAT is a tax that is applied to the cost of a good or service. This includes commercial energy bills. The standard VAT rate in the UK is currently 20%. However, a reduced rate of 5% applies to certain types of organisations and situations.
10k+ reviews

Almost 1/4 million
switches so far...

Saving UK businesses
over £83m

Exclusive online
prices
See how much you could save on your business energy in 60 seconds!
VAT on electricity bills
The current VAT rate on business electricity is 20% - this is the standard. However, if the below applies to your business, you will be eligible for a lower rate:
De minimis – low energy consumption
The de minimis rule – meaning in Latin minimal things – applies to either your gas or electricity rates.
If your business electricity usage is below the average 33kWh per day, or 1,000 kWh per month, you will be eligible for lower VAT on electricity.
VAT on gas bills
If your gas usage is below the average 145kWh per day (5 therms), or 4,397kWh per month (150 therms), you will also be eligible for lower VAT on your energy.
(Note – the assessment of your energy consumption can be made by you or your supplier, either as a meter reading or as an estimate).
VAT on solar panels
The current VAT on solar panels remains at 5%, despite talks of a HMRC tax hike that would increase the rate to 20%. This 5% is the standard, however, and no further savings can be made.
What VAT should I paying for my business energy?
There are a few exceptions to the 20% standard VAT rate.
Currently, if your business turnover is less than £85,000, you are not eligible for VAT business rates. You will not be registered for VAT. For businesses with a turnover of more than £85,000, you must register for VAT. You will be eligible for the standard rate of 20% unless you are one of the following:
You are a charitable enterprise or non-profit;
You run a free school or academy;
60% of your business energy usage is for residential purposes. This includes businesses like nursing homes or student halls of residence;
If your business gas usage is less than 4,397kWh per month and business electricity use is 1,000 kWh per month.
If you qualify as any of the above exceptions, you pay the reduced rate of 5%. You need to inform your energy supplier of your status as soon as possible.
You can claim a rebate for any overpayments you may have been making over the last four years. Love Energy Savings can advise you, so do not hesitate to contact us if you need advice.
How do I know I am paying the correct VAT for my business energy?
Simply look at your latest business electricity and gas bills to find out your VAT rate. Most of the time, overpayments are easily corrected.
What is the Climate Change Levy (CCL)?
The Climate Change Levy is an environmental tax charged on energy that companies use for their operations. You can check the CCL rates on the UK government website.
Energy suppliers are responsible for charging the CCL on commercial energy bills, as with VAT. It is paid on your behalf to HMRC. You can check the amount you pay on your energy bill.
If your business pays VAT at 20%, you will pay the full CCL rate. Some large-scale energy-generating companies pay a reduced rate via a different scheme.
What businesses qualify for CCL exemption?
Here's a list of organisation exempt from Climate Change Levy:
Public schools and academies
Charities
Businesses using less energy than average
Self-catering holiday accommodation
Student halls, accommodation and boarding houses
Care homes
How do I apply for reduced business energy VAT?
If you're eligible for a reduction in VAT you will need to get in touch with your business energy supplier. They can arrange the VAT reduction for you, ensuring you're paying the right amount for your business energy.