Compare Business Utilities
Get the best deals on your business energy, water and broadband
We LOVE that more businesses save with us
Over 320,000 switches so far...

Saving UK businesses over £95m

Exclusive
online prices

Over 10k+ reviews
We make switching as easy as 1, 2, 3...
1

Compare

Free online comparison of the best deals in the market in 60 seconds

2

Switch

Online or by phone it's up to you - we've switched over 300,000 to date

3

Save

We've saved British Businesses over £92m so far
We find businesses the best deals on their utilities
It's our mission to help you save money. By switching your broadband, energy or water providers with us, you can cut your costs without having to make any changes to your usage — and you'll save the most when you choose Love Energy Savings.
That's because, since 2007, we've invested time and effort into growing valuable partnerships with trusted utility suppliers — big and small — to secure unbeatable prices.
It doesn't matter if you're a start-up or a global enterprise — paying less for your energy is as simple as switching online. Get a cheaper rate on your business utilities by switching today.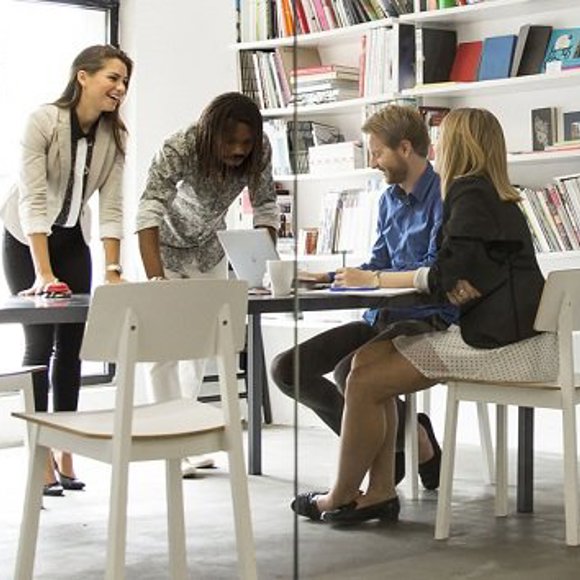 What classes as a utility?
Business utilities are anything you use to keep your business running. Electricity, gas and water are the most commonly used business utilities.
However, utilities today also include internet and phone connectivity. As remote working and online communication become more and more integral to the way we work, businesses need to ensure they have a telecoms provider that can deliver the best broadband package.
Bill validation services for business utilities
Every year, millions of businesses overpay on their energy bills due to supplier billing errors. Mistakes are often made through estimated billing and incorrect contract charges. Many businesses are left with inaccurate bills and overpay by hundreds or even thousands of pounds every year.
Our comprehensive bill validation service ensures that your business is only paying for the energy that you use, at the rates you have agreed with your supplier. We'll identify any inconsistencies in your energy bills by reviewing and recalculating each component of your invoice — dating as far back as five years.
How our bill validation service works
We analyse how much you are paying for standing charges
We ensure that all your bills are accurate going forward
We identify any overcharges that your business is currently paying
We then work with the supplier to recover any overspends
We validate even the most complex of invoices
What our bill validation service can find
Incorrect tariff rates used on invoices
Rates that differ to those previously agreed with your supplier
Charges against incorrect meters
Incorrect standing charges
Call us now on 0800 975 5380 for more information about our bill validation services.
Comparing utilities by industry
The manufacturing industry has one of the biggest demands for excellent deals on business utilities because their day-to-day operations are so energy-intensive. Factories have to use a lot of electricity, water and gas to create top-quality products at scale. Manufacturers that find the best deal on their energy prices stand to save the most of any industry.
Manufacturers also have a big responsibility for leading the way in environmental action. By switching to green energy tariffs, factories can massively reduce their carbon footprint and help take the UK closer to a carbon-zero future.
The world of retail is becoming smarter than ever. Innovative technology like PDQ machines and modern tills can all be connected to a central database, allowing marketing teams to see how all in-store and online sales contribute to the bigger picture.
For retailers today, then, good connectivity is essential, just as affordable heating is to create the best shopping environment for customers.
Today's educators understand that computer literacy is an essential part of the curriculum. That's why education providers need the best broadband for teaching. Students get quick access to all the learning materials they need, and it doesn't cost your school or university any more than it needs to.
Educators can also show students their commitment to the future by learning about our green energy tariffs.
Keep your kitchens fired up with the UK's cheapest gas tariffs. Comparing your utilities for your hotel or restaurant means you can find deals on your business gas that won't put out your fire for great food and excellent service.
Taking orders or bookings by phone? Make sure you have a telecoms provider that can keep up by comparing today.
Excellent heat regulation in leisure facilities is a must-have for gym-goers. Ensure you can keep up the pace by getting a better deal on your gym's utility bills.
Worried about overusing your air conditioning? With the perfect electricity tariff, you can run them whenever you need without worrying about your bottom line. That way, your customers will enjoy a gym that works as hard as they do.
Follow our simple 3 step guide to get started
Step 1

Complete your details

So that we can provide a bespoke comparison for your business and help you find an incredible deal, we need to know a little more about your business, current usage and location. Click here to get started.

Step 2

Choose your tariff

It takes less than 60 seconds for us to provide a list of suppliers and tariffs available to you. Simply choose the best option for your business and hit 'Buy Now'.

Step 3

Make the switch

You've selected a great deal for your business, so we'll take it from here, including negotiations with suppliers to ensure the switch is as smooth as possible.
See how much you could save on your energy bills...