| Breaking News
How To Safely Dispose Of Commercial Waste?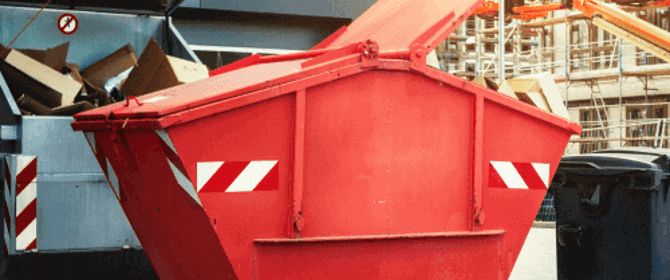 You may already be aware that you cannot dispose of commercial waste at any of your local recycling centres. Any waste that comes from commercial activity, even if your business is operating from your home. 
This includes any waste produced from construction, demolition, industry and agriculture. 
Every business in the UK has a legal duty of care to manage its waste properly until it is disposed of. In this guide, we'll help you understand your responsibilities and how to safely dispose of different kinds of waste to ensure you avoid hefty fines. 
Your Legal Responsibilities When Disposing of Commercial Waste 
Here's a breakdown of your legal responsibilities when disposing of your business waste: 
You must keep waste to the minimum by using the prevent, reuse, recycle or recover waste model. 
You must responsibly store waste until its safe disposal; this means storing it in a secure place, store in suitable containers with clear labels and using waterproof covers to prevent contamination. 
You must check that your waste carrier is registered to dispose of waste.
What About Hazardous Waste? 
You have a duty of care when disposing of hazardous waste which includes the way you produce and store waste and how you collect and transport waste. Waste is considered hazardous if it is one of the following: 
Asbestos 
Chemicals, including brake fluid and printing toner 
Batteries 
Solvents 
Pesticides 
Oils (all except edible) 
Equipment containing substances 
Hazardous waste containers 
You can find out if your waste is classified as hazardous here. 
How Do I Get Business Waste Removed? 
In order to safely remove commercial waste safely, businesses will need to find a registered waste contractor. You can compare business waste disposal quotes here. 
Commercial waste must be disposed of professionally and cannot be taken to any local recycling centres. 
How Is Clinical Waste Disposed Of? 
Waste disposal professionals are trained and equipped to manage the regular collection of clinical waste. The collection of clinical waste involved colour-coded containers to safely separate it from other waste. 
These containers are colour-coded depending on the type of hazardous waste and stored securely until collection. Most hazardous waste will go through high-temperature incineration.  
How Much Is Commercial Waste Disposal? 
Prices typically range depending on your location, type of waste and amount of waste. However, as a rough guide, you can expect to pay the following: 
Bin hire costs (£40-£140 per year) 
Weekly collection costs (£140-£1,000 annually) 
Landfill tax (around £98 per tonne) 
Other fees include admin and licences (£175) - this includes a high-tier licence (£154) so it may be cheaper depending on your requirements. 
For a more accurate quote, you should get a quote from your local waste collection specialist here.