| Breaking News
What Is A Commercial Waste Carrier Licence?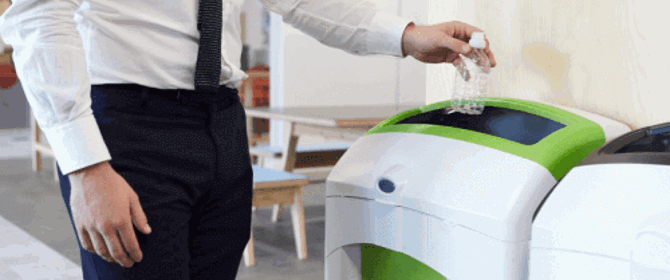 When you're choosing your commercial waste disposal carrier, it is your responsibility to make sure they have all the relevant permits and licences to legally dispose of your waste. 
In this article, we outline what you need to look out for to cover yourself from any fines when searching for a reliable waste management company. 
What Permits & Licences Are Required? 
The first thing to check is that your waste management company of choice holds a registered waste carriers licence. These licences protect your businesses from any improper waste disposal that could come back to hurt your company's reputation or any fines. 
There are two tiers of waste carriers licence: 
Lower tier licence - this is the licence you need if you decide to carry waste yourself. This lower tier was created for small construction or demolition waste for local builders. This is a free licence but it requires an application form to be filled out. You can find that here. It is important to apply for this licence if required as businesses are not allowed to use a household waste recycling centre. 
High-tier licence - this is the business waste licence you need to look out for. This is for dedicated commercial waste disposal companies. 
What If I Have Hazardous Waste? 
A higher-tier business waste licence must be held and you should receive a hazardous waste transfer note. It is a legal responsibility to hold your waste transfer note on record for 3 years. You only need to hold transfer notes for normal waste for 2 years. 
Find out what is classed as hazardous waste here. 
How To Switch Commercial Waste Disposal Providers?
Compare

Enter your waste disposal requirements, and we will recommend the best services in your area.

Select Your Provider

Once you've reviewed your quote, simply decide if the service is right for your business.

Enjoy your savings

With up to 30% savings, you can sit back and relax. We'll handle the switching process for you.
What Other Permits Are Required? 
If your commercial waste carrier operates its own facility, it should hold environmental permits with the Environment Agency. This permit is required for each facility they manage. 
This licence covers the waste management company to be able to accept business waste, treat business waste, recover waste, risk assessments and flood prevention. 
How Much Can I Get Fined For Breaching Business Waste Disposal Legislation? 
Failing to take responsibility for your waste disposal could land you with some serious fines. Even if you have hired a company to manage your waste, it is your responsibility to ensure they have a valid waste carrier's licence as your duty of care. 
You are protected if your waste collection provider issues you a collection note and you have taken all reasonable steps to ensure they have met legal obligations whilst managing your waste. 
Fines of £300 or up to £5,000 prosecution penalties for breaching your business Duty of Care. Penalties of £400 on a fixed fine basis, or prosecution with unlimited penalties and up to five years in prison for illegally depositing business waste. 
Appointing a registered waste carrier who provides you with a waste transfer note ensures you have met your duty of care. 
Why A Waste Carriers Licence is Important 
Improper waste disposal impacts the environment and local communities. This licence exists to ensure waste produced by commercial activity is handled properly. This prevents local household waste recycling centres from being dominated by large amounts of business waste. 
Over the last few years, one of the main industries that have been under scrutiny by the Environment Agency is the monitoring of trade waste. The licence is in place to discourage fly-tipping and safe waste disposal. 
How Much Is A Waste Carrier Licence? 
A waste carrier's licence costs £154 and lasts up to 3 years. A registration renewal costs £105 after that. Commercial waste carriers that fail to register risk fines of up to £5,000. 
Find your reliable local waste management provider here. Click for a no-obligation quote.