Homepage

>

Cure the blues with business energy savings this Blue Monday
Cure the blues with business energy savings this Blue Monday
Christmas is over, and 2017 is in full swing. You're back at work and those familiar feelings of lethargy and malaise creep in. January 16th is Blue Monday, the day which is claimed to be the most depressing of the year.
Here at Love Energy Savings, we're all about making our customers happy and making a difference to your business. Last year we saved our customers an average of £855.30 on their business energy bills which added up to a massive £15million!
To cheer you up this Blue Monday we've done some maths and found out exactly what you could purchase for your business with the savings made on your energy bills. Let us help drive away those January blues.  
1)      170 branded desk planners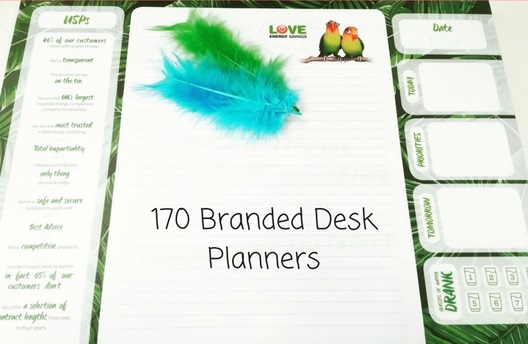 Many of us get a warm fuzzy feeling inside when we feel organised and in control of our workload. Not only is planning your day proven to help boost productivity and efficiency, but who doesn't love a nice fresh notepad; takes you right back to that first day of school.

Giving each of your employees a nice fresh desk planner to help them organise themselves will help take away some of the stress that comes with an inbox chock-a-block full of emails and a seemingly endless to-do list that many of us are faced with when we come back from a few days' break.

Branding it up with your business's logo, mission statement, USPs, values etc. helps remind your employees every day what they're striving to help create and support.
2)      80 office plants
It has been scientifically acknowledged that adding plants and greenery to a workspace helps improve employee performance.

Research from Exeter University concluded that productivity increased by 15% when household plants were added to the office environment, boosting engagement. We've discussed how office décor can improve the running of your business before.

So, what plants would be best to create a thriving office environment? Well, spider plants are always a good option. They require little maintenance, they reproduce themselves and they're known to have great air cleansing qualities. Time to call on all the staff with green fingers!
3)      1 60" Television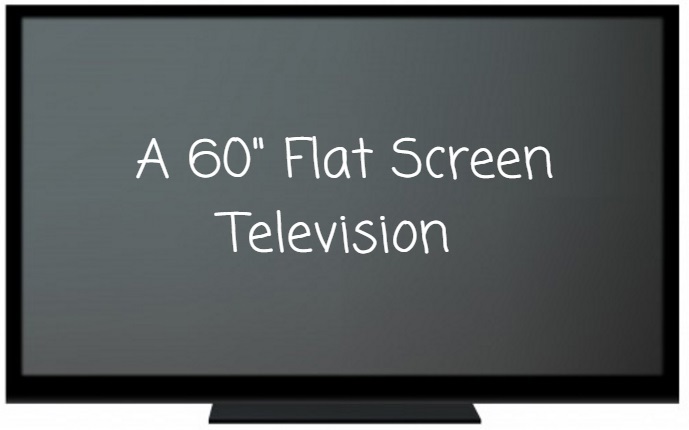 To get the best out of your workforce, regular breaks are key. If you are lucky enough to have a communal space in your office maybe you should invest those energy bill savings into a nice new 60" television for your employees to enjoy during their down time.
Not only will your employees undoubtedly be grateful, but it can be used for more than just watching the latest episode of EastEnders. During worktime why not create a slideshow of photos from your last office party, or add in reminders of awards the business has won? Even a quick glance will show your employees what a great company they're working for.
4)      50 personalised mugs
For most of us it takes a good cup of tea or coffee to get our morning off to a good start. In moderation, caffeine will give employees that energy boost they need to keep fully motivated and remain engaged in daily tasks.

Non-caffeinated alternatives like herbal teas also have their benefits. Green tea has numerous detoxing health benefits, camomile is calming and peppermint is known to aid digestion.

By adding each employee's name to the mug, it shows you care about them as an individual and it could be a great way to acknowledge them passing a probationary period or some other landmark, acting as a sign of recognition that they are now officially part of a team.
5)      350 company stress balls
We all know that the first few weeks back at work can be filled with stress, but it could be contributing to your blue mood more than you think.

Stress can lead to over activity in the brain which then instigates the body's stress response mechanisms, releasing cortisol and dopamine into the blood stream. The former has been linked to weight gain and the latter has been linked to depression.

To try and calm your employees down and give them an outlet for stress, why not invest in some good ol'fashioned stress balls. The repetitive squeezing tightens then releases muscles in the arms and wrist which releases tension as a result, having a calming effect.


So, there you have it, five ways to spend your savings to cure those Monday blues!  
You may think the above suggestions are a waste of money, but so is the extra cash you're spending unnecessarily on your business energy bills!
To save money on your energy bills all you have to do is enter your postcode at the top to get started, we'll only need a few more details and we will show you all the prices (and savings) available to you straight away.
Alternatively, if you want to discuss your options with one of our friendly energy experts that's easy too, simply call 0800 9888 375. It's free and you will receive a no obligation quote in a matter of minutes.
Now that's something to smile about!
Do you have any crazy stories about employers implementing crazy cost saving measure? Let us know here.