Homepage

>

Eco Friendly, Money Saving Solutions: Hotels
Eco Friendly, Money Saving Solutions: Hotels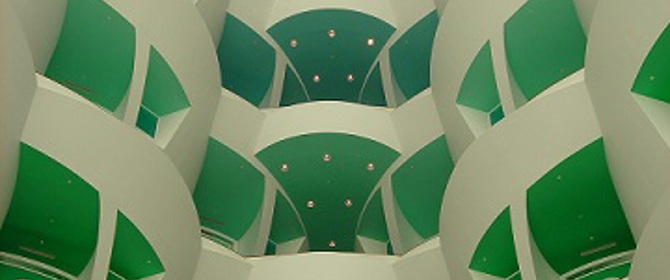 Eco-friendly policies are no longer viewed as "nice to have" for businesses across the globe.
With ambitious climate change targets being set in legal stone, coupled with the fact that consumers are becoming increasingly wary about working with companies that have an archaic attitude towards green issues, businesses simply must endeavour to be more environmentally friendly.
This is the first of a series of guides for different industries about measures you can take to be a lean green business and hopefully save some cash!
How to make hotels more eco friendly
Many companies only need to worry about their energy consumption between 9am and 5pm. This unfortunately doesn't apply to the hotel industry, where even the thought of a lights-out policy just screams bad reviews!  
These tips have been compiled to assist hoteliers with long-term eco solutions, as well as money-saving measures to meet the demands of jet setters.
Fact: Hotels produce approximately 289,700 tonnes of waste each year, including 79,000 tonnes of food waste, according to wrap.org.
What can you do to reduce your environmental impact and save some money at the same time?
Tip 1: Replace the Disposable with the Durable 
There are so many disposables inside hotels. Here are a few replacements that will save you cash and help you take a step toward winning those eco-friendly customers for your business:
Swap high waste ratio, single-use toiletry shampoo, soap and shower gel bottles for refillable dispensers:
Refillable dispensers aren't as sore on the eye as they used to be. They're not too costly either and are available to buy in bulk. Through switching to a refillable dispenser you can gain a return on investment through purchasing your lovely latherables in big containers rather than lots of little bottles. Many luxury hotels already do this so it's well worth looking into. An example of the potential savings was found on the Hotel Guest Supplies website where it does suggest that you could refill the original 300ml bottles that you purchase as an eco-friendly measure. However, it's just too easy for guests to throw those bottles away. If your dispenser is attached to the wall this obviously shouldn't happen.
| | | | | | | |
| --- | --- | --- | --- | --- | --- | --- |
| Handwash | Cost per unit (incl VAT) | Cost per 500ml | 50 rooms | 100 rooms | 200 rooms | 500 rooms |
| 300ml | £4.23 | £7.05 | £352.50 | £705.00 | £1,410.00 | £3,525.00 |
| 5ltrs | £33.47 | £3.35 | £167.50 | £335.00 | £670.00 | £1,675.00 |
| Savings* |   | £3.70 | £185.00 | £370.00 | £740.00 | £1,850.00 |
*Savings based on information found on the products on www.hotelguestsupplies.co.uk. Calculated on the assumption a 500ml refill would be made to each room.
Plastic cups to glasses or ceramic cups:
The figures speak for themselves on this one.
| | | | |
| --- | --- | --- | --- |
| Figure 1* according to Carbon Clear: | Paper Cups | Polystyrene Cups | Ceramic Cups |
| Cost in £ (per 2000 servings) | £30-£40 | £60-£80 | £3-£5 |
| Payback (Switching from paper to ceramic) | N/A |   | 2-3 Months |
| Payback (Switching from polystyrene to ceramic) |   | N/A | 1-2 Months |
*The energy used per 2000 servings has been used to compare plastic and paper cups over the lifetime of an average ceramic cup. The energy expressed is in form of electrical energy and the electrical generation efficiency is taken as 33%
General waste Bins to section recycle bins:
This is a visual demonstration of your hotels commitment to being green and recycling, it gets your guests involved and it could save you money on waste disposal if you regularly send a lot of waste to landfill.
Tip 2: Smart Energy Key Cards
A way of reducing your energy bills spend is to ensure all lights are off when a room is unoccupied. Basically, the room card must be inserted into a wall slot connected to the room's lighting, and sometimes additional electronics, for them to work ensuring all devices and lighting are off when the room is unoccupied, as the guest takes the key with them when they go out. This is also convenient to guests as it reduces the chances of them losing their room key in their room (we've all done it!).  According to Hospitality Magazine, this has saved a hotel in Wakiki an average of 45% on energy used for lighting.
Helpful hint: It may seem a bit obvious but if you're thinking of switching to a smart key card system for your hotel, please make sure that you inform your guests on how to use it, it could save you a lot of false alarms in the maintenance department. Always remember not everyone has used one before.
Tip 3: Your Gym As A Generator
The latest in health club technology is said to be devices like Technogyms ARTIS equipment, which are eco friendly and include everything that a user could need to have a comfortable gym experience.
The machines are quite economical and can feed 100w each per hour into a building's electricity supply. A set of 42 machines was bought by Cadbury House in Bristol and cost a whopping £600,000 to purchase, which is just short of £15k per machine. I realise that this is a little bit steep for the average SME but, providing your equipment is used, it could contribute to cutting your electricity bills in the long run.
How environmentally friendly is this equipment?
Each treadmill uses 30% less electricity than regular machines by using brushless motor technology and low-friction materials. As soon as enough power is generated to run the machine itself, the rest of the energy generated is pumped into something called a Dynamo Holding Cell which then feeds it back into the building's electricity supply.
Tip 4: Food waste for energy – Give Something Back And Save
Take a leaf out of Disney World's book and recycle all food waste from each of your restaurants to generate energy for yourself. This is obviously a more practical option when your establishment is situated close to a biogas plant, but it could save you money on your heating.
Tip 5: Utilise your roof – Solar panel terrace
Solar panels in the UK can operate on the Government Feed In Tariff Scheme, which means that you could get paid hundreds of pounds by the grid for the energy that you generate whilst also reducing your carbon footprint. There are online calculators that can work out what your pay out would be.
How much energy can you generate through having solar panels?
An average household 4kWp system can generate around 3,800 kilowatt hours of electricity per year, which is just about enough to power the average household. Saving a tonne of carbon from being released into the atmosphere, that's 30 tonnes over its average life span.
Hotels tend to be larger establishments so therefore could do with larger photo voltaic systems than that, but as an example of what solar technology can produce, it's quite impressive.
For the more 'classic' style hotel:
Where planning tends to be an issue, there is also the option of using solar tiles, these are double the cost of purchasing a solar panel unit but are more likely to be accepted onto a listed building than panels themselves.
Why not go eco friendly and add an extra guest area to your hotel at the same time?
You could even go a step further by jazzing things up and giving your guests the ability to see your environmental contribution during their stay by making yourself a fashionable solar terrace with plenty of plants and seating areas close to your panels or even a bar!
Tip 6: Low Energy Lighting & Motion Sensors – General hotel areas
Motion Sensors
If you haven't already made the switch to energy-efficient bulbs, motion sensors could stand to save you a lot more money. The sensors aren't expensive and can cost as little as £20 and save you up to 10% on your lighting electricity spend.
There are options that come with some sensors e.g. how long you'd like the lights to stay on after detecting movement and brightness settings for when it does come on so you can set it to follow the atmosphere of your hotel or B&B.
Calculate the money you could save from using eco bulbs with this equation:
Number of bulbs x 3 = £ Total amount you could save p/a
Tip 7: One to watch – Wave-power swimming pools
A group of students from Wake Forest University conducted research into the power that can be generated from their university's swimming pool. The project found that the amount of electricity that could be recovered was just 10kwh on average per day. It seems small but that's enough power to run 10 100watt light bulbs.
This was generated by a water column that converts the energy from the waves in the pool into electricity. This is done by pushing air out of the column as the waves rise and suck in fresh air when they fall. This then powers a small turbine that generates the electricity. There is still some tweaking needed in this area for it to be readily available to your average pool owner, however it's something that's worth looking out for in the future.
Tip 8: Take care of your energy and switch the right way
This especially applies to the SME. Let's face it, switching your energy is complicated and time consuming. By using a 3rd party like Love Energy Savings you can save a heap of money and hassle all at once.
That's because we've already secured the best deals for businesses from over 20 suppliers, including the big 6, so you can make the most of our connections by getting your business the best deal available in the market. We are so confident that we will beat your initial renewal quote that we GUARANTEE it or we will give you up to £1,000 cash!*. It takes just 60 seconds** to transparently compare suppliers and 5 minutes to complete the entire switching process and save yourself some money to possibly reinvest in your eco-friendly ventures!
We love creating a big difference by making life easier.
*T&Cs on our website  
** 60 seconds is based upon the average time taken to obtain a comparison at loveenergysavings.com (March - June 2015)