Homepage

>

How businesses can motivate their staff on Blue Monday
How businesses can motivate their staff on Blue Monday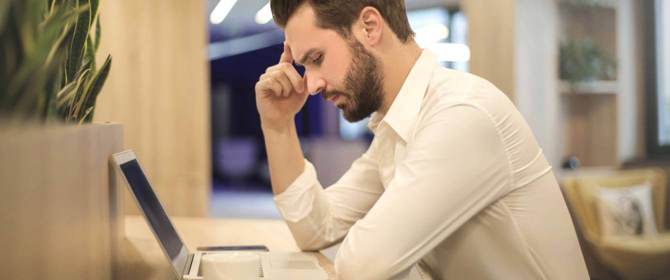 January - the month of possibilities and pressure.
With the excitement of Christmas well and truly over and the pressure of New Year resolutions running through our minds, January can start to feel like an uphill battle. Combine this with gloomy weather and a payday which feels unceasingly out of reach and what you get is a perfect storm for peak grumpiness.
Clever scientists have actually predicted the best day for an existential crisis; the 3rd Monday of January. Now known as 'Blue Monday', this year's saddest day falls on the 21st, giving us all something to look forward to!
In all seriousness though, this day can really threaten productivity and morale. Now, while we can't predict moods any less than we can forecast the weather, we thought we'd put together a list of morale-boosting activities for emergencies…
How to motivate your team on Blue Monday
The good news is that Blue Monday is a once-a-year event, it's something businesses can prepare for and put positive plans in place to combat any negative emotions.
For example, we've decided to do something a little different for our team and are installing a delicious doughnut wall from RJ Events to keep our team sweet throughout the day.
But, we know that if we want to keep our team happy and motivated all year round, our commitment to their happiness goes beyond a one-day event.
Big tech giants such as Google, Facebook and Apple put a great deal of time and energy into employee motivation with perks like free food, free travel to work and bring your pet to work days.
And here at Love Energy Savings, we're no stranger to helping our staff feel motivated and valued with regular incentives. For example, we have a gym on-site that's free to our team, we buy lunch to say thank you and we regularly hold award ceremonies to celebrate the great work they do.
To help you lift your team's spirits on Blue Monday and beyond, we've put together a list of great activities you can implement and put a little fun back into your workday…
1. Treat the gang
Start out small. Bring a round of coffees into work with you (the good stuff!), or set aside some time first thing in the morning for a team breakfast.
You don't need to spend a lot of money to show your employees you care, and a delicious treat to enjoy first thing in the morning will go a long way to energise your staff.
2. Let the games begin!
Whether it's something silly or some friendly office competition, everyone loves a good game. Guaranteed to get everyone up and energised, organising a fun game is a brilliant way to let your employees settle into the day with a laugh.
Make it a team game while you're at it, so your employees can join forces for some spirited comradery to help each other get pumped up for the day.
3. Nominate a mate
Recognition is a powerful tool and is an excellent motivation booster when put to good use - remember, an appreciated colleague is a happy colleague. Try creating a Wall of Fame where your team can nominate each other for knocking it out of the park.
Giving your employees the opportunity to shine a light on each other's successes will highlight the office teamwork as a whole, as well as motivating individuals to go above and beyond.
4. Ditch the packed lunch
If your teams are feeling down in the dumps, a bland buttie isn't going to do much to lift their spirits. Instead, treat your team to lunch and encourage them to eat together, rather than alone at their desks.
Not only will your employees appreciate a nice change to their usual Monday dining, but it gives everyone the opportunity to get away from their desks and clear their heads. This way your team can re-energise and head back to work full of motivation.
5. Winner takes all
If your staff are in some serious need of energy, nothing will get their attention focused quicker than a good old fashioned incentive. Set up a performance-based competition for your employees, where they'll compete for a fabulous prize!
It doesn't have to be cash orientated either. Offering up an extra half day holiday is an easy way to get your team excited, or you can't go wrong with a nice bottle of bubbly!
6. Quiz time
What better way to wrap up the saddest day of the year than with an end of the day quiz? Finishing up 30 minutes earlier for a little fun gives your team something to look forward too and is the perfect way to reward their hard work.
There are a number of fun online quizzes available like Kahoot, or you can team up and go for the old fashioned pen and paper. You can give it a personal touch too by making the questions based on your team to keep it fun, just remember no cheating!  
Whatever way you choose to take on Blue Monday, use it as a blueprint for year-long motivation. These small gestures can be injected into your day-to-day business and go a long way to help productivity and overall employee satisfaction.
So, keep their spirits high and their belly's full and your staff will never need to fear the Monday blues again.
Discover why Love Energy Savings were awarded the TELCA Awesome Place to Work Award, 2018.