Homepage

>

How does global warming affect my business
How does global warming affect my business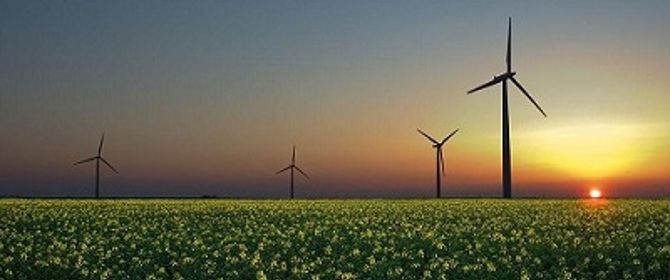 The scientific and political consensus is that climate change is a real threat and it cannot be ignored.
Global climate change targets have encouraged countries, including the UK, to put policies in place to reduce their carbon emissions, and this pressure is inevitably transferred to businesses.
In today's world, energy plays a fundamental role. Businesses across the UK rely on gas and electricity to operate.
We are all guilty of taking the short-term view. Leaving it to the next generation to clean up our mess, but this can't last forever. We need to put plans in place now to ensure we have a clean, green world to live in and one we can leave for the future.
As world leaders and pressure groups call for more to be done to reduce carbon emissions, businesses will be under more pressure than ever to comply with ever more challenging economic conditions and stringent regulations.
How can your business combat climate change and keep costs low? 
Love Energy Savings has plenty of information and advice to help reduce your business carbon footprint. From switching to LED lighting to investing in solar panels, from green energy tips to biomass boilers, there are so many ways your business can help reduce the impact of climate change and make your business more sustainable.
To save money in the meantime, it is worth checking to see if there is a cheaper business energy tariff available for your company. We work with all of the UK's major suppliers, as well as a number of renewable energy providers.
Finally, if you would like to talk through business energy needs, or find out more about improving your green credentials, give one of our energy experts a call on 0800 9888 375 or enter your postcode here to get started. 
Energy Prices
In 2010, the then Department of Energy and Climate Change (DECC) released a report entitled "Estimated impacts of energy and climate change policies on energy prices and bills".
This report estimated that for non-domestic medium-size energy users, electricity prices would be 43% higher by 2020, in part due to energy and climate change policies the government introduced to help the UK reach our carbon emission reduction target.
Although environmental policies receive a lot of attention, the volatile nature of the fossil fuel market means that energy price rises over the long term are virtually inevitable.
Price increases in the energy market predictably lead to increased costs, and in order to manage them efficiently, businesses need to look at ways to reduce energy usage and comply with energy efficiency policies.  
There are a number of ways to do this, the rollout of free commercial smart meters, for example, can help SMEs keep a closer eye on consumption, hopefully encouraging greater awareness of how much energy they are using.
Emission Control
The cost of using carbon-intensive energy sources is not just to the environment. The UK has a variety of 'green taxes' which aim to incentivise businesses to reduce their reliance on carbon fuels through taxing their use and rewarding energy efficiency initiatives and the uptake of renewables.
In 2015, revenue from environmentally-related taxes was reported, by the ONS, to be £46 billion, making up 2.5% of the UK's GDP. There are four types of environmental tax; energy, transport, pollution and resource, but 75% of revenue raised comes from taxes imposed on energy.
You may have seen additional charges on your energy bill relating to the Climate Change Levy (CCL). This is a tax imposed on the use of commercial electricity, gas and solid fuels. You are exempt if your business only uses a small amount of energy, a domestic energy user or a charity engaging in non-commercial activities. For more information on the Climate Change Levy and how it affects your business, you can read our full guide here.
If you run a large non-energy-intensive organisation such as a supermarket, bank, hotel or local authority, you must also be registered to the CRC Energy Efficiency Scheme (formerly known as the Carbon Reduction Commitment).
This scheme requires larger businesses to monitor and report their CO2 emissions from gas and commercial electricity use, allowing them to buy enough allowances to cover annual emissions. Failure to join the scheme or report accurately could result in heavy fines of up to £45,000.
But it isn't all stick and no carrot. There are rewards for choosing to be energy efficient. Certain capital allowances exist which allow you to deduct the full cost of an energy-efficient asset from your pre-tax profit. Equally, investing in EV charging points, solar panels or other renewable energy assets can help to generate a profit for your business and reduce your costs.
Supply Chain Disruption
Despite your best efforts to become energy efficient and invest in green alternatives, others in your supply chain may find it more challenging.
Nevertheless, climate-proofing your business is something you and your team can start thinking about today, and the best way to do so is by conducting a business energy audit. This can help you minimise your costs and reduce the risk of being adversely affected by price rises in the future.
Energy Intensive Industries (EIIs), such as engineering and manufacturing, have struggled with carbon levies and other associated carbon-reduction costs. With economic and political turmoil continuing, these industries are asking for certainty in their future operating conditions. 
Even if you don't work in these sectors directly, your supply chain may be affected by passing higher costs on to you.
The Government has put plans in place to support these EIIs, by providing exemptions from costs incurred by the Renewable Obligation (RO) and Small Scale Feed-in Tariff (ss-FiT) schemes. However, there has been criticism that the burden has simply shifted to other sectors.
Whatever industry or sector you work in, we highly recommend that all UK businesses, large or small, compare their business electricity, business gas and business water regularly to ensure that you are not overpaying for the utilities you use.
International Trade
International trade is already facing uncertainty due to the UK's decision to leave the EU and the continued impact of the COVID-19 pandemic. However, climate change could dwarf the impact of these events in terms of challenging the global economy.
We can confidently predict that prices will increase over the next few years, also known as inflation, in part due to the rising cost of transportation. There are several ways businesses can isolate themselves from the impact of inflation by taking measures to become energy efficient now.
Companies operating internationally face difficulties with different countries and markets imposing their climate change policies affecting supply chains. This will impact not only prices but contribute to market uncertainty and operational difficulties.
Now that the UK has left the EU, we wait to see if the UK will continue to follow the strong carbon reduction targets established while a member, such as the EU Emission Trading Scheme (EU ETS). Emerging economies such as China and India are still heavily reliant on coal and remaining competitive will pose a challenge to policymakers.
Corporate Social Responsibility 
As climate change becomes an ever more important issue, it is becoming increasingly popular for businesses to demonstrate they have green credentials.
Most energy suppliers already promote their use of green energy sources to customers and here at Love Energy Savings, we see that trend sweeping across commercial sectors.
Research from Nielsen, a global consumer insight company, has found that 55% of global consumers are willing to pay more for products and services that have committed to environmentally friendly policies.
Furthermore, young people aged 21-34 appear even more responsive to sustainability factors with over half of those surveyed willing to pay extra for a sustainable product and regularly checking packaging for sustainability information.
Many customers are now choosing to share publicly their commitments to efforts to reduce carbon emissions, be it through switching their fleets to electric vehicles or switching to a renewable business energy provider.
Environmental Changes 
It is estimated that hundreds of millions of people will be displaced by 2050, due to rising sea levels and changes in climate making some regions inhospitable.
In February 2016, it was suggested that sea levels are now set to rise by several meters in the next 50 years, more than enough to flood coastal cities like London or New York.
Speaking to the New York Times, James E. Hanson, a retired NASA climate scientist who helped conduct the research, said that unless there is a dramatic reduction in CO2 emissions, "we are in danger of handing young people a situation that is out of their control."
Admittedly, the most dramatic impacts will be felt by those countries which lack resources and infrastructure, as their economies and governments will struggle to cope. However, rising sea levels are also expected to have a major impact on coastal areas across the UK and the city of London.
All of this sounds pretty frightening, and we are not suggesting that you up sticks and move inland just yet. However, it does illustrate that we can anticipate significant changes to life in the UK which will have an impact on our economy and are worth factoring into business continuity plans and operations.
FAQs
I want to move to a renewable business energy supplier but I can't afford to pay more for the electricity and gas I use.
We recommend you compare business utility prices with us. Often renewable energy suppliers are not more expensive than their standard energy provider competitors.
What are the easiest ways to reduce the carbon footprint of my business?
It really depends on what type of business you have, to start with we recommend all companies conduct a simple business energy audit to understand how and when they use the most energy. Asking your energy supplier for a business smart meter, if you don't yet have one installed, can help with this.
If your business uses cars or vans, it can be worth looking into purchasing electric vehicles, especially as the UK government has announced that diesel and petrol cars will be phased out in the next few years. Equally, installing electric vehicle charging points can also be a good investment.
Making efforts to improve your energy efficiency can be done very simply by minimising the use of electronic equipment and machinery. We have created a handy guide for some simple suggestions to save business energy.
My energy bill is complicated, how can I better understand how much energy my business uses?
Firstly, we have created a guide for understanding your business electricity bill so we recommend you read that.
Secondly, asking your energy provider for a smart meter can give you a better picture of the energy your business uses.
By filling in our business energy comparison page we will link you to one of our business energy experts who can also offer free and impartial advice.
Can I protect my business from future energy price rises?
Yes, the easiest way is by switching your commercial energy provider with Love Energy Savings to a fixed-term business energy tariff. This is not only likely to reduce your energy bills for the period of the contract, but once you have switched with Love Energy Savings we will contact you if a cheaper deal becomes available.