Homepage

>

Your Guide to Collective Switching
Your Guide to Collective Switching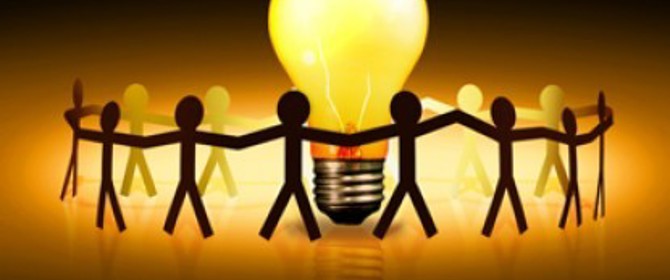 When looking for a new energy tariff you may come across collective switching. Collective tariffs can be confusing. They are only available to specific groups of customers. We have put together this guide to explain.
What is a collective energy switch?
Collective energy switches negotiate better energy deals in comparison to individuals. Forming a group combines building buying power and unlocks exclusive prices. The process is simple and has been backed by the UK government.
The scheme organisers negotiate a low price with energy suppliers based on the large usage they bring. Energy suppliers will bid with their lowest price and the best offer wins. Energy providers are motivated by the lure of thousands of new customers.
Fighting high energy prices 
In 2019, only 10 million households made the switch. This is an improvement on previous years but still meaning the majority of households are overpaying.  As many as 70% of consumers have remained with their energy supplier, no matter what they are paying. This means that many customers are paying high prices for their energy. 
The government and Ofgem have brought in legislation to encourage energy companies to pass on savings on.  This has had limited success. The concept of collective switching is one of the ideas put forward. However, this should be approached with caution, as we explain below.
Has collective switching been down before? 
Yes. Local councils across the UK have negotiated favourable deals for large numbers of consumers. Successful campaigns have happened in Oldham and Nottingham.
Is collective switching the best way to save money on energy bills?
Simple answer - No.
Although many save money as a result of a collective switching campaign, many experts back comparison sites. Comparison sites have built strong relationships with suppliers and have access to exclusive deals. It also puts the management of your supplier in your hands. Energy switches through comparison sites are backed through the Switch Guarantee too.
One issue is that a collective deal will not be specific to your home or business' needs and requirements. They have a blanket approach. This can be more expensive for you and cheaper for others.
For example, customers who use the majority of their energy at night would benefit from an Economy 7 or 10 tariff.  This would not be available through collective switching. There has been widespread criticism that the final offer was not the best deal currently on the market. By the time negotiations had ended, deals had changed.
The energy market is very volatile and prices fluctuate constantly.
The registration and negotiation periods for these projects has usually been more than three months. Prices and deals change monthly.
Save more cash through online energy comparison
In summary, it cannot be denied that collective switching can be useful for some customers. But as time goes on, it is becoming an outdated practice. Energy comparison sites are much more effective at finding cheap energy deals.