| Energy Guides and Advice
Your Guide to Energy Efficiency in Gardens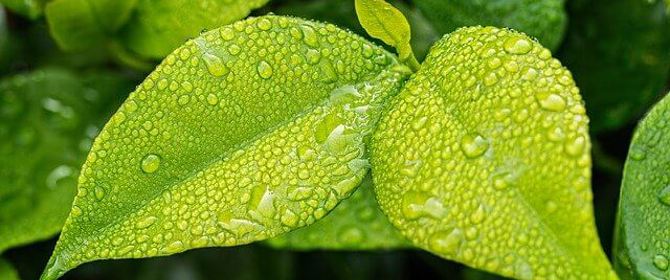 If you want to make your home more energy efficient, you'll need to make improvements to your entire property. That includes outside spaces.
We tend to focus on the energy consumption that takes place inside our homes, but what about your garden?
In this guide, we'll identify some ways in which you could improve efficiency in your garden and help you become more energy efficient in the way that you care for it.
How can I increase energy efficiency in my garden?
There are several ways in which you could boost efficiency in your garden to help ensure that resources like energy and water are not used excessively. These include:
1. Use Water Efficiently
To increase water efficiency, you could employ measures such as adding a water butt to your garden to catch rainwater and use this to water your plants. This could also help you save on your water bills as you won't be using your own supply. Water butts are placed next to the drainpipe that leads off your roof, as this is a prime area for water catchment.
Other than recycling rainwater, you could also use water more efficiently in your garden. For example, use a watering can instead of a hosepipe so that you have more control over the water you use.
In warmer seasons, some areas impose a hosepipe ban to preserve water in times of serious shortage. If you must use a hose, you could fit a trigger onto it to increase water control.
Additionally, watering your plants early in the morning or on late afternoons could prevent water from being wasted through evaporation and gives your plants time to absorb what they need.
Read our guide to water efficiency for more detail on making the most of your water usage.
2. Choose Plants That Are Drought-Resistant
You can reduce water consumption in your garden by planting flora that does not need as much water to thrive. Drought-resistant plants such as Agapanthus and Anchusa azurea have reduced water needs. They also tend to be low maintenance, making them an easy addition to your garden.
3. Make Use Efficient Lighting
Solar lights are often recommended for gardens as they are renewable and energy efficient. They can also add to the aesthetic of your outside space. LED lighting can also be used and it is recognised for being much more efficient than standard lighting. Both these options could help to reduce your energy usage and help you save on your utility bills.
4. Use Electricity Instead Of Gas
Where possible, it's recommended that you use electricity-powered garden appliances instead of gas. For example, making the move to an electric lawn mower. Electric appliances could be cheaper to purchase and run. They're also usually quieter in operation and have less carbon emissions than gas-powered tools.
5. Plant Deciduous Shade Trees
A deciduous tree sheds its leaves annually. Planting deciduous shade trees in the area of your property that receives the most sunlight can be a great way of improving your household's efficiency.
In summer, the tree will block sunlight and help to keep your rooms cool. During winter, the tree will shed its leaves and allow sunlight into your home to add warmth.
This will make you less reliant on your home's heating and cooling appliances, and help you save on your energy bills.
6. Plant Wind-Blocking Trees
You could prevent draughts from entering your home by planting trees to block the wind. Identify the direction in which wind flows near your home and plant a tree to block this.
Draughts allow cold air to enter your household, making it more difficult for your home to retain heat. Find out more about draught prevention in our Draught-Proofing Guide.
7. Mulch Flower Beds
'Mulching' involves adding loose coverings or material such as chipped bark, newspaper, shredded leaves or straw over the surface of the soil in your garden. This helps to retain moisture in the soil and keeps it cool, thus helping with water conservation. Mulching also helps to suppress weeds, protect plant roots, prevent frost heaving during wintertime and, can make flowerbeds appear more attractive.
8. Switch Energy Suppliers
Switching energy suppliers is a simple measure that could make your entire property more energy-efficient and lower your energy bills.
Reducing your energy consumption will only be effective for your home if you are on the right tariff.
A deal that is unsuitable for your needs could cause unnecessarily high energy bills. Try our quick and easy comparison tool today to find the best home energy tariff for you.
Alternatively, take a look at our energy guides for more advice on energy saving.