Homepage

>

A landlord's guide to Minimum Energy Efficiency Standards (MEES)
A landlord's guide to Minimum Energy Efficiency Standards (MEES)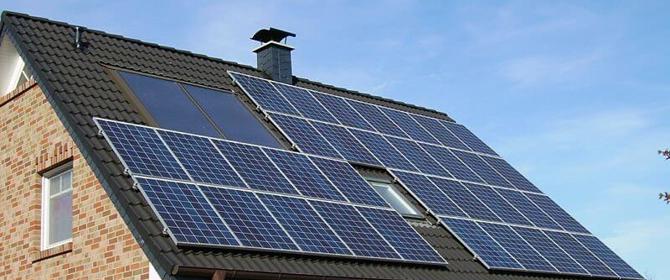 What is MEES?
The Minimum Energy Efficiency Standard (MEES) is a regulatory requirement that applies to all new private residential as well as commercial properties. It requires all rented properties to have an Energy Performance Certificate (EPC) rating of 'E' or above. It is the responsibility of the landlord to verify this has been done.
Landlords must now take action to ensure their properties are rated 'E' or higher on the EPC scale. Failure to do so can lead to the removal of the right to let the property by the local authority. If you fail to comply as a commercial or residential landlord, you can also face a financial penalty.
What are the penalties for failure to follow MEES?
Failure to meet MEES requirements can result in restrictions on the granting and continuation of existing tenancies. If a local authority believes there has been a breach in standards, they may ask you to submit evidence via a compliance notice. If the local authority confirms there has been a breach, there are specific financial penalties:
For domestic landlords:
If a landlord has let a sub-standard property that is in breach of the regulations for up to three months, they face a financial penalty of up to £2,000 and a possible publication penalty
If a landlord has let a sub-standard property that is in breach of the rules for three months or more, they face a financial penalty of up to £4,000 and a possible publication penalty.
If a landlord has registered false or misleading information on the PRS Exemptions Register, they face a financial penalty of up to £1,000 and a possible publication penalty.
If a landlord fails to comply with a compliance notice they face a financial penalty of up to £2,000 and a possible publication penalty.
For commercial landlords, renting out a non-compliant property for up to three months can result in a fine up to 10% of the property's rental value. Renting a non-compliant property for more than three months can mean a fine of 20% of the property's rental value, to a maximum of £150,000.
What is an Energy Performance Certificate (EPC)?
Energy Performance Certificates (EPC) are assessments conducted on a property's energy use and energy efficiency. They need to be conducted by an accredited energy assessor prior to property being rented for domestic or business tenants.
EPC ratings for residential properties are assessed on a scale from A- G, with 'A' for the most energy-efficient homes, and 'G' the least. Properties rated 'F' and 'G' are considered too energy inefficient and cannot be legally rented as they add unnecessary costs onto tenants and contribute to increased carbon emissions.
For landlords hoping to benefit from the feed-in tariff scheme, you will be asked to share your property's EPC.
Why was MEES introduced?
The Minimum Energy Efficiency Standards, created in 2015 and updated most recently in 2020, have been designed to tackle the problem of non-energy efficient properties in England and Wales.
The measures help tenants (especially the most vulnerable) to enjoy a better living environment and lower energy bills, thanks to homes being more energy efficient.
Are there benefits to MEES?
Landlords can often lower their maintenance costs and energy bills for their property
There will be less demand for energy during seasonal peaks, which improves the UK's energy consumption.
Carbon emissions will be reduced.
Does MEES apply to all leased buildings?
For commercial properties, MEES applies to all new tenancies. From April 2023, MEES will apply to all existing commercial leases.
The following exemptions apply:
A six month 'grace period' can be granted to new landlords.
A property is exempt if you can prove that efficiency measures would decrease the property's value by 5% or more.
Once you have completed an EPC, you will only be required to make energy efficiency improvements that have an expected payback of seven years or less. However, many measures are likely to meet the payback test. Lighting retrofit programmes, for example, or building control systems, can usually deliver savings within a seven-year period.
For domestic tenancies, MEES applies to the following categories:
Those renting a property under an assured, regulated or agricultural tenancy.
If your property has been let, marketed for sale or significantly modified in the last ten years.
If a property's current energy assessment, either domestic or commercial, was carried out more than 10 years ago, it may no longer be accurate as the criteria for the different bands has now changed and the property will be due another assessment. Consult an accredited assessor for advice.
What does MEES mean for landlords?
Landlords are the group of people most affected by MEES. You now have a responsibility to ensure you have EPC ratings for properties under the above criteria. A property graded 'F' or 'G' in an EPC must be improved to increase the rating before you can legally lease the property. Government expectation is that up to £3,500 should be invested.
The MEES Regulations are overseen by the Local Weights and Measures Authorities (LWMAs) but broadly overseen by local authorities. There are some hefty penalties for non-compliance.
Landlords may see the MEES regulations as an additional financial burden, thanks to the cost of upgrading non-compliant buildings and the potential loss of income if a tenancy cannot be renewed on a property.
However, energy efficiency improvements can provide some benefits for landlords. These include:
Increased tenant satisfaction, due to lower energy bills.
Reduced void periods
Reduced long-term property maintenance costs
Properties becoming more desirable and therefore easier to let
Increased market value of the property.
What Should Landlords Do?
All landlords must clarify their EPC rating and ensure it is above an 'E' or above on the scale. This requires an energy assessment of your property to check whether the current EPC rating is correct and is above an 'E' rating.
If your property is an 'F' rating or below, you must rectify this to maintain the right to grant or retain tenancies. Where a property is at 'E' or above, a landlord will not be required to take any further action in order to comply with the regulations; however, an update in energy efficiency can be financially beneficial to improve issues such as ventilation and insulation.
If a property is below an 'E' rating, it is the responsibility of the landlord to bring it up to standard. This can mean substantial costs in some cases, but if changes are not made then landlords face a complete loss of rental income.
However, landlords are not required to install measures that would not result in return on investment within seven years through reduced utility bills or increases in rent.
The Green Deal
Some landlords will be able to access financial assistance via the Green Deal, which was introduced in 2013.
The Green Deal is a finance mechanism which enables landlords to take out loans to pay for energy efficiency improvements in their properties to help compliance with the MEES. Repayments are then made through their tenant's energy bills, which existing tenants need to agree to.
EPC Grading System
The EPC is graded rated A - G. The system is a list of statistics about the energy efficiency of a property and carry ratings on energy use and carbon dioxide emissions. Once a property is given a rating, they will receive information which includes:
Estimations of the amount of energy the property currently uses
Carbon dioxide emissions
Fuel costs
Information on how property's rating can be improved
Landlords should follow the recommendations on their ratings, if they are required, to increase their overall energy performance rating.
Example of an Energy Efficiency Rating
Energy advice for landlords from Love Energy Savings
It is vital that all landlords are aware of their energy efficiency requirements in order to let both domestic and residential properties.
At Love Energy Savings, our team of experts can help both domestic and commercial landlords make vital savings on their gas and electricity bills and provide the energy advice they need.
You can find more information how the energy industry may affect you from by taking a look at our latest energy guides and advice.
If you want to reduce your energy bill, you can find out how much you could save by completing our quick energy comparison calculator.