Energy Price Cap 2022 Update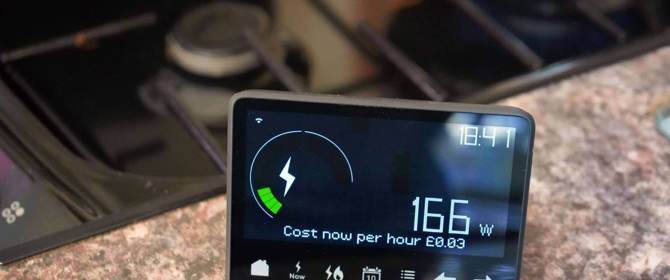 It's no secret there's an ongoing energy crisis. With many people seeing home energy bills sharply increase throughout 2021, it is not welcome news that the energy cap; that has offered some protection against surging energy prices, will increase again on April 1.
There has been lots of uncertainty and even confusion about what to do when your fixed deal comes to an end since we wrote our 2021 update, but now 2022 is predicted to see an increase of 51%; adding around £600 per year to already expensive energy bills.
The energy price cap is likely to increase by a staggering 51% in April 2022.
Why Is The Energy Price Cap Increasing?
The price cap only limits the amount you can be charged per unit of gas and electricity. It has caused some confusion as there's actually no limit to the amount you can be charged for home energy- as the more you use, the more you will spend.
For years it has been well-known that fixed energy deals are much cheaper than variable alternatives. This sudden change with surging wholesale energy costs has meant that the default tariff price cap has energy suppliers selling gas and electricity at a loss. So energy suppliers are charging profitable tariffs at considerably higher prices through fixed deals. The issue is nobody is buying them.
Ofgem, the energy regulator, evaluates the wholesale prices every six months and adjusts the price cap accordingly. As the energy price cap is based on these prices, it is easy to predict upcoming price increases.
These figure predictions from Analysts Cornwall Insights indicate that the increase will hit UK household energy bills immediately. Many energy suppliers will automatically increase direct debit payments based on annual usage as people will use more energy in the colder months.
What Is The Current Energy Price Cap? 
The current energy price cap is set at £1,277 for the peiod of 1October to 31 March.
The price cap is adjusted every six months and applies  to customers on standard variable (or default) energy tariffs. You can be on a default tariff whether you pay via direct debit, standard credit, or use a prepayment meter.
Should I Fix My Home Energy In 2022?
The answer is a complicated one. For some, maybe. If you have recently been moved onto a variable tariff you have seen some protection from the energy price cap, albeit still expensive compared to your old fixed-price deal.
The energy price cap has protected households from the surging energy market in 2021, but as the new energy price cap in 2022 approaches has raised some doubts. Switching home energy too early means you will miss out on the cheaper price cap level for a few months.
It may be wise to switch your home energy if it is up to 40-45% more expensive than your current deal. Fixing around this rate means you will be paying cheaper rates than the energy cap should you wait until April 1 2022.
You should also consider switching if you do not like the uncertainty around what you could be paying each month. A nightmare for household budgeting could cause a lot of stress when wholesale energy prices are consistently surging.
Can I Get A Cheaper Energy Deal?
The energy market has changed and finding a cheaper energy deal than the one you're currently on is no longer an option for anyone. The mentality of the market has changed from save money in comparison to your previous energy tariff to save money in comparison to Ofgem's energy price cap.
On average fixed-rate deals are over 50% more expensive than the current price cap. If you're looking for a new energy tariff it is about finding that sweet spot before the cap increases in April. If you cannot find a deal cheaper than the expected price cap deal, you may be better staying on a default tariff.
You can compare current home energy prices here.
What Does The Energy Price Cap Mean For Me?
It is important to note that the cap won't limit your total bill. The price cap ensures a household using an average amount of energy won't pay more than the cap each year.
So, if you use more energy than the average household, you could still pay more than the price cap amount each year.
If you're on a fixed rate tariff, the energy price cap won't apply to you. This is because fixed rate tariffs will often offer better rates than the energy price cap.
Your gas and electricity rates will still be affected by:
Your contract type
Your location
How much energy your household uses
Price Cap FAQs
How Is The Energy Price Cap Set?

The energy regulator Ofgem takes several factors into account when setting the energy price cap including:

Wholesale costs
Network and policy costs
Supplier operating costs
VAT rates

If wholesale energy costs increase, this is likely to see an increase in the energy price cap.

Do I Need To Apply For The Energy Price Cap?

Households do not need to apply for the energy price cap. Your energy provider is obligated to inform you if your tariff changes because of the price cap.

If you're currently on a standard variable or default tariff, you will automatically be protected by the energy price cap.