| Energy Talk
Getting Started with Electric Vehicle Charging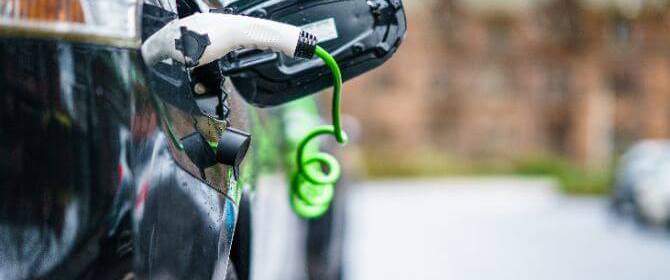 As a new technology, electric vehicle (EV) is surrounded by a lot of misinformation. This is due to the technology rapidly changing. It's now more easily accessible to own and use an electric car in everyday life. 
There's a growing network of public charging points throughout the UK. Zap-Map provides a free interactive map where you can find your nearest. 
But what about charging at home or work? Many people do not like the idea of sitting at a charging station until they get enough charge. 
We have put together this guide to help you decide if an electric car is right for you. The main obstacle to solve is electric car charging.
There is a cost to EV charging as it uses mains electricity. That is why it is critical to be on the best value domestic contract or commercial tariff. But before that, here is some information you may need to know. 
How much does it cost to install electric vehicle charging at home? 
A home charger for electric cars costs around £800. The cost can be different depending on the type of a charger. However, the Government are offering grants to reduce this cost. The grant will cover 75% of the installation up to £350. You can read more about the grant here. 
You will need to invest in home electric car charging as relying on a public charge point makes things difficult and inconvenient.
Some car manufacturers include installation of a home charger in the sale of a new electric vehicle.
To install a charging point at your home, you need a garage or parking area. They require a bit of space, as you will need room to park your car.  Charging your EV at night is usually the most efficient way to charge it.
Top Tip: An Economy 7 or 10 energy tariff is great for charging electric vehicles overnight.  
A charge point for your home are usually slow charging units. Generally, they will be either 3 kW or 7 kW. The 7 kW unit is more expensive than the 3 kW and is faster to charge. Consult a local installer for an accurate quote.
Business EV charging installation 
Workplace charging is becoming very popular. Businesses are being encouraged to install charging points in office car parks. 
A commercial charging point for your business starts at around £1,000 (including VAT). This cost assumes you apply for a grant from the Government's Office for Low Emission Vehicles. The grant will cover £350 of the installation cost of each charging point (up to a maximum of 40 chargers).
There are several benefits to installing an EV charging point at your business. Converting a fleet of vehicles to electric could also be beneficial for running costs. 
How long does it take to charge an electric vehicle? 
Typically, a rapid charging point (50-350W) can fully charge your car within 2 hours. You can get about 70-100 miles out of a 30 minute rapid charge.
A slow charge point (7W) will charge your car in 8 hours. These are only ever installed in homes to charge an electric car overnight.
The time it will take to charge an electric car depends on many factors. These include the size of the battery[p1]  and the speed of the charging point. Different charge points charge at different rates. 
The bigger the battery of your EV, the more time it will take to charge. An SUV or saloon will take longer than a hatchback, which generally has a smaller battery.
For example, the Volkswagen e-Golf does up to 144 miles per single charge while the Kia e-Niro does up to 282 miles on a single charge.
It is possible to 'slow charge' an electric vehicle using a standard electricity socket, cable and adaptor. It is not advised to do this for safety reasons, and it is slow. It is not recommended to use long connectors that cross public areas. This creates a trip hazard and can invalidate your insurance. 
What are the differences between EV charging points? 
There are different types of charge points. They operate at different speeds and provide different connector sockets.
Rapid charging point
Rapid electric vehicle chargers are the fastest. They are found in the UK's public network. Most commonly seen at motorway service stations.
Most charge at 50 kW, but some at 150 kW or even up to 350 kW.
Fast charging point
A fast charge point is the most common chargers in the UK's public network. They are the majority of commercial and street charging points.
These chargers are usually untethered. That means you need to have your own cable.
They charge between 7 kW and 22 kW.
Slow charging point
A slow charge point is usually used for overnight home charging. They are installed at domestic residences. 
These charging points charge between 3 and 6 kW, which means they are best for overnight charging.
Is an electric car expensive to charge? 
Charging an electric car is much cheaper than purchasing petrol. You can also switch your energy tariff to make sure you're getting the best value for money. 
Before purchasing an electric vehicle, it is advised to compare energy suppliers. Keep in mind that if you have never has an electric car, your usage will change. For example, you're likely to use a large amount of electricity overnight. This means an Economy 7 or 10 tariff may me more suitable. 
To get the best energy prices, use our comparison engine.