Homepage

>

Make Your Home Warmer, Energy Efficient and Save Money
Make Your Home Warmer, Energy Efficient and Save Money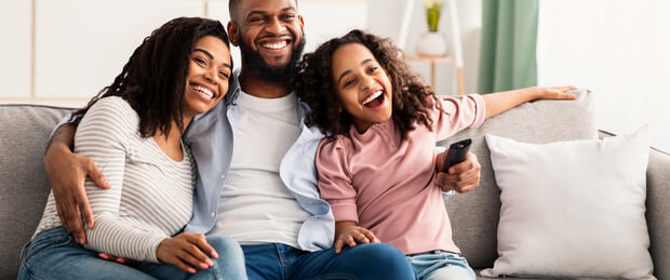 In colder temperatures, it can be quite difficult to heat your home without spending a fortune to your energy supplier. There are some things you can do to heat your efficiently heat your home, and it doesn't have to cost large amounts of money.
It may be tempting to have your heating on for 8 hours plus each day from October through to March, but reducing your reliance on heating will have a huge impact on your energy bills.
This doesn't mean you should keep your heating off, just be more efficient using it. Heating UK homes account for 70% of household energy consumption. So reducing this is the easiest way to save some extra money.
Top money saving tips for a more energy efficient home
Invest in some good curtains
Good curtains can help keep heat from escaping from your window. You will also want to have your curtains open during the day to take advantage of the sunlight, even in colder temperatures. Your curtains act as an extra layer of insulation in the evening when temperatures start to drop.
Keep furniture away from radiators
It may look great if your sofa is against one particular wall. However, if it blocking your radiator it is going to take a long time to heat the room. Moving furniture away from radiators allows warm air to circulate freely. The same goes for curtains. Make sure all radiators are open to become more efficient.
Smart home devices
Smart home devices can actually help your home become a lot more efficient. The development of smart energy thermostats automatically controls the temperature of your home and will learn your routine. For example, the Nest Thermostat claims to control 60% of your energy bill. 
Improve your EPC rating
If you're looking to do any work on your home, your EPC certificate should be a starting point to assessing what work needs to be done. This document will tell you the cheapest and most efficient way to make your home warmer for longer. You can read more about EPC's here.
Block draughts
Something as simple as blocking off draughts can save you heating costs over the year. Older homes are more likely to have sections under windows that let cold in. The Energy Savings Trust estimates that DIY draught-proofing your doors, windows and floors could save you up to £25 per year. Although it doesn't sound like much, do this alongside some other quick fixes and you're looking at saving over £100 per year.
Switch energy supplier
Switching energy supplier to a cheaper deal can save you a large amount of money each year. It's easy to compare all the latest deals from major UK energy suppliers using an online comparison tool. With the energy switch guarantee, means it simple and fast to move suppliers without any headaches of calling each supplier yourself.
Upgrade your boiler
A boiler older than 10 years old is an expensive boiler. You could see savings of up £350 with a new A-rated boiler. New models are usually condensing boilers which uses less energy to produce the same amount of heat.
New models are also less likely to breakdown during cold winter months.
Top up loft insulation
Around 25% of heat is lost through your homes roof. Installing just 25-27cm of insulation will stop this heat loss and help your home stay much warmer. This cost of this work is around £240 and saves you around £12 per year. Again, this may seem like it isn't really worth it but implementing a few of these recommendations will save you a significant amount annually.
Compare Energy Prices
Save up to 40% on your energy bills 
Compare in just 60 seconds.