Homepage

>

The Big UK Energy Switching Survey, The Results
The Big UK Energy Switching Survey, The Results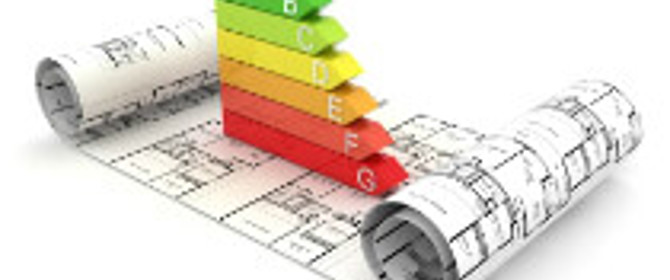 Here at Love Energy Savings, we are not just interested in taking your details and generating energy prices you could just go and find yourself.
As well as having a state of the art comparison engine, that can find you the lowest energy prices in the UK at the click of a button, we are also thought leaders in what has become a somewhat tumultuous industry.
With this in mind, we have sought to find out why thousands of businesses across the UK have still not switched their energy supplier and are therefore haemorrhaging money every month. We conducted a survey regarding business energy switching and what organisations across the country feel is important about their energy supplier.
Perhaps most critically, 44% of businesses surveyed have never ever switched their energy supplier. This means that the likelihood is that these companies are currently on a standard rate tariff and will have been rolled over several times, these firms are quite simply being ripped off through their gas and electricity bills and are encouraged to compare and switch suppliers as soon as possible. Interestingly, 11% have not switched for a year and 20% have not changed suppliers for two years or more. These businesses are also extremely likely to be paying over the odds for their commercial energy.
So, Why Are Businesses Not Switching?
We have always been concerned about the number of businesses not switching suppliers and ultimately boosting their bottom line. Although these statistics suggest around 40% of businesses haven't switched, we actually suspect that it is far more. But why are UK organisations so reluctant to compare energy prices online and get themselves onto a cheaper gas and electricity deal?
The feedback from our survey was not overly clear regarding this, with many different responses meaning we were not given as clear an answer as we would have liked. This obviously suggests that there are a number of factors resulting in businesses refraining from moving suppliers and saving serious cash. Of The answers we provided in our survey, 15% claimed to be happy with their rates and 14% believe moving suppliers is simply too much hassle.
What Do Businesses Look For When Switching?
Although it seems clear that there is substantial apathy when it comes to UK companies and switching energy suppliers, we still looked to find out what was important to the few organisations that have taken the initiative and got themselves onto a fairer deal. Unsurprisingly, the most important factor turned out to be price with 54% of the votes. Second came customer service (19%), followed by reputation of brand (17%), Trust (15%) and finally speed of switching with 13%.
These answers may come to the surprise of many, with three day and even next day switching appearing towards the top of political agendas. Customer service continues to be hotly debated issue, as more and more energy customers leave the Big Six for the smaller supplier, most likely due to increasing prices and waning standards of customer service from the likes of Scottish Power and npower.
How Are Businesses Switching?
What has become clear though our business energy switching survey, is that there is something stopping many firms from taking advantage of specialist energy comparison sites, or perhaps they just don't realise such services exist. It seemed prudent for Love Energy Savings to find out how companies were negotiating their energy deals.
Again unsurprisingly, 30% of the respondents could not reply to the question due to the fact that they had never switched their business energy supplier. 25% have switched directly with their supplier and 16% had used a mainstream comparison site such as GoCompare or Compare The Market. Just 12% had taken advantage of a specialist and expert energy comparison site and the rest of the individuals surveyed had used another consumer site.
Mode of Communication…
Here at Love Energy Savings, we have long suspected that the key reason for businesses continuing to pay over the odds for their gas and electricity is that it just too much hassle. We know that running a successful businesses is no mean feat and messing around on the phone or internet finding the cheapest prices in an ever competitive market is probably not top of the agenda. With this in mind, we thought it made sense to find out what the preferred mode of contact would be.
An online form was the most popular answer with 38% of the votes, followed by a telephone conversation with 25%. 19% of the respondents would like to a face to face meeting with an energy specialist and just 17% would prefer to discuss their commercial energy needs via an online chat facility.
Other Factors
Other interesting takeaways from the Love Energy Savings Business Energy Switching Survey were that 25% of customers still do not know that specialist energy comparison sites are free of charge. It would be extremely rare to find a comparison site charging customers for their services, although some sites are obviously better at finding the cheapest energy rates and here at Love Energy Savings our USP is that we take all the hassle out of the process. Although it is pleasing to see three quarters of respondents are aware that they will never be charged for our services; there is clearly some education needed for many businesses across the country.
Promotions are not seen to be an issue when businesses are looking for lower energy prices. We asked all of our respondents if they would be more likely to switch their energy supplier if they were rewarded with special offers or promotions, but the results didn't bring back any thing clear cut. 52% of businesses said yes, leaving 48% saying they would not really be bothered by such incentives.
Finally, 56% of UK energy customers surveyed by Love Energy Savings would use a specialist energy comparison site for their home energy. 8% would take advantage of such services for their commercial energy needs and 35% would use them for both domestic and business energy.
Conclusions
So, what conclusions can we make about the business energy sector and why many UK firms are still not saving significant money on their gas and electricity bills?
As we have said for years here at Love Energy Savings, there are still a huge amount of businesses across the United Kingdom still being ripped off month after month via their energy bills. This comes much to our chagrin as the likelihood is that these same organisations will not be paying over the odds for other resources such as staff, equipment and materials, but why is it a different story when it comes to energy bills?
The hassle aspect is also still one that refuses to disappear. Despite the fact that the committed specialist energy comparison sites such as Love Energy Savings will take care of all the hard work for businesses across the country and also find the lowest possible prices with the least amount of information, it is clear that businesses still see switching as too laborious. The process actually takes a matter of minutes, making the amount of money being wasted by firms in this country on energy an absolute travesty.
Why not ensure that your business is not part of these worrying statistics and perform a free energy comparison online with Love Energy Savings today? The money you save could go to great use for your business and make that difference you are looking for and an edge over your competitors.
To read more articles like this, be sure to take a good look around the Love Energy Savings News Centre.