The New Energy Label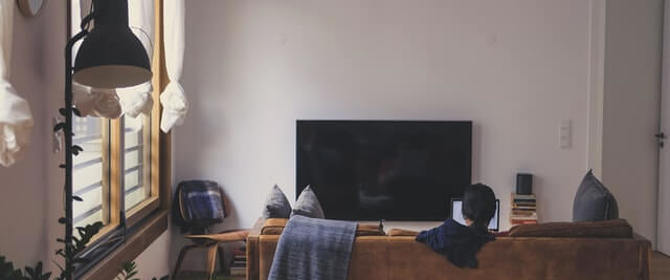 As of 1 March 2021, the UK and EU have a new energy label to rate the efficiency of electrical appliances.
The original energy label was introduced in 1995, and through the years it has helped both manufacturers and consumers identify products' levels of efficiency (or inefficiency).
However, a new and improved version of the energy label has been introduced to make it easier for consumers to make informed choices about their purchases in terms of energy efficiency.
In this guide, we'll tell you all about the new energy label, the products it affects, and how it could help you increase the efficiency of your home or business.
What is an energy label?
An energy label is a tag that provides information about a products energy consumption and efficiency. They are a legal requirement in all areas in the UK and EU, and they must be clearly shown on all electrical products.
The label features a grading system that ranks a product's efficiency from highly efficient to inefficient. It also provides details on estimated energy usage.
Ultimately, the information that these labels provide can help you make better choices for your home or business purchases. By selecting an appliance with a high energy label rating, you could reduce your energy consumption and lower your bills, as well as your carbon footprint.
How has Brexit impacted UK energy labels?
The recent changes to the UK energy labels were part of a regulation set by the EU (European Union). The UK chose to abide with these changes, but due to Brexit, it has the freedom to make other adjustments in the future.
Products such as ovens, tumble dryers, etc missed out on the label change. The UK will decide whether they will continue with the EU's plans to update these labels in 2022.
However, the EU eco-design and energy labelling must continue in Northern Ireland, in accordance with the Northern Ireland Protocol.
What does the new energy label look like?
The former energy label had efficiency rankings of A+++ to G. Many found this system to be confusing, and with most modern electronics being rated in the top 3 classes, the ranking seemed ineffective.
In order to make energy labels easier to understand, and to help ensure that you are able to make the best choice when purchasing new products, the following new label was introduced in March 2021:
How is the new energy label different from the old one?
There have been a number of changes made to improve the energy label. These include:
1. Products are now rated from A to G for efficiency to make the scale easier to understand.
2. The label includes a QR code which will lead you to more information about the product. Simply scan the code with a smartphone camera.
3. The product's energy consumption is displayed more prominently on the label. Depending on the product group, the consumption is shown as either kWh per year, kWh per 1000 hours or kWh per 100 cycles.
4. Some of the products' pictogram icons have been adapted and some new ones will be introduced. A few of the icons have stayed the same.
Which products have been affected?
The new energy label is being introduced gradually across a vast range of products. Since its official launch, the label has been applied to products both physically and online. Below we list the impacted products and the changes that have been made.
Energy consumption is listed per 100 washes. There is also some extra information regarding the capacity and duration of 'Eco 40-60' programmes, as well as details on noise emission classes and water consumption per litre.
Washer-dryer systems now receive two separate ratings: one for washing and another for drying. The label includes noise emission classes for spinning, and energy consumption data is listed per 100 washes, with a rated capacity. Water consumption data and details of duration for cycles are also included.
Household refrigerators and freezers 
As well as the change to the efficiency scale, these systems have received new icons for unfrozen and chilled compartments. There is also a new icon for noise emission.
The energy consumption for 'Eco' settings are now listed per 100 cycles. In addition, the water consumption for an 'Eco' setting is now displayed in litres. The duration of an 'Eco' setting will also now be shown, and there is a brand-new icon for noise emission.
TVs and electronic displays
The energy labels for televisions and electronic displays now show energy usage per 1,000 hours of use. This is for standard dynamic range (SDR) as well as high dynamic range (HDR). Screen size information now features details of the resolution level in pixels, and power in watts and hard switches have been omitted.
Wine storage refrigerators
Along with the new energy efficiency measurement, there is a new icon for wine bottles and noise emission. Information on noise emission classes will be featured.
New energy labels are set to be launched for light bulbs and lamps with fixed light sources on 1 September 2021.
Other products such as air conditioners, vacuum cleaners, tumble dryers, and water heaters etc will receive new labels as soon as new or revised UK regulations are put in place. This is expected to happen in 2022.
How could the new energy label help my home or business?
The new energy label is designed to help you make better choices when purchasing appliances for your home/business.
When buying new products, we recommend purchasing items that are rated at the higher end of the efficiency scale; ideally A-rated.
Choosing energy efficient appliances can help to reduce your energy consumption and lower your energy bills. This way you can boost your savings!
If you're looking for more ways to reduce your utility bills and overheads, switching energy suppliers is a quick and easy way to save.
Simply enter your postcode, details and energy requirements into our free comparison engine and within just a few moments, you'll receive a quote for some of the cheapest gas and electricity tariffs on the market.
Our energy experts are also on hand to help with any queries you have.
Give our free comparison tool a try today. Alternatively, for more advice on energy saving, take a look at our useful energy guides.
Compare Energy Prices
Switch suppliers today and save!