Homepage

>

We're one of the top 30 tech businesses in the UK
We're one of the top 30 tech businesses in the UK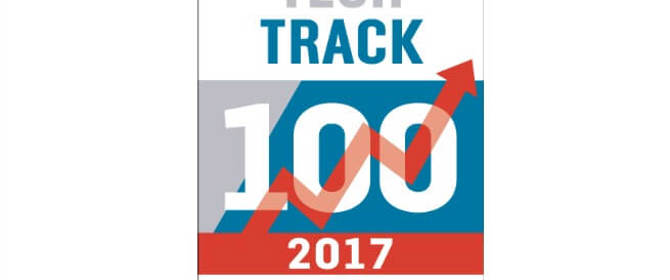 We are extremely proud to announce that Love Energy Savings has been recognised by the 17th annual Sunday Times Hiscox Tech Track 100, as one of Britain's fastest-growing private tech (TMT) companies in 2017.
The league table ranks those TMT companies who have seen the fastest growth. Following last year when Love Energy Savings achieved 99th place, this year we've had a meteoric rise to success reaching 30th.
As many of our customers already know, we're committed to leading the way in digital innovation and it's a testament to the foresight of the Love Energy Savings technology team that it has been recognised by such a prestigious award.
Only last month we were shortlisted for a top national award in the highly sought-after Customer Experience Awards 2017 – ranking alongside some of the biggest businesses in the UK such as Virgin, Direct Line and Barclays. 
The business energy market is one plagued by a lack of transparency and regulation, and here at Love Energy Savings we have been working very hard to change that. We have always endeavoured to put the rights of our customers above all else and our technology has played an extremely important part in that.
Our price comparison engine shows deals straight away, requiring no negotiation and promising no hidden costs. The prices are there for you to see in seconds, which is incredible given that we compare over 150 tariffs from 18 suppliers.
The showing of prices straight off the bat is something which is rare in the business energy market, with many of our competitors often insisting on a phone call. We show you the prices so that you know exactly what is on offer and our energy experts are then on hand to talk you through the options, ensuring you make the best choice.
We know that, as a business owner, you are probably short on time and we want to make the business energy switching process as quick and easy as possible. For that reason, our customers cannot only compare prices online, but we were also the first business energy service to offer a 'Buy Online' option to our customers. It's yet another reason why we have been recognised on this authoritative list.
Finally, if that wasn't enough, we're still the only business energy price comparison service to offer a tracking tool. 'Track my Switch'  allows our customers to monitor their progress from the moment the contract is agreed to its live date, de-mystifying the switching process and providing more transparency.
The fact that the wider industry is starting to try and replicate our technology is further evidence that we are propelling the market forward, encouraging it to be more transparent and self-regulated, at a time when Ofgem is still failing to publish an energy market Code of Conduct.
We put our customers first. Working hard to create the best possible experience while saving you time and money on your business energy bills.
Commenting on the achievement, Phil Foster Managing Director had this to say:
"In recent years, we've successfully identified untapped markets in order to accelerate growth and, as a result, have launched several technological platforms, which have disrupted multiple markets and won prestigious awards.
"Being in the top 30 of the Tech Track 100 means a great deal to all the team at Love Energy Savings. Every employee places the customer at the heart of our business and it's fantastic to be recognised among some of the fastest-growing tech businesses in the country.
 "At Love Energy Savings customer service and commitment to UK businesses has been the driving force behind our brand. Our mission is to provide customers with the best possible service, helping them to easily save money and time when it comes to switching their business energy bills."
This is just the most recent accolade of many, earlier this summer the business cinched a top award, the hotly-contested 'Super Consultancy of the Year' title, at The Energy Live Consultancy Awards (TELCAs) - the Oscars of the industry. The business has also been crowned North West Fast Growth Business of the Year.
Since it was formed in 2007, Love Energy Savings has grown to become the most trusted business energy price comparison specialist in the UK, with thousands of customers rating their service five-stars on Trustpilot. 
Would you like to try our award-winning service for yourself and see how much you could save on your business electricity and gas? Just enter your postcode here to get started.