| Our Sectors
Gas and Electricity Suppliers for Churches and Places of Worship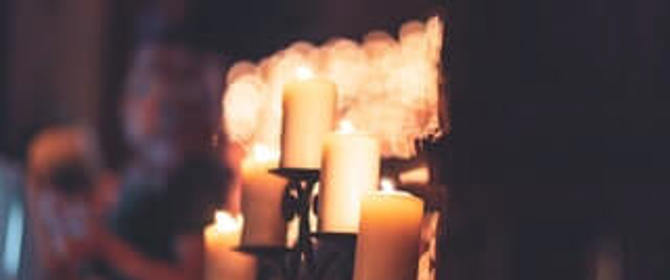 Paying for energy for a church or place of worship can be expensive. These buildings tend to be older, poorly insulated with high ceilings which means heating them is expensive.
Many churches and places of worship also function as community spaces and play a critical role in providing services and activities to those living locally.
However, making sure that you are not overpaying for the energy you use can be difficult. With dozens of energy suppliers on the market, it takes time to contact suppliers and find information on all the tariffs available and many never get around to it.
Love Energy Savings hopes to change that. By filling in one form, we will compare the tariffs available from over 50 energy suppliers in the UK.
Compare suppliers to reduce your place of worship's energy bills
At Love Energy Savings, we will assist you through the process of switching energy supplier from start to finish, ensuring you can choose from the best energy deals available in your area.
We treat our customers as individuals, we will ask about the usage of your place of worship to find the right deal for you. If you're concerned about the impact of the energy you use on the environment, you can even compare green business energy suppliers to receive a renewable gas and electricity supply.
We have dedicated account managers available who will talk you through the process and answer any questions. We will even be in touch with you as your energy deal is coming to end to ensure you can stay on the best deal available.
Why choose Love Energy Savings for your energy switch?
Compare a wide range of energy suppliers
Love Energy Savings can show you instantly the tariffs of over 50 suppliers of energy and gas.
Over 300,000 successful switches and counting
We have successfully helped over 300,000 customers to switch energy supplier for a cheaper deal.
A managed switching process
Our energy experts will get you set up with your new supplier and let your current supplier know you will be switching.
Dedicated account managers
All business customers are provided with a dedicated account manager to support them throughout the switch.
Energy saving tips for places of worship
Places of worship are the cornerstone of many communities, alongside religious services many are open to the public throughout the day and provide a range of social and welfare activities.
Adapting the way you control and monitor the energy you use in your building can significantly improve your energy efficiency and save you money on your energy bills.
To help you reduce your costs we have put together some practical guidance on how you can approach energy efficiency.
Heating and cooling
Space heating accounts for 70% of the energy use in a typical place of worship or community space. Therefore, finding ways to improve your heating efficiency can make a big difference to your bills.
The first thing to do is understand how your building is used. Many places of worship are used at specific times of the day and week, so using a timer rather than relying on individuals to turn the heating on and off manually and making sure windows and doors of unused areas are kept closed can reduce the amount of energy required to heat the building.
Many community centres and churches are old buildings with poor insulation and inefficient heating systems.
Over the long term, upgrading these buildings is likely to have a dramatic improvement in energy efficiency, but these measures can be expensive such as installing triple glazing windows or roof and cavity insulation.
However, small investments of money and time such as sealing gaps around old doors or window frames or installing and timers and informing staff and volunteers how to use them effectively can also reduce your energy bills significantly.
There are a number of ways you can save on energy consumption in the kitchen if your place of worship has one. We have created a dedicated page to kitchen energy efficiency you might find helpful.
Ventilation and draughts
There are a number of simple steps you can take to reduce the heating loss of your place of worship. If there are draughts in the building try to eliminate them by keeping windows covered and doors closed.
Many older buildings have damp issues which make the building more difficult to heat. By addressing this you can also decrease your energy consumption.
If your church has a ventilation system, make sure that it is cleaned regularly. It is estimated that they are 25% more efficient when clean which reduces your energy consumption.
You could be eligible to pay reduced VAT
Alongside ensuring that you have the best value gas and electricity contract available, you can also reduce your bills by ensuring you reduce the energy your church consumes.
Many churches and other places of worship may have charitable status. This means that you may be eligible to pay reduced VAT on some purchases including on energy bills. You can check on your energy bill if you are paying the reduced rate of 5%.
Switch utilities in one place for your church of place of worship with Love Energy Savings
With Love Energy Savings, you can compare prices across all utilities for your church or place of worship in one place.
Reduce electricity bills in your place of worship by comparing our wide range of trusted business electricity suppliers.
Find out how much you could save on your church or place of worship's gas bills by comparing suppliers with Love Energy Savings.
Did you know you can also switch your water supplier? Find out how much you could save by switching water providers.
Churches and Places of Worship Sector FAQs
How long does it take to switch your place of worship's energy supplier?

It will usually take a little longer than a domestic energy switch.

Although timescales can vary, an average church energy switch will take around 4-6 weeks. This will not affect your supply.

Can I compare energy suppliers for more than one location?

If you have multiple churches or community buildings you may be able to consolidate your bills with a multi-site energy contract.

This means your bills can be combined into one account, making it easier to keep track of your energy costs and usage across your sites and can often be a cost effective way to pay for your energy.

Our energy advisor experts are available to provide the advice you need on multi-site contracts to help you find the best deal for your business.

What do I do if my place of worship is overpaying VAT for electricity and gas?

Check a recent energy bill. If your church has charitable status and is paying 20% VAT, it is likely that you have been overcharged. It is possible to claim back money from the past few years overpayment, contact your energy supplier or go to the government website where you can access a VAT declaration form to apply for a refund.

Can I select a renewable energy supplier?

Yes. Love Energy Savings can provide you with details of tariffs available from renewable energy suppliers only if this is your requirement, simply inform us when you contact us.