| Our Sectors
Gas and Electricity Suppliers for Healthcare Providers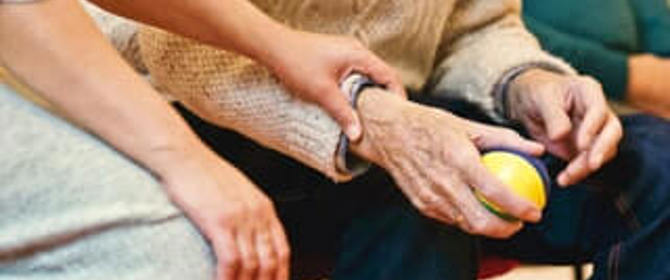 The annual increase in electricity and gas bills feels like an inevitability for most care homes, dentists, opticians and other healthcare organisations.
Keeping often extensive facilities heated, well ventilated and operating equipment that is often power-hungry all contribute to health and social care providers spending significant parts of their budget to pay for energy.
Many people are aware of the volatility of the electricity and gas market and struggle to find the time to sit down and try to figure out if they are on the best deal for their business or service provider.
Love Energy Savings is here to provide a straightforward service to switch business energy provider for every healthcare provider.
Reduce your healthcare energy bills
Some healthcare facilities such as care homes are open 24 hours a day. Others like dentists, opticians and clinics tend to have long opening times and so are high energy users.
The Carbon Trust has calculated that the healthcare sector as a whole spends over £400 million a year on energy bills. Unfortunately, as much as 30% of the energy consumed is wasted. This can be addressed by improving energy efficiency.
The other core issue is that thousands of healthcare providers are overpaying for the energy that they use, increasing their costs which then get passed on to service users and reducing the amount available for investment and development.
Love Energy Savings offers a unique service – not only do we provide you with instant access online to all the available business electricity and gas tariffs for your location, but we also guarantee to contact you in the future if a better deal comes along, so you can be confident you will continue to get the best deal.
Why choose Love Energy Savings for your retail energy switch?
We offer a quick and easy service
Just like other price comparison websites, we provide you with the prices of all the available suppliers instantly.
We will complete your switch and guarantee you stay the right rate
Energy providers offer new contracts constantly, once you have switched with us, we will contact you if a cheaper offer becomes available.
We have been rated excellent on Trustpilot
Based on over 10,000 customer reviews.
You can track your switch online
Our innovative 'Track My Switch' tool allows you to follow the progress of your switch online
Healthcare energy saving tips
All healthcare providers need to consider how they can reduce their energy use. Energy efficiency should be incorporated into all aspects of business planning and operations to reduce costs and the carbon footprint of your organisation.
Over the long term, this strategy will result in significant savings as well as addressing customer and staff comfort and safety.
Heating up the conversation about energy use
Care homes in particular are big users of heating. Running full time and needing to accommodate older and vulnerable residents it is common for heating to encompass 70% of a care home's overall energy usage.
There are a number of ways heating costs can be managed without impacting the comfort and safety of residents. The same applies to other health care institutions. Simple steps include turning the thermostat 1 degree, ensuring good insulation and relying on central heating rather than electric heaters which are often expensive and more polluting.
Equally, by making investments in time and money service providers can also reduce costs. Maintaining boilers with regular servicing can improve efficiency by up to 15%.
Equally, ensuring future purchases factor in energy efficiency concerns will also result in returns of investment. This might include replacing traditional incandescent bulbs with LED lighting, upgrading windows to triple glazing or ensuring new appliances and devices have a high energy efficiency rating.
Changing usage
Conducting an energy audit might sound like a big challenge, but all it really requires is to spend a little time thinking about the energy your business or service uses.
For example, do you use computers or equipment that typically gets left on overnight? Over time this increases your bills considerably and committing to turn off equipment when not in use can radically reduce your electricity consumption.
For those looking to improve their green credentials, looking for a renewable energy provider will instantly improve your carbon footprint. Equally, investing in social panels if you have space to do so, can reduce your fossil fuel dependency and even generate income over time.
Switch your healthcare utilities in one place with Love Energy Savings
At Love Energy Savings, we want your healthcare provider to feel confident knowing you have the cheapest deals possible across all your utilities.
Want to save money on the lighting and electricity you use? Compare electricity prices to find out how much you could save.
Find the best business gas deal and find out how much you could save by comparing gas suppliers with Love Energy Savings.
Did you know you can switch your water supplier? The Love Energy Savings water experts are on hand to help reduce your water bills.
Healthcare Sector FAQs
How long does it take to switch business energy suppliers?

Businesses should be prepared for an energy switch to take longer than a domestic energy switching process.

Although timescales can vary, an average business energy switch will take around 4-6 weeks.

Can I compare energy suppliers for more than one location?

If your healthcare provider has more than one location, you may be able to consolidate your bills with a multi-site energy deal.

This means your meters can be consolidated into one account, making it easier to keep track of your energy costs and usage across your locations.

Our energy experts will be available to provide the advice you need on multi-site contracts to help you find the best deal for your business.

Can charities receive discounts on energy bills?

If your healthcare organization is run as a charity or non-profit, you could reduce your energy bills further. Although suppliers don't necessarily offer discounts to charitable organisations, you could make savings on your energy-related taxes.

Charities are only required to pay 5% VAT on their energy bills, not the full 20%. However, many charities are missing out on these savings as they currently treated as a small business by their suppliers. If you're paying the full 20% VAT on your energy bills, you should contact your energy supplier as soon as possible.

Charities and non-profit organisations are also exempt from paying the Climate Change Levy (CCL). If CCL charges are being added to your bill, you can contact your supplier to correct this.