| Our Sectors
Gas and Electricity Suppliers for Hospitality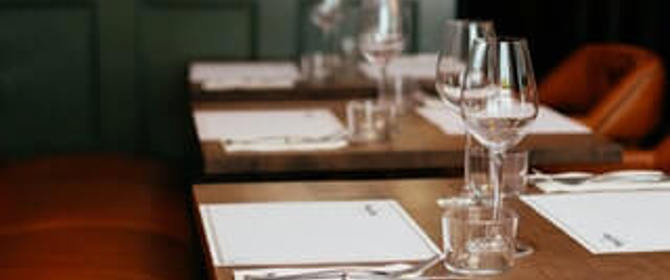 The hospitality sector comprises a range of different business; hotels, restaurants, pubs, bars and cafes and many more.
The Carbon Trust estimates that the UK's hotel sector spends in excess of £1.3 billion every year on energy bills. At Love Energy Savings we consider your individual business requirements and aim to save you money whatever the circumstances.
When you save money on energy bills you can increase your hotel, pub or restaurant's profitability and by considering more energy efficient practices or moving to a renewable energy supplier you will reduce your business' carbon footprint and make further savings.
Changing energy supplier can feel daunting and be difficult to prioritise, especially when there are so many suppliers to choose from. Approaching each energy company for a quote individually is time consuming and that is why we offer a service that finds the best energy deals for you to choose from and helps to oversee the switching process.
Reduce your hospitality energy bills
Reducing the bills of your hotel, pub, restaurant or other hospitality establishment is one of the easiest ways to reduce your business costs.
Many hospitality businesses are overpaying for the energy they use simply because they are not on the cheapest tariff available.
The cheapest energy contracts are for a fixed period, but when this period ends if you do not switch to a new supplier or tariff you may be moved to a rollover contract which incurs significantly higher rates.
Love Energy Savings want to help every UK hospitality business get the best energy tariff and supplier for their usage.
We work with the majority of the UK's energy suppliers to access the cheapest prices available for your specific location and needs.
If you take out a new contract with us, Love Energy Savings will contact you when your contract is ending to ensure that you remain on a tariff which gives the best value for money.
Why choose Love Energy Savings for your hotel energy switch?
Over 300,000 switches completed so far
Our energy experts have successfully completed over 300,000 business energy switches so far
We manage the switching process
We will assist you through the process from start to finish, including getting you set up with your new supplier
Dedicated account managers
We have dedicated account managers available who will talk you through the process and answer any questions.
Over 10,000 Trustpilot reviews
Our service is rated as excellent from over 10,000 customer reviews on Trustpilot
Hospitality energy saving tips
We know that running a hotel, pub, bar or catering business is expensive.
To help you reduce your costs we have put together some cost-effective energy efficiency tips you can consider, without reducing the quality of service you offer to your customers.
Watch the lights
Lighting is essential, but high running costs don't have to be. Ensure that all entrances, windows and fittings are kept clean to maximise the use of natural light.
Be aware of lighting spaces when they are not in use, it may be worth installing sensors in some larger hotels or restaurants to ensure that you minimise your electricity usage. Reviewing your usage and your health and safety obligations and including staff in any new operating procedures can reduce costs by up to 50%.
Consider installing energy efficient lighting. The best option for most hospitality businesses are LEDs as they last the longest of the different lighting types on the market.
There is also a huge range of styles and sizes of LEDs to choose from, which mean you can create whatever ambience you like at a fraction of the cost of incandescent bulbs.
Find savings on heating and cooling
Heating and cooling can account for nearly 50% of your overall energy use so making sure you are efficient in this area can help you reduce your running costs.
Making sure your customers are comfortable is paramount, however the Carbon Trust estimates that by managing your ambient temperature carefully you can save 20% on your bills.
Different parts of your hospitality venue have different recommended temperatures (see table below), so utilising thermostats and training staff to make sure that unused areas are not heated, as well as setting and monitoring timers and thermostats can generate huge savings, as well as stabilising the ambient temperature for your clients.
Take note of the location of your thermostats, if they are too close to windows or radiators this can affect their sensors.
Bars, pub area, lounges - 20-22ºC
Bedrooms - 19-21ºC
Corridors - 19-21ºC
Kitchens - 16-18ºC
Bathrooms - 26-27ºC
There are a number of ways you can save on energy consumption in the kitchen, which is where a high proportion of energy is used. For example, maintaining equipment regularly and opting for energy-efficient equipment can help you to control costs.
As your water use is likely to be high, conducting a business water audit can help you reduce any excess water usage. A water auditor can visit your site to assess how you use water and your water charges before providing suggestions on how you can become more water-efficient.
Finally, ensuring that you have good ventilation, insulation particularly around water tanks and pipes as well as arranging for regular servicing of your boiler(s) can all improve the efficiency of your heating and cooling system and save you money in your energy bills.
Switch your hospitality utilities in one place with Love Energy Savings
With Love Energy Savings, you can access great deals across your utilities for your restaurant, bar, or café. You can compare the latest prices in as little as 60 seconds with the experts at Love Energy Savings.
Want to save money on the lighting and electricity at your hospitality business? Compare electricity prices to find out how much you could save.
Find the best business gas deal and find out how much you could save by comparing gas suppliers with Love Energy Savings.
Did you know you can switch your water supplier? The Love Energy Savings water experts are on hand to help reduce your water bills.
Hospitality Sector FAQs
How long does it take to switch your hotel, bar, or restaurant energy supplier?

Expect that your business energy switch will take longer than a domestic energy switch.

Although timescales can vary, an average business energy switch will take around 4-6 weeks. This will not affect your supply.

Can I compare energy suppliers for more than one location?

If you have multiple hotels, restaurants or other hospitality sites you may be able to consolidate your bills with a multi-site energy deal.

This means your bills can be combined into one account, making it easier to keep track of your energy costs and usage across your sites and can often be the most cost-effective way to pay for your energy.

Our energy advisor experts are available to provide the advice you need on multi-site contracts to help you find the right deal for your business.

Is there a cost involved in switching my business energy supplier?

Comparing energy suppliers with Love Energy Savings is free and there is no charge for using our service.

If you are still under contract with your current energy supplier, you may be charged an exit fee for ending your contract early. Before cancelling your current energy deal, you should check with your supplier if you will be required to pay an exit fee and factor this into any savings you will make by switching. We can advise you on this.

Can I select a renewable energy supplier?

Yes. Some businesses may wish to choose a renewable energy supplier. Love Energy Savings can provide you with details of tariffs available from renewable energy suppliers only if this is your requirement, simply inform us when you contact us.