| Our Sectors
Gas and Electricity Suppliers for Manufacturing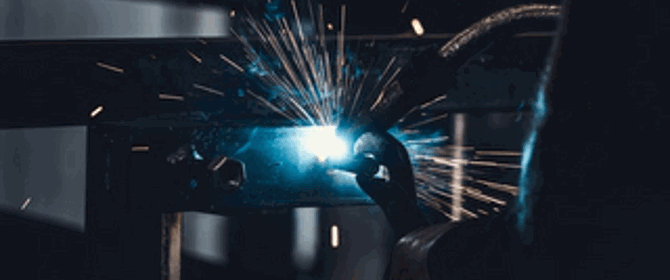 Running industrial equipment, factory heating and cooling as well as lighting all consume a lot of power and represent a significant cost to manufacturers. Reducing these costs can increase your profits and reduce the carbon footprint of your business.
Here at Love Energy Savings, we are committed to helping UK manufacturers get the latest deal for their electricity and gas bills.
Comparing business energy suppliers with us is simple, just complete our energy comparison form and you will instantly see how much you could save on your energy bills.
Reduce your factory or workshop's energy bills
Switching to a cheaper gas and electricity deal is an easy way to decrease your factory or workshop's energy bills and maximise your profits.
12% of energy used by the manufacturing industry is for heating, so it's vital to ensure you are not overpaying for your business gas.
If you have not switched your energy supplier in the last 12 months you are likely to be overpaying for the gas and electricity you use. Most energy suppliers will automatically switch you to a rollover once your contract ends. This can result in paying rates which are on average 80% higher. 
By comparing with Love Energy Savings, you can quickly view the latest deals from a wide range of business energy suppliers.
Our experienced account managers can guide you through switching your energy supply, answering any questions and helping you pick a supplier and tariff that is best suited to your business needs.
We have been trusted by over 300,000 businesses to manage their energy switch, so why not compare energy suppliers today and see how much your business could save.
Why choose Love Energy Savings for your retail energy switch?
Compare a huge range of suppliers
You can instantly see the tariffs of all the major business energy providers in the UK
Switching managed for you
You will be provided with a dedicated account manager to manage the switching process for you
Over 10,000 Trustpilot reviews
We're proud to be rated as excellent on Trustpilot from over 10,000 customer reviews
Track your switch online
Our innovative 'Track My Switch' tool allows you to stay up to date with the progress of your switch online
Manufacturing energy saving tips
The UK government has established ambitious targets to reduce carbon emissions in order to offset the impact of climate change and all of us will have a part to play. For businesses, becoming more energy efficient is a major way they can contribute to improving the environment.
Manufacturing businesses often have large building and industrial equipment and machinery, so reducing your energy consumption can dramatically decrease your energy bills and therefore increase your profits.
Understanding peak time usage
The first way manufacturers can lower their bills is by understanding when your business uses the most energy during the day. A smart meter reading at different points in the day can provide this information.
Once you understand when the most energy is used you can apply solutions to improve energy efficiency and reduce your power consumption, some ideas we will discuss below.
Critically, by knowing when your peak use of energy is you can ensure that you pick an energy tariff that has the cheapest unit price.
Heating and cooling
The Carbon Trust estimates that most manufacturing operations could save 20% on their energy bills by enacting some simple energy efficiency measures and heating and cooling tends to be where most power is consumed.
For example, we recommend that the thermostat in your factory or industrial spaces is set to the recommended temperature for that space so as to not waste energy overheating or cooling.
Making a simple change such as reducing your thermostat by 1°C you can save up to 8% on your energy bills. Equally, ensuring that boilers and pipes are regularly checked and maintained to ensure efficiency can generate up to 10% savings in heating costs.
If your heating and cooling systems are set to a timer, check them regularly and liaise with staff to ensure they still match your operational hours and are only when they need to be.
Checking your machinery, such as; freezers and coolers, furnaces and compressors are regularly maintained, calibrated and critically are not left on when not in use can also generate significant savings in your energy bills.
Insulation and ventilation
Firstly, check that your ventilation system only operates during operational hours.
Next, ensure that all pipes and valves in your distribution network are properly insulated as heat loss leads to increased power being used to maintain temperature.
Consider the usage of your space. Can ventilation be maximized by utilizing doorways or windows safely? Are there large areas to be heated or cooled which could be isolated from entrances which are regularly opening, therefore reducing the amount of power needed to maintain temperature?
Conducting an energy audit and establishing responsibility for monitoring and establishing new protocols for your business can all help improve your manufacturing energy efficiency.
Switch your manufacturing utilities in one place with Love Energy Savings
For any manufacturing, your electricity, gas, and water costs can be significant. At Love Energy Savings, we make it simple for you to reduce the costs of all utilities in one place.
Reduce your manufacturing business electricity costs by comparing prices from our huge range of trusted suppliers.
Find the latest business gas deals and discover much you could save by switching business gas with Love Energy Savings.
Did you know you can switch your water supplier? The Love Energy Savings water experts are on hand to help reduce your water bills.
Manufacturing Sector FAQs
How long does it take to switch business energy suppliers?

Business energy switches often take longer than the domestic energy switching process.

Although timescales can vary, an average business energy switch will take around 4-6 weeks.

Note this will not affect your supply and you can monitor your switch through our online portal.

Can I compare energy suppliers for more than one site or business location?

If your business has more than one location, you may be able to consolidate your bills with a multi-site energy deal.

This means your meters can be consolidated into one account, making it easier to keep track of your energy costs and usage across your stores.

Our energy experts will be available to provide the advice you need on multi-site contracts to help you find the best deal for your business.

Should I switch to a half hourly meter?

Businesses using more than 100,000 kWh of electricity each year are required to switch to a half hourly meter. As the name suggests, a half hourly meter provides automatic meter readings to your supplier every half hour.

These meters are ideal for businesses using large amounts of electricity as they provide the most accurate usage and billing data.

If your business uses more than 70,000 kWh of electricity per year, you do have the option of installing a half hourly meter.

Do I need to pay an exit fee when switching my business energy?

If you are still under contract with your current energy supplier, you may be charged an exit fee for ending your contract early. Before cancelling your current energy deal, you should check with your supplier will be required to pay an exit fee and factor this into any savings you will make by switching.