| Our Sectors
Gas and Electricity Suppliers for Retail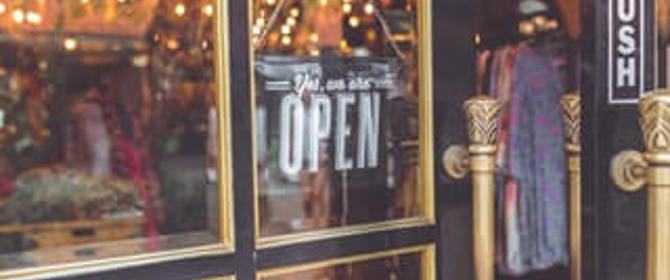 When you consider lighting the shop floor and displays, powering equipment and appliances, as well as heating and cooling, retail stores are heavily reliant on gas and electricity. This can lead to some eye-watering energy bills for stores overpaying for their gas and electricity.
Yet trawling from supplier to supplier to find a cheaper energy deal is often understandably the last thing on your mind.
That is where Love Energy Savings can help. Since 2007, we've helped hundreds of thousands of customers make savings on their energy bills.
Reduce your retails store's energy bills
Reducing your retail store's energy bills is one of the simplest ways to save money and increase your profits.
Cutting your energy bills by 20% can be worth around a 5% increase in sales, improving the profitability of your store.
If you don't switch to a new energy deal before your contract ends, you'll usually be switched over to your supplier's out-of-contract rates. If your business energy contract has rolled over onto these rates, you could be overpaying significantly for your business energy.
By comparing business gas and business electricity prices with Love Energy Savings, you can have quick access to the widest range of business energy suppliers offering tariffs to suit the needs of your retail store or shop.
When you choose to switch with us, you'll have a dedicated account manager to offer advice and support throughout the switching process.
We'll even be in touch with you when your new contract is coming to end to ensure your retail store always stays on the best energy deal available.
Why choose Love Energy Savings for your retail energy switch?
We handle all negotiations with suppliers
We negotiate with a wide range of suppliers on your behalf to find the best energy deal on the market
We've completed over 250,000 switches
With over 250,000 switches completed, you can be confident you're in safe hands with Love Energy Savings
We're rated excellent on Trustpilot
We're proud to be rated as excellent on Trustpilot from over 10,000 customer reviews
You can track your switch online
Our innovative 'Track My Switch' tool allows you to stay up to date with the progress of your switch online
Retail energy saving tips
All businesses need to consider how they can reduce their energy use. Not only can reducing your energy consumption have a positive impact on the environment, but it can also help you further reduce your gas and electricity bills.
Lighting the way to lower electricity bills
The retail industry often requires bright, attractive lighting to attract customers and show off stock.
Although lighting may play a critical role in your store, there are steps you can take increase your energy efficiency and reduce your bills.
If you haven't done so already, you should consider switching to energy efficient LED light bulbs in your store. Not only are LEDs much more energy efficient, but they can also last 20-25 times longer than a typical halogen light bulb.
Another simple (and free) tip is to introduce a 'switch off' policy in your store. Encourage all staff to turn off lights that are not in use by placing reminder posters in the back of store areas such as the staff and stock room. Labelling your shop's light switches will ensure your customers aren't accidentally plunged into darkness by a staff member flicking the wrong switch.
Keep customers comfortable whilst saving on heating bills
As heating accounts for over 30% of energy used in the average retail store, there are plenty of opportunities to find savings.
During the cold winter months, it can be tempting to blast the heating and create a toasty warm store. However, it's important to remember that customers will likely be wearing warmer clothes if it is cold outside so temperatures should be set so they don't become uncomfortably hot in your store.
Setting your thermostat just one degree lower can cut fuel consumption by 8%, so there's no need to stand in the cold to make savings.
If your heating and cooling systems are set to a timer, check them regularly to ensure they still match your opening hours and are only when they need to be.
In many stores, it is possible to turn off your heating or air condition an hour before you close without your customers or staff noticing a difference.
Switch your retail store's utilities in one place with Love Energy Savings
At Love Energy Savings, our goal is to ensure your retail store has access to the very best prices across all your utility needs.
Want to make savings on lighting and electricity in your store? Compare electricity prices to find out how much you could save.
Don't pay over the odds for your retail store's gas bills. Find out how much you could save by comparing gas suppliers with Love Energy Savings.
Did you know you can also switch your water supplier? Find out how our expert water team can help you reduce your stores water bills.
Retail Sector FAQs
How long does it take to switch business energy suppliers?

Businesses should be prepared for their energy switch to take longer than the domestic energy switching process.

Although timescales can vary, an average business energy switch will take around 4-6 weeks.

Can I compare energy suppliers for more than one store?

If your retail store has more than one location, you may be able to consolidate your bills with a multi-site energy deal.

This means your meters can be consolidated into one account, making it easier to keep track of your energy costs and usage across your stores.

Our energy experts will be available to provide the advice you need on multi-site contracts to help you find the best deal for your business.

Will I be charged an exit fee when switching my business energy?

If you are still under contract with your current energy supplier, you may be charged an exit fee for ending your contract early. Before cancelling your current energy deal, you should check with your supplier will be required to pay an exit fee and factor this into any savings you will make by switching.