Flow Energy Reviews & Tariffs
Find the latest details of Flow Energy
below, or compare prices for business energy or home energy now.
Flow Energy are an extremely unique energy supplier and one of the new kids on the block when it comes to home gas and electricity. As a dual fuel company with big ambitions, Flow Energy are looking to provide excellent prices as well as a super simple approach to energy.
The provider is part of a UK-based company by the name of Energetix. These guys have always focused on developing new products and making them commercially viable.  This has, no doubt, helped with the development of the Flow Boiler, you can find out more about this just below. When it comes to providing energy solutions for domestic customers, there are very few companies out there with less knowledge than this outfit.
Simple Home Energy Tariff
Apart from ensuring you have a healthy supply of gas and electricity and also ensuring it has been sourced as ethically as possible, Flow Energy want to keep things as transparent and straightforward for domestic energy suppliers as possible. As such, they offer just one fixed rate tariff and this can only be paid via direct debit and with paperless billing. This ensures there can be no ambiguity in pricing, is good for the environment and essentially ensures that customers get the best experience possible.
They also offer a variable rate tariff, where customers are not subject to a fixed price or length of contract. Generally, variable tariffs are the more expnsive option, but Flow Energy believe theirs is different, boasting that it is one of the cheapest around, doing away with exit fees, offering value and flexibility.
To see if Flow are one of the cheapest options available for your home, you can quickly and easily compare the market using our award-winning energy price comparison engine or call one of our energy experts on 0800 9888 375.
What Makes Flow Energy Different?
Unlike other energy suppliers, Flow Energy has a team of energy industry innovators at their disposal. This not only allows them to offers some of the best domestic energy rates on the market, but they have also developed a boiler which could change the face of the energy sector. The Flow Eco RF not only looks to radically improve energy efficiency in the home, but the energy it produces could well help to reduce bills and also help the environment.
It is different in the fact that the gas boiler produces electricity as it heats your home. This ingenious idea could well end up paying for itself as it could cut your gas bills by up to 40% compared to older boilers, and even uses 10% less energy that the new A-rated condensing boilers.The boiler even connects to your smart phone so you can control your heating from an app!
The Flow Eco RF has already won Product of the Year at the H&V News Industry Awards 2016 and we are pretty excited to see how this develops here at Love Energy Savings.
Should I Switch My Home Energy to Flow?
As well as the aforementioned benefits, Flow Energy are proud to boast UK-based call centre, making it far easier for customers to discuss their home energy needs.
Whether you decide to opt for a Flow gas boiler or simply get your home energy through these guys, they could well turn out to be the best option for your household. To find out in a matter of seconds, whether Flow Energy represent a cheaper deal for your gas and/or electricity, simply perform a free, no-obligation energy comparison with Love Energy Savings today.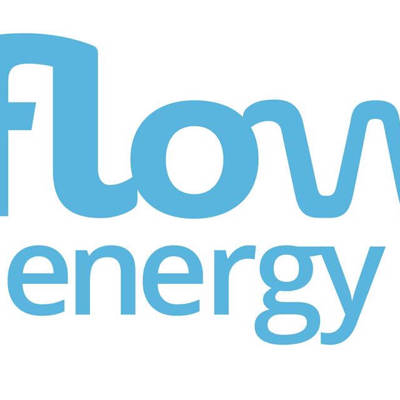 See how much you could save on your business energy in 60 seconds!
See how much you could save on your business energy in 60 seconds!