Green Energy UK Reviews, Prices & Tariffs
Green Energy UK's mission is to challenge the idea that 'being green' is a big commitment. Its tariffs are designed to remove the effort and the costs associated with becoming environmentally friendly by making their prices as competitive as possible.
Green Energy UK sources its energy supply from the most eco-friendly sources possible, from wind and solar to energy generated from growing tomatoes. With a wide range of sources, it's able to ensure its prices are competitive among the entire utility industry — not just other green providers.
By minimising the cost of switching to sustainable energy, Green Energy UK is doing its part to lead the UK towards a carbon-neutral future.
Ownership

Green Energy UK was established as an independent company in 2001. Since then, however, it's given free shares away to its loyal customers, making it one of the first energy companies to be customer-owned.

As shareholders, its customers can make suggestions at any time to improve the business and help it grow. They can put questions to the board and attend its annual general meetings.

Location

Green Energy UK's headquarters is located in Hertfordshire, England. Its full address is listed as:

Green Energy (UK) plc

Black Swan House

23 Baldock Street

Ware

Herts

SG12 9DH

When you switch to Green Energy UK through Love Energy Savings, one of our representatives will contact Green Energy UK directly to manage the entire switch for you. 

Green Energy UK prices and tariffs

Green Energy UK has three home energy tariffs available: Tap, Still, and Sparkling.

Tap — Green Energy UK's Tap tariff is variable green tariff with no standing charge; you only pay for the electricity you use via a variable monthly direct debit. There's no exit fee should you want to switch in the middle of your contract. This tariff uses CHP (combined heat and power) fuel sources with 190g of CO2 emissions per kWh.
Still — The Still tariff features a standing charge, but a lower unit rate than the tap tariff. It's also low-carbon, the rate of emissions from this plan is less than half the national average. Again it utilises mainly CHP as well as other green and renewable sources. There are 190g of CO2 emissions per kWh from the Still tariff.
Sparkling — This is Green Energy UK's most environmentally friendly tariff. The energy it uses is 100% renewable, sourced from wind, hydro, solar and organic waste material. It's also priced the same as the standard tariff in your region There are zero carbon emissions on this tariff.

Green Energy UK also launched a "time-of-use" tariff in January 2017: TIDE. TIDE encourages customers to use energy during times where there is typically high demand on the grid by lowering rates for off-peak periods.

All of Green Energy UK's tariffs are 100% exempt from the Climate Change Levy.

Supply source

Green Energy UK is committed to keeping its fuel mix 100% renewable.

You can learn more about the typical fuel mix you can expect from UK suppliers in our wholesale energy guide.

Financial performance

Awards

Green Energy UK has garnered some attention for its commitment to its customers. It's awards include:

"Winner of Winners" — CISCO Customer Kings competition (2010)

Cancellation policy

One of the big advantages of switching to Green Energy UK is that there are no exit fees, so you won't need to pay for more than your usage if you decide it's not right for you.

You also have a right to cancel your contract within 14 days of the date you signed up.

Green performance

Unsurprisingly given its name, Green Energy UK has a glowing track record of helping its customers go green — and stay that way.

Here are some of the commitments it has made over the last few years:

Green Energy UK generates its own office electricity, topped up with 100% renewable electricity
Virtually every sheet of A4 is used twice before recycling
Low energy light bulbs are in use wherever possible
It recycles printer cartridges wherever possible
Its staff use public transport wherever possible and practical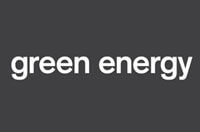 See how much you could save on your business energy in 30 seconds!
Understanding your Green Energy UK bill
Your online or paper bill will tell you:
The billing period (typically monthly)
What you owe and when it needs to be paid
Your estimated energy usage over the billing period
A detailed breakdown of your usage (on a dual-fuel tariff, you'll get a breakdown of both gas and electricity)
A comparison of this usage compared to last year
How to switch to Green Energy
Switching to Green Energy from your current provider -- or even just getting a better deal on your current Green Energy tariff -- is easy with Love Energy Savings. Simply enter your details here to generate energy quotes for your home or business. Then, select the Green Energy tariff that best meets your needs.
Our operators will handle the rest, including communicating with your current provider and the team at Green Energy. That way, you don't need to do a thing. Switch and save today.
See how much you could save on your business energy in 30 seconds!