Commercial Waste Management Birmingham
Rubbish removal services are an essential part of day-to-day operations for any business. When you use our business waste comparison engine, you can find affordable Birmingham-based commercial waste removal specialists within minutes. 
Whether you run a local cafe or a wing at a local hospital, you need to dispose of commercial waste in a way that meets the UK's strict waste disposal regulations. To help you do that in an affordable way and save your business money, our waste comparison engine below connects business owners like you to trusted rubbish removal providers in Birmingham and the wider area that can handle your every kind of commercial waste need.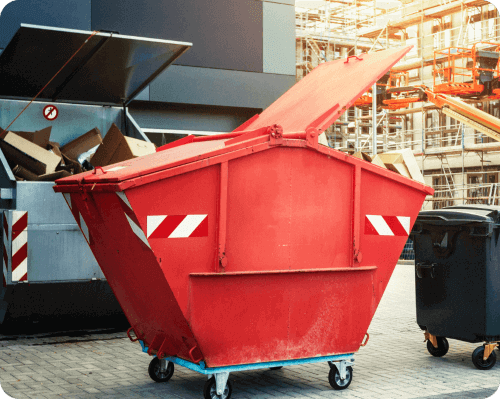 Birmingham Business Waste Removal by Sector
Commercial waste is defined as waste that is produced on commercial properties. And Birmingham businesses need local business waste disposal services they can trust. No sector is exempt from the strict rules and regulations that surround commercial waste. 
Here are just a few of the services we offer. 
Use our comparison engine to find a reliable provider today.
How To Switch Commercial Waste Disposal Providers?
Compare

Enter your waste disposal requirements, and we will recommend the best services in your area.

Select Your Provider

Once you've reviewed your quote, simply decide if the service is right for your business.

Enjoy your savings

With up to 30% savings, you can sit back and relax. We'll handle the switching process for you.
Setting up a New Business in Birmingham?
Birmingham is the perfect spot for a new business. At Love Energy Savings, we help new and existing business owners find good deals on Birmingham business waste removal, business water rates, and business energy services. 
If you think that small businesses are exempt from rubbish removal bills, think again. Small, medium, and large businesses all have to follow the same guidelines. You must dispose of commercial waste in the right way, otherwise, you could face big fines. 
With so many Birmingham business waste disposal services to choose from, it is no wonder that business owners feel overwhelmed. That's where we come in. We have created a comparison engine that combines the best of both worlds: the most reliable providers and the most affordable prices. 
Hazardous Waste Removal in Birmingham
Regulated rubbish removals can prevent damage to your workspace, staff, and the environment around you. Restaurants, hair salons, and hospitals all produce hazardous waste, which is far more dangerous than household general waste. 
There are a lot of rules and regulations around hazardous waste, so it is important to find reliable commercial waste removals in Birmingham. Click here to use our comparison generator and connect to one of the hundreds of experienced rubbish removal providers in your area.