Commercial Waste Management Bolton 
Businesses in Bolton can save up to 30% on commercial waste disposal by using our quote comparison engine. 
As a Bolton-based business, we have a lot of pride in the town and its businesses. That's why we have created an easy way for local businesses to find cheaper rubbish removal that is reliable, no matter the industry you operate in.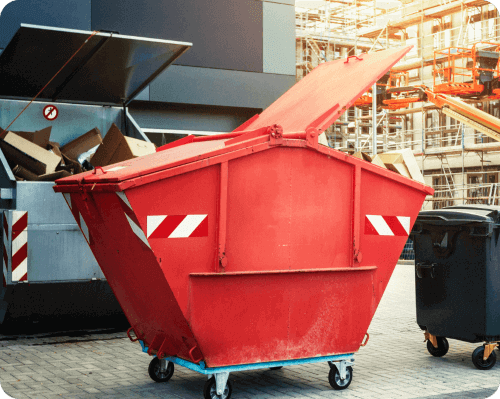 How To Switch Commercial Waste Disposal Providers?
Compare

Enter your waste disposal requirements, and we will recommend the best services in your area.

Select Your Provider

Once you've reviewed your quote, simply decide if the service is right for your business.

Enjoy your savings

With up to 30% savings, you can sit back and relax. We'll handle the switching process for you.
Setting Up A New Business in Bolton? 
Bolton is a great place to start a business, and there's a lot to think about. We love to help all businesses find the best prices for the essential services they need to operate successfully. This includes offering guidance and savings on business rubbish removal, business water and energy. 
Did you know that anything that comes from commercial activity, no matter the size of the business is considered business waste and cannot be taken to local recycling centres? 
That's where we step in. We make sure you're getting a great price for the removal of your commercial waste based on the type of waste you need to remove in Bolton. 
Hazardous Waste Removal in Bolton 
If you're operating one of Bolton's popular beauty salons, tattoo parlours or any other operation that produces hazardous waste, you must dispose of waste properly. If not handled in the correct way, it can cause serious damage to the environment and wildlife. Incorrect disposal can also lead to some serious penalties. 
Simply identify the type of waste you would like a quote for removal; using our comparison engine for the most accurate commercial waste removal prices.