Construction & Trade Waste Collection Services
It is no secret that construction and trade businesses produce lots of waste. At Love Energy Savings, we specialise in comprehensive construction and trade waste collections for all kinds of businesses in this sector.
For trade and construction waste, our comparison engine will recommend an experienced professional who will handle all your waste needs. Even better, it will find the most affordable option in your area.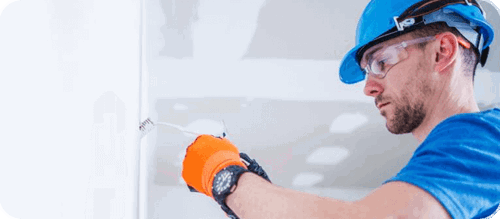 What Types of Waste Collections Are Available?
We help people who need all kinds of construction and trade waste collection services. 
Rubble removal services
General waste removal services
Glass waste removal services
Hardcore material removal services
General construction and demolition waste 
Concrete waste 
Building materials 
Waste wood 
Our comparison engine will narrow down what services you need in a few seconds. To create the most tailored quote possible, we will ask you to answer some questions to identify the construction waste management services you require. The questions are clear, quick, and simple. 
How To Find a Better Deal on Construction Trade Waste
Compare

Enter your waste disposal requirements, and we will recommend the best services in your area.

Select Your Provider

Once you've reviewed your quote, simply decide if the service is right for your business.

Enjoy your savings

With up to 30% savings, you can sit back and relax. We'll handle the switching process for you.
Where Can I Get Water, Energy, and Connectivity Services?
If you are a new business owner, the chances are that waste is not the only thing on your mind. Are you also looking for water, energy, and connectivity services? You've come to the right place. 
We are the ultimate choice for new business owners. Not only can you get reliable construction and trade waste collections from us, but you can also secure all your other essential services. Tailored, affordable connectivity, water, and energy services are just around the corner!
Our experts have created comparison generators for each service. Gone are the days of settling for a big-name supplier. Our generator is unbiased, which means that you can get the best services possible, no matter how big the name is! 
Other Construction & Trade Businesses That We Work With
Business owners come to us for inclusive construction and trade waste collection services. It is important to have a site waste management plan in place to deal with any waste generated from construction materials. 
Here are just a few of the ways that we help businesses in this sector. 
Construction waste 
Demolition site waste removals
Home renovation waste removals
New home waste removals 
What Counts as Business Waste?
Business waste is also called commercial waste. This type of waste is classed as any waste that comes from commercial activity. It is illegal to dispose of commercial waste at your local recycling centre. 
It doesn't matter if you run a small, medium, or large business, all the same rules apply. People who ignore the law and try to dispose of their waste at a domestic recycling facility soon find themselves with massive penalties. 
Disposing of waste materials is important to the smooth operation of any construction project. Construction waste management should be carefully planned to ensure that the construction site is not interrupted. 
Construction waste management professionals can eliminate the stress from your day-to-day operations. They will handle and dispose of your waste in a way that meets regulations. Click here to find local experts at affordable prices. 
Construction & Trade Waste Collection FAQs
Can I Book a One-Off Waste Collection

We cater to people who need one-off construction projects and ongoing construction and trade waste disposal services. 

Once you've put your details into our comparison generator you can simply browse through one-off services. We can find a reliable provider to work with you on creating an effective site waste management plan. 

What Is Hazardous Waste?

Construction and trade waste can range from general waste to hazardous waste. Hazardous waste is the most dangerous kind of waste, but even general commercial waste needs to be disposed of properly. Asbestos, chemicals, and inedible oils are examples of hazardous waste. 

When dealing with construction and demolition waste, it is important to properly dispose of waste the right away. Not adhering to laws around business waste can result in large fines. 

Waste generated from any commercial activity cannot be disposed of at your local recycling centre. 

We work with professionals who have up-to-date accreditations. They can handle your hazardous waste without a problem. 

ow Much Are Construction & Trade Waste Collections?

There is no way that we can answer this question without knowing more information about your business. Each business has unique waste management needs that can be quoted for by using our easy comparison engine. If you tell us a few details about the size of your business, the location of your premises, and the kind of waste that you produce, we'll link you up with the best local waste contractors in your area. 

Are you ready for tailored construction and trade waste collections? Click here, add in a few details, and wait for a tailored waste management quote.