Commercial Waste Management Newcastle
Business owners in Newcastle who use our quote comparison generator enjoy up to 30% savings on commercial waste removal services.
Reliable Newcastle business waste disposal teams can be difficult to find. At Love Energy Savings, we have long-standing relationships with rubbish removal specialists in your area. Locals love our generator because it streamlines the process and connects them to professionals within minutes.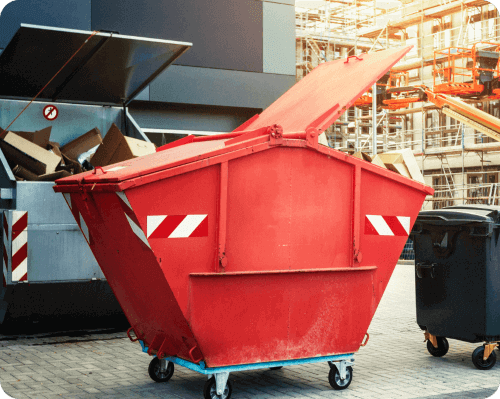 How To Switch Commercial Waste Disposal Providers?
Compare

Enter your waste disposal requirements, and we will recommend the best services in your area.

Select Your Provider

Once you've reviewed your quote, simply decide if the service is right for your business.

Enjoy your savings

With up to 30% savings, you can sit back and relax. We'll handle the switching process for you.
Setting up a New Business in Newcastle?
Newcastle business waste removal services are an essential part of your new business. Of course, there are lots of other things to think about like water utilities and energy unit rates. At Love Energy Savings, we take the stress away from new business owners in Newcastle by offering all these essential services. 
Any waste that is produced on commercial premises has to be disposed of in a special way. You can't just take it to your local tip, which means that you must find a Newcastle business waste disposal provider as soon as possible.
We provide business owners in Newcastle with a hassle-free, stress-free way of handling their utilities.
Hazardous Waste Removal in Newcastle
Are you unsure whether you need a commercial waste removal in Newcastle? They are more common than you might think. Most (if not all) of the shops that line Northumberland Street need specialised rubbish removal services. That includes restaurants, hair salons, and tattoo parlours. 
If you do not dispose of hazardous commercial waste in the right way, you could face hefty penalties. It's really not worth the risk, and with our comparison generator you don't have to take the risk in the first place! 
Plug in your details, get a quote, and connect with a Newcastle business waste disposal provider.