Commercial Waste Management Sheffield
Are you struggling to find Sheffield business waste disposal services? You've come to the right place. We connect business owners in Sheffield with local rubbish removal specialists.
We have worked hard to develop relationships with local Sheffield business waste removal providers. If you use our service, you can access exclusive rates and trustworthy professionals. Our comparison engine takes your information and sorts through hundreds of options to pair you with the best deal.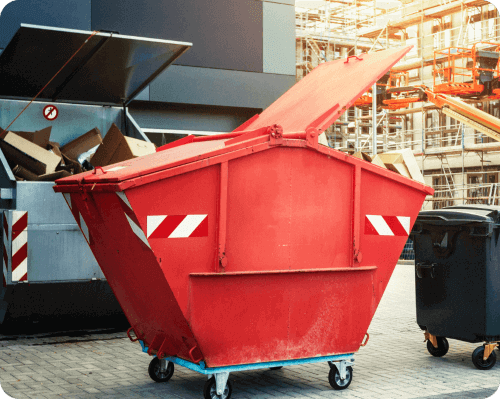 Commercial Waste Removal Sheffield by Sector
Local businesses are at the heart of Sheffield, and we help these businesses get ahold of the services that keep them running. 
Here are some of the industries that need commercial waste removals in Sheffield. 
Click here to use our comparison engine and request a quote. 
How To Switch Commercial Waste Disposal Providers?
Compare

Enter your waste disposal requirements, and we will recommend the best services in your area.

Select Your Provider

Once you've reviewed your quote, simply decide if the service is right for your business.

Enjoy your savings

With up to 30% savings, you can sit back and relax. We'll handle the switching process for you.
Setting up a New Business in Sheffield?
Setting up a new local business? You need Sheffield business waste removal services. It is easy to overlook waste removals, especially when you have to find new business water and energy suppliers. 
At Love Energy Savings, we help new and existing businesses find all their essential services in one place. You can use our comparison generator to find the best deals on water, energy, and rubbish removals. It doesn't matter how big or small your business is, we can offer you a tailored quote for all the business must-haves. 
Don't make the mistake of overlooking waste removals. Any waste that you produce on commercial premises has to be disposed of in a certain way. You can't just take waste to your local recycling centre.
Use our quote comparison engine to find a rubbish removal specialist at the best price. 
Hazardous Waste Removal in Sheffield
All sorts of businesses need commercial waste removals in Sheffield. Restaurants, hair salons, and retail shops in Meadowhall Shopping Centre all produce waste, and some of it might even be hazardous. If hazardous waste is not handled in the right way, it can harm social spaces and the environment. 
To avoid this problem, you need to find an experienced rubbish removal provider. People in Sheffield use our comparison engine to find tried and tested Sheffield business waste disposal professionals who can handle even the most dangerous commercial waste.