Business WEEE Recycling Services
There are regulations around the disposal of electronic equipment that protect both your company and the environment. Every year an estimated 2 million tonnes of WEEE items are disposed of by both businesses and households.
It has never been easier to find local commercial weee recycling services and it is actually much more convenient to arrange the collection of electronic equipment. Your business has a responsibility by law to ensure that all electronic equipment is safely disposed of. That's where we can help. In just 60 seconds, we can provide you with a commercial waste disposal quote from a reliable local provider.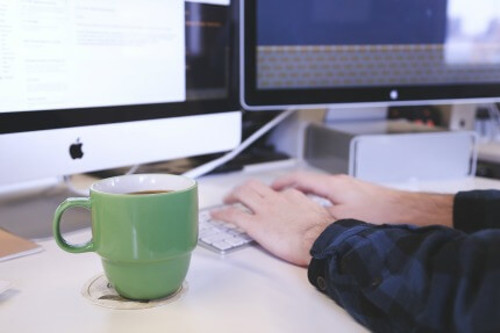 What Is WEEE Recycling? 
WEEE recycling is a specialist part of the waste disposal industry. This demand has been driven by the introduction of the WEEE directive and regulations that have been expanded on over the years. 
The original WEEE directive became law in 2014 with some amendments along the way to cover a wider range of electronic equipment. 
Here are some of the broad categories outlined in WEEE recycling regulations: 
Large household appliances (refrigerators, cookers, microwaves, washing machines etc) 
Small household appliances (vacuum cleaners, toasters, irons etc) 
IT and computer equipment (computers, laptops, telecommunications equipment etc) 
Consumer equipment (small radios, televisions, musical instruments etc) 
Lighting equipment (fluorescent tubes etc)
Electronic tools (drills, saws, lawnmowers etc)
Leisure and sports equipment (electronic toys, games consoles, exercise equipment etc)
Medical devices 
Electronic waste disposal has lots of categories and it can be difficult to know if your electrical equipment counts as WEEE waste. A good rule of thumb is to treat all electrical waste to WEEE regulations. 
How To Find a Better Deal on WEEE Recycling
Compare

Enter your waste disposal requirements, and we will recommend the best services in your area.

Select Your Provider

Once you've reviewed your quote, simply decide if the service is right for your business.

Enjoy your savings

With up to 30% savings, you can sit back and relax. We'll handle the switching process for you.
What Are The WEEE Regulations? 
Waste Electric and Electronic Equipment (WEEE regulations) apply to every business that produces electrical waste. Companies are responsible for their waste disposal from collection right through the WEEE recycling process. That is why it is important you work with a trusted licensed waste management company. 
All electrical or electronic equipment should go to an approved authorised treatment facility. 
The WEEE directive covers a wide range of electrical and electronic equipment in any form and could be through manufacturing, selling, repairing, usage or distribution. 
Further information on the specifics of WEEE waste and regulations can be found here.
Who Needs WEEE Waste Collection? 
Any business that has electrical equipment will need WEEE waste collection services at some point. Some industries will require regular waste collection, particularly manufacturing waste collection. 
Here are some of the main industries that typically require WEEE collection services: 
Electrical and electronic tools manufacturing 
Offices/ corporate environments 
Automotive industry 
Healthcare industry 
WEEE Disposal FAQs
Can I Dispose Of Electrical Equipment At A Local Recycling Centre?

Anything that comes from any commercial activity, no matter the size of your business. By law, you cannot dispose of any electronic waste at domestic recycling centres. 

The WEEE directive requires every business to dispose of waste electrical products responsibly and professionally by UK law and have issue evidence notes available. 

Can I Have One Off Waste Collection?

Our engine does provide quotes for one-off waste collection. The process works in a similar way, but you will not agree to an ongoing waste electrical collection contract.

Are Batteries Considered WEEE Electrical Items?

Batteries are separate from WEEE disposal. However, we can provide local waste collection services for single-use batteries. Ready to get your commercial waste disposal quote? Click here for a quote.