Business Waste York - Waste Management & Collection Services
Finding reliable commercial waste collection services locally can be difficult. In just a few clicks, businesses in the York area can secure a reliable waste collection specialist in just a few clicks. 
Switching your waste collection provider with us can save you up to 30% off the cost of your business waste collection.
We have strong commercial links to reliable business waste specialists in the North Yorkshire area.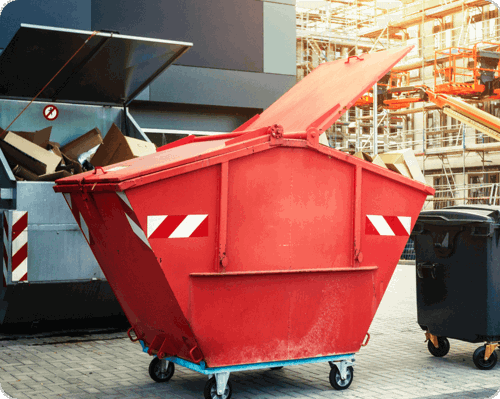 York Waste Management By Sector 
We can connect you with local business waste specialists that deal with all types of commercial waste. Whatever sector you operate in York, we have a business waste solution for you. 
Here are some common sectors we work with: 
Finding local business waste collection services has never been easier. Just click here to get your quote.
How To Switch Commercial Waste Disposal Providers?
Compare

Enter your waste disposal requirements, and we will recommend waste services in York.

Select Your Provider

Once you've reviewed your quote, simply decide if the service is right for your business.

Enjoy your savings

With up to 30% savings for York businesses, you can sit back and relax. We'll handle the switching process for you.
Setting Up A Business In York? 
York city centre and North Yorkshire is home to amazing scenery and beautiful buildings. With fantastic local businesses and appeal it's no wonder that so many businesses are attracted to the area. 
We love to help new businesses get up and running with their utilities and business essentials. Whether that's finding a great business waste specialist, finding a reliable business broadband provider, setting up business water for the first time or even switching energy suppliers - you can do all this with us, and find lots of great deals along the way. 
Wondering what your responsibilities are when handling your business waste and handing off to collection services? Read our commercial waste guide here. 
York Recycling Services 
Whether you're a local pub, office or retail business, you have much more responsibility than you would typically think for splitting your business waste. 
The main responsibility is splitting your general waste, mixed recycling and glass recycling. 
Not only is this good business practice that could save you money on waste management services, it's also great for the environment. 
What Other Responsibilities Do York Businesses Have? 
When you're choosing your commercial waste disposal carrier, it is your responsibility to make sure they have all the relevant permits and licences to legally dispose of your waste. 
The main licence to check is the Commercial Waste Carrier Licence. We only work with reliable York based waste management companies to ensure peace of mind that you're legally compliant with your waste collection. 
All complaint business waste companies will provide you with a waste transfer note. This should be kept for 2-year or 3-years if it is considered hazardous waste. 
Hazardous Waste Management in York 
The responsibility for hazardous waste management is with your business and your business waste management company. 
Waste must be labelled and secured properly before collection as a duty of care. 
Here are some of the common hazardous waste materials our York waste services cover: 
Batteries 
Fluorescent tubes 
Oils (cooking oil not included as it is considered food waste) 
Gas cylinders 
Asbestos 
Much more 
Click here to get an instant rubbish removal quote.