Save Money By Switching Your Business Water Supplier
Great news for businesses throughout the UK - you can now switch water supplier and reduce your business water bills.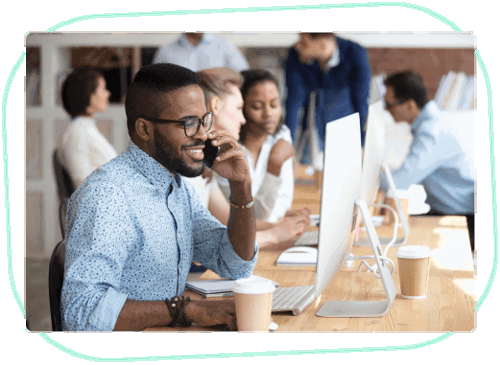 Low prices:
Great deals. Transparent prices.

Free water audits:
If you spend over £1,000 on your annual water bill

Fixed rates:
Fix your retail rates for up to 3 years

Easy set up:
Set up only takes a few minutes
From April 2017, the laws changed allowing business & charities to seek better deals for water. This change has created competition in the non-domestic water market with more retail suppliers entering the marker every year.
The law changes means that companies in England and Scotland can switch their business water supplier. However, in Wales, businesses are only allowed to switch if consumption is over 5000m³ of water per year. To be eligible to switch water supplier, the registered business address must meet the location requirements.
Why Switch Business Water Supplier
Some businesses in the UK have been overcharged by up to 65% on their water bills in the past. This is because of a regional lottery on the location and size of your premises. As the water sector has now changed, companies do not have to stay with the water supplier typically serving that area.
How To Switch Business Water Supplier
All you need to do is provide us with a few details about your business, and your water usage and our dedicated team will take care of the rest.
Step 1: We discuss your water needs
Our specialist team will discuss your business utility needs and gather information on your current spending.
Step 2: Compare a wide range of suppliers
We use this information to find the best deal available to you from our wide range of leading UK water suppliers.
Step 3: Switch water supplier and save!
You choose the water supplier you would like to switch to. Your dedicated account managers take care of your switch. 
Switch your water supplier
Businesses can save money on their water supplier by comparing quotes and switching to a better deal.
The Benefits of Comparing Water Suppliers with Love Energy Savings
Here at Love Energy Savings, we want to help your business make the most of all your utilities and find the most affordable deals possible.
Whether you've never switched water suppliers before, or you've been active in the water market, we can help you find the right deal for your business.
You Can Save Money on Water and Sewerage Costs
With more competition entering the market, business water prices are becoming much more competitive. This means there are lots of opportunities save money on water costs.
Since the water market opened, reports suggest that companies have enjoyed savings of up to 12% on their business water bills. It makes sense for all companies operating in England and Scotland to compare business water rates to see how much they could save.
To find the best deal for your area, contact us for a quote, and we'll search our panel of trusted business water suppliers.
You Can Consolidate Multiple Business Premises Into One Bill
If your business has multiple locations in various regions, you will be well aware of the frustration of dealing with more than one water retail supplier.
By switching to one supplier for your whole business, you can request consolidated billing ensuring all your business water bills are in one place. This can help you save time and money only dealing with one water retailer.
You Can Protect Your Business with Fixed Rate Tariffs
To help you protect your pocket from rising interest rates, we can fix your business water bill for up to three years. With predictable a direct debit it makes planning cash flow much easier.
Once we have discussed options best suited to your business, it only takes a few minutes to start the switching process. We will get in touch with both your existing and new business water supplier with all the details to ensure there's a smooth transition.
If you require a new water meter, we will arrange an installation date best suited to you. We may ask you to take a meter reading to ensure we're proving you with accurate quotes. Switching supplier is simple and straightforward.
You Could Benefit from a Free Water Audit
A water audit offers a strategic and overall view of how your company uses water. A report will be presented with steps that can be taken to reduce the cost of your water bill by improving water efficiency.
A comprehensive water audit usually includes:
Sanitary checks
Usage and consumption efficiency checks
Drainage checks
Return to sewer
Ensuring you have an efficient water meter
If you spend over £1,000 on your annual business water bill, we will provide this service free of charge when you switch business water with us. For maximum savings, it is advised to implement an audit to become more water efficient.
Why Switch With Love Energy Savings?
We have spent the years building strong commercial partnerships with water retailers to ensure our customers are getting great deals.
Our team of business water usage experts can find competitive rates to help you save money on your water bill. We can do this by using our buying power to negotiate preferential rates with suppliers.
We know that all businesses are different. We work with each business to understand individual needs. This helps us provide the best deals and service for both small and larger businesses. That's why we have a 5-star rating on Trust Pilot are the UK's fastest-growing business water comparison company. 
How We Can Help with Business Wastewater Management
Wastewater is not included in your business water switch. It is a fixed charge.
Wastewater is the water that exits your premises into the drains and then into the sewerage system. This is done through a network sewerage services pipes, cleaning and returning it to rivers and the sea. Water and wastewater services are charged separately because it is more expensive to provide wastewater services than it is to deliver water to your business premises. You can find both charges displayed on your water bill.
Our experts work with many businesses to reduce water and waste. Our team will help devise a plan to help you reduce the impact your company has on the environment and increase water efficiency.
Looking for Wastewater Management?
We can help you find a service for your waste water and reduce your fixed charges.
FAQs
How long does it take to switch business water?

It takes about 28 days to switch water provider. This includes a 'cooling off' period from your previous retailer. It may take a little longer if your business requires a new water meter. You should take a meter reading before switching supplier to ensure everything goes smoothly.

Will my water supply cut off whilst switching?

No. You're only switching the retailer who manages your billing. The supply at your business address and the pipes will remain the same.

Does it cost to switch business water supplier?

Switching your business water supplier is free. You may have to pay an early exit fee to your current supplier if your contract is not ending.

Will I get a discount for paying my water bill via direct debit?

Some business water retail services may offer a discount for direct debit payments.