PSTN Switch Off
What you need to know to stay connected.
Many of us are probably not familiar with the PSTN Switch Off. This shortened acronym means the Public Switched Telephone Network, and the PSTN switch off is going to affect everyone.
In 2025, the PSTN is being switched off by Openreach. This means both businesses and households using traditional PSTN lines for their phoneline and internet connection will no longer have a dial tone or connectivity if they don't switch to another service.
What is the PSTN?
The Public Switched Telephone Network is a traditional circuit-switched telephone network and is a system that depends on copper wires that connect homes and businesses to the nearest switching centres to carry communications with anyone around the world. Alexander Bell introduced this method of communication to the mainstream when he patented the first telephone in 1876. 

PSTN landlines have been in decline for several years, and despite being largely accepted as a standard form of communication, they are far more expensive than many of the alternatives. Despite undergoing a number of changes and adaptations, PSTN does not reflect modern communication needs.
By December 2025, Openreach will stop installing PSTN networks and instead depend on newer technologies. Businesses will not be able to purchase new lines on the traditional analogue phone network from 2023 onwards.
---
What is the PSTN Stop Sell?
Many people fixate on the 2025 date. However, you will be affected much sooner. Openreach have already started to phase out PSTN services in what is known as the Stop Sell. Once your area hits a stop sell you won't be able to make changes or add services to your existing PSTN Lines.
Stop Sell Timeline
This stop sell will be phased out across the UK until the complete telephone network has switched over to digital infrastructure. Any business or residence in the UK will not be able to purchase an old ISDN or PSTN telephone service line from December 2023. Anybody still operating on the old system will still be able to use the telephone network until the switch off in December 2025. 
NOV 2017

BT Openreach announces it's intention to switch off the PSTN in 2025.

DEC 2020 - Salisbury Stop Sell

Customers in Salisbury cannot purchase new ISDN lines or add new features.

OCT 2021 - 169 Exchanges Stop Sell

Customers in 169 locations cannot purchase new ISDN lines or add new features.

DEC 2022 - Salisbury End of Life

The PSTN network is completely switched off in Salisbury.

DEC 2023 - UK Stop Sell

UK Customers cannot purchase new ISDN lines or add new features.

DEC 2025 - UK End of Life

The PSTN network is completely switched off across the UK.
What date will your area be affected?
---
Why is Openreach Switching PSTN off?
The way we communicate has changed drastically over the last decade. PSTN and ISDN lines are struggling to support the speed and demands of communication required in the modern world. Openreach has decided to stop investing in this outdated technology that cannot fulfil business communication requirements for much longer.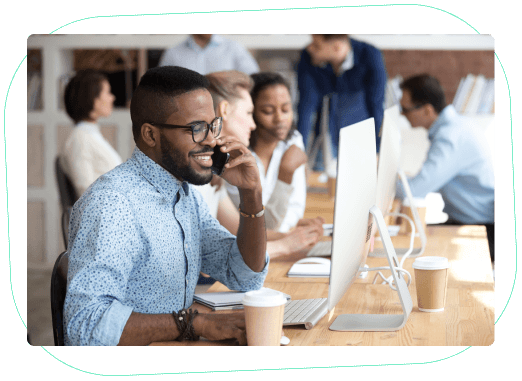 What are the alternatives?
VoIP (Voice over Internet Protocol) transmits voice calls using your internet connection. It has been around for many years, and many businesses have adopted the technology. When it's your turn to be disconnected, don't miss out on keeping in touch with your customers and suppliers. We've got two VOIP offers to seemlessly keep your business running.
Phoneline+
From £8.99 per user
Our Phoneline+ offering has been specifically designed to replace traditional landline services with VoIP technology at competitive costs.
Why choose Phoneline+?
Free UK national calls and mobile calls
Access VoIP services with a broadband connection
Make and receive calls from anywhere
Add, remove and manage other users easily
Futureproof technology ready for the 2025 PSTN switch off.
Daisy Hosted Voice
From £15.95 per user
Daisy Hosted Voice is our leading business VoIP package to get your business ready for the 2025 PSTN switch off. Don't delay!
Why choose Daisy Hosted Voice?
A scalable VoIP solution
Benefit from unlimited calling between colleagues
Ideal for flexible and remote working
Simple & easy to setup
Cloud-ready system for greater call management and security.
Lower cost

VoIP uses your internet/broadband connection to make and receive phone calls. This means operating costs are much lower as it eliminates the need for physical phone lines.

Better call quality

A VoIP telephone system offers it's users high-definition voice using internet connectivity. This is much better than it's analogue voice counterpart.

More flexible and reliable

VoIP can be tailored to your businesses needs and is only limited by your broadband bandwidth. It can be easily integrated with different devices and software to boost your team's productivity.

Business multi-tasking

VoIP offers a variety of features beyond a standard phone system. Internet telephony allows users to host conference calls and transfer files in the middle of a conversation. You can also collaborate on many other applications through unified communications.

Easily Scalable

With no provision for installing additional lines, your business can add handsets and licenses as the company grows. In theory, you can add thousands of users to a unified communications network.
As with anything, VoIP does have some disadvantages. Your business must invest in a high-quality business broadband solution to successfully handle VoIP calls. A poor internet connection can cause poor voice quality with latency and jitter. However, any issues can be quickly fixed with a strong business fibre broadband connection.
Not sure on the best solution for your business? Call us now!
Full Fibre Connectivity
Alongside the PSTN switch off, Openreach and other providers are laying infrastructure to make Britain a full fibre nation. Meaning the vast majority of homes and businesses, by the time the PSTN is switched off, will be able to get full fibre connectivity, also known as FTTP.
With speeds up to a Gigabyte from all-time low prices, this is the connectivity solution to ensure your business stays connected and you can collaborate and communicate effectively with your teams in the new digital landscape.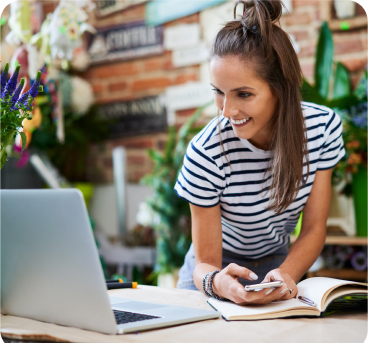 Our lowest full fibre broadband prices yet!
£34.98p/m*
We've dropped our Full Fibre price to its lowest yet. Get faster, more reliable speeds with this future-proof connectivity.
*monthly prices are subject to VAT based on 24 month contract, business grade fibre-optic broadband to the cabinet with download bandwidth options of up to 76 mbs and upload speed of up to 19 mbs, any fibre connection is subject to local network coverage and may be subject to set-up fees depending on installation requirements.
NEW CUSTOMER SPECIAL
Our lowest full fibre broadband prices yet!
£29.95p/m*
We've dropped our Full Fibre price to its lowest yet. Get faster, more reliable speeds with this future-proof connectivity.
*monthly prices are subject to VAT based on 24 month contract, business grade fibre-optic broadband to the cabinet with download bandwidth options of up to 76 mbs and upload speed of up to 19 mbs, any fibre connection is subject to local network coverage and may be subject to set-up fees depending on installation requirements.
When should I switch to VoIP?
Many businesses are choosing to switch away from both ISDN and PSTN phone lines to avoid the last-minute rush. Despite the UK phasing out the PSTN network, there's some anticipation that many will put off making a change until the last minute.
Companies who are switching now are taking advantage of a great deal whilst future-proofing their business to minimise any disruption the telephone network switch off could cause.
---
Will the PSTN Switch Off affect anything else?
The migration away from PSTN will impact security, fire alarms and even retail payment terminals. Some features used by these services rely on the PSTN and Openreach are working on ensuring these services can be moved over with no issues.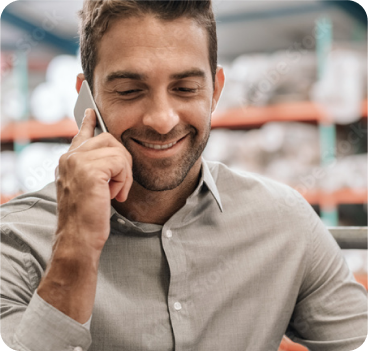 How Does PSTN Impact Different Industries?
As the PSTN switch-off approaches, the impact on businesses goes much further than phone systems. Many other technologies operate on the PSTN network that will suddenly stop working in 2025.
The PSTN switch-off will impact a large number of people and organisations. Banks, clubs, bars, and retail establishments are all on the list. When analogue networks become defunct and are replaced with digital networks in 2025, you have to think about more than just phone calls. Anything that is connected to your phone line will be impacted. This includes security systems, EPOS systems, card machines, and fob door entry systems.

This includes industries and technologies that cannot afford to be inactive. Some high-priority devices include:
Panic Alarms
People who depend on panic alarms and other emergency systems may be impacted by the upcoming network transition. Retail shops, banks, restaurants, and any other organisation that depends on traditional analogue networks will also be affected.
Perhaps the most urgent awareness needs to be in emergency services. Hospitals, care homes and assisted living facilities will also have to plan for the upcoming switch. A lot of emergency systems operate on PSTN networks, including panic alarms. These personal alarms and other types of alarm system technology will no longer work on a traditional telephone network.
Security
Most businesses and homes in the UK operate on the traditional PSTN analogue network. The switch-off will impact door entry systems, security alarms, intercoms, and CCTV cameras. 
When CCTV cameras with PSTN observe something unusual, a signal is sent through the PSTN network. The signal goes to a centre that receives and responds to similar home invasion threats. If the CCTV cameras still operate on PSTN networks by December 2025, the signal will not be sent. CCTV cameras with PSTN will be defunct and will not protect business premises and homes from outside threats.
Like CCTV cameras with PSTN, home security tech triggers a signal. The signal is sent to a 24/7 centre that monitors alarms. If homeowners do not switch to a digital network before 2025, their home security systems will not work.
When burglar alarms are triggered, a signal moves along the PSTN phone line to reach a monitoring centre. If the same PSTN alarms are installed in 2025, homeowners will be vulnerable to attacks. Burglars have become increasingly more sophisticated in recent years, and they will be aware of the PSTN switch-off.
PSTN intercoms are very common. Luckily, there is an easy fix. If you have a PSTN intercom, call the company that you purchased the device from. In most cases, intercom companies will switch the device to a wireless digital network. If this option is not available, we recommend purchasing new systems that run on VoIP digital networks.
Card Machines & EPOS
The PSTN switch-off will impact multiple technologies that businesses rely on every day, including your card machine and EPOS system. 
EPOS systems are electronic points of sale. These systems are not the same as card machines, but both work together to create a functioning payment system. Hundreds of thousands of business owners across the UK depend on their EPOS to fulfil sales and ensure the smooth running of their businesses. If your EPOS is connected to your phone line, it will be impacted by the switch. 
Of course, you also need to think about your card machines. Retail stores will need to quickly address their EPOS system and card machine products. 
How Do I Upgrade To VoIP Before The PSTN Switch Off?
It is a good idea to upgrade your telephone network to VoIP phone systems as soon as possible to avoid the last-minute rush.
VoIP (Voice over Internet Protocol) systems are completely digital. They are the best alternative to traditional analogue PSTN systems. This digital system was created to respond to modern communication needs. It guarantees the easiest, simplest network transition for busy business owners and homeowners. CCTV cameras with PSTN, PSTN security, PSTN alarms, and PSTN intercoms can all operate on digital systems.
It is important to note that you may require a stronger internet connection to efficiently host a VoIP phone system. You may want to assess all your business essentials at the same time to avoid any potential downtime. There are lots of great deals on fibre broadband services.
Even better, there are lots of extra benefits that come with VoIP systems.
Built for the future - Networks that run on digital systems are future-proof. They are designed to operate without relying on physical infrastructure. Business owners and homeowners can avoid the stress and frustration that will come with future network transitions by investing in a robust digital network now.
Comprehensive pricing structure - One of the biggest benefits of VoIP systems is that they are scalable. Business owners will pay a monthly fee for each phone system that is connected to the network. They will also pay a flat fee for a set amount of minutes. As businesses grow, owners can add new lines. VoIP allows people to manage their expenses and react to growth.
Versatile calling - Lots of business owners will benefit from VoIP's advanced calling options. Employees can twin user handsets and mobiles to create simultaneous inbound calling. This feature allows for smooth transitions in emergencies.
At Love Energy Savings, we provide business owners with clear, concise information about upcoming network changes.
We recommend Voice Over Internet Protocol (VoIP) phone systems for businesses that are worried about the PSTN switch-off. This system was designed to replace old, analogue phone systems and respond to modern communication needs. VoIP uses packet-switching technology to convert analogue voice signals into digital data. It is as quick and efficient as traditional phone networks, but it comes with added features.
Package prices - VoIP operates a lot like mobile phone contracts. Businesses and facilities pay a monthly fee for a set amount of minutes. The biggest benefit of this system is that it is flexible. As your business grows, you can add new lines with ease. It is easy to scale VoIP systems.
Inbound calling - VoIP allows businesses to 'twin' user handsets for simultaneous inbound calling. Mobile handsets can also be twinned. This is a big advantage for unexpected situations. In emergencies, a member of the team will always be available.
Future-proofing - Regardless of the PSTN switch-off, VoIP is a good choice for business owners who want to avoid the impact of future transitions. VoIP does not rely on outdated technology or inefficient practices.
It is important to note that a VoIP system requires much stronger broadband telephony. This means that many medical facilities will have to review their connections and may have to upgrade their business broadband also. This may require laying fibre optic cables during the process of improving the telephone lines so it is better to act early. For larger facilities, leased lines may be more suitable.
Compare VoIP packages today to future-proof your business and unlock additional benefits.
Can I Still Use the Old Telephone Lines?

PSTN telephone networks can still be used until December 2025. However, nobody in the UK will be able to purchase a new PSTN phone system after December 2023. They are currently being phased out across the UK.

What is ISDN?

ISDN (Integrated Services Digital Network) is a circuit-switched phone line similar to PSTN.

The difference is that ISDN transmits voice and data via digital instead of analogue lines. It also provides better voice quality on telephone networks.

Do I Need an Internet Connection?

You must have a strong internet connection to support analogue voice data.

Many companies benefit from the additional features that a VoIP phone system offers. High-grade Business Broadband ensures that phone calls are reliable and free from any latency.

Are VoIP Phone Systems Cheaper?

A VoIP phone system is much cheaper than a PBX phone system. Traditional PBX systems are expensive to both run and maintain. Broadband telephony means that you do not have to compete with other people for data carriage at the local exchange.

A hosted phone system is especially appealing to companies communicating with international customers. It is much cheaper to make international calls using IP telephony in comparison to a PSTN line. A hosted phone system offers a flat-rate monthly fee. This means there are no surprises on your phone bill.

Can I Still Make International Calls?

Yes. International VoIP calls are much cheaper in comparison to PSTN lines. Many companies are switching to VoIP because it is much cheaper to make international calls.

What Broadband Speed Do I Need for Voip?

The minimum VoIP internet speed requirement is 90-100 kbps (kilobit per second) per phone. This must be multiplied by each further handset you wish to use at the same time.

Will My Card Machine Stop Working After The PSTN Switch Off?

One of the most common questions that business owners ask us is, Will my card machine stop working? The short answer is that it might. When the PSTN switch-off happens, anything that is connected to your phone system will be impacted. This is why it is important to plan and consider your options. 

If you make the switch to an alternative, digital phone system now, your card machines will be fine. At Love Energy Savings, we speak to lots of business owners every week. We understand how daunting the PSTN switch seems, but if you plan you do not have anything to worry about. 

What Do Hospitals and Medical Facilities Need To Do About The PSTN Switch Off?

The first step is to understand which system your security and personal alarm operate on. Telephone lines that have been upgraded to operate on Voice Over Internet Protocol (VoIP) are safe and will not be impacted.

However, if a hospital or medical facility depends on life-saving systems that run on PSTN and ISDN networks, it will be impacted by the PSTN switch-off. We recommend buying new equipment that operates on digital networks where possible. This option is expensive, but it also ensures that residents stay safe.

Alternatively, you can buy Analogue Telephone Adapters (ATAs) which will connect your old equipment to digital networks. We recommend securing ATAs before 2025 because they will be in high demand when the switch takes place.

What Will Happen If I Don't Prepare For The PSTN Switch Off?

BT Openreach announced the transition in 2019, which means that business owners and facility managers have six years to switch from PSTN and ISDN networks to digital networks. Switching to a new network is not without its difficulties. It can take weeks and even months to install some networks, not to mention the long wait times when demand increases around 2025.

Here are the main disadvantages of not switching before 2025.

Security systems that are connected to PSTN and ISDN networks will not work. Businesses all over the UK will be vulnerable to theft. This is especially worrying for banks, retail shops, and restaurants.
Panic alarms and other life-saving devices will not work. Care homes and assisted living facilities (which are already historically understaffed) will be hit hardest by the switch.
Businesses and organisations that do not act before 2025 could face long wait times. As tempting as it is to deal with the switch another time, it is a good idea to secure a digital network before PSTN and ISDN systems become defunct.