Compare Business Energy Prices 
Within just 30 seconds you can compare the latest business energy prices and find the cheapest quote from our panel of trusted suppliers.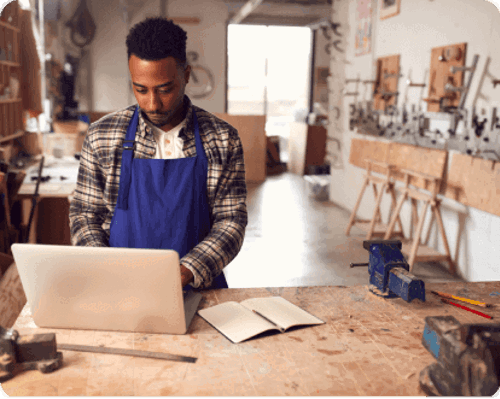 How to switch business energy suppliers
Compare

Simply enter your postcode and we'll find your meter and usage to give you the latest prices

Select your supplier

Select the tariff that's right for your business – you can even stick with your current supplier.

We'll handle the switch

We look after the switching process, and you'll be updated every step of the way.
Secure your business energy prices 
A changing market does not mean it should be difficult to compare business energy prices.
We're here to help your business find peace of mind when it comes to managing your commercial energy supply.
See how much you can save against your current energy supplier
Compare business energy suppliers
We pride ourselves on saving UK businesses money on their gas and electricity bills. Through years of experience, we've helped our customers save over £100m. 
Switching commercial energy providers couldn't be easier. It takes just 60 seconds to find a range of business energy rates from our panel of trusted UK suppliers.


Businesses all over the UK have trusted us to switch their commercial energy providers. Start your money-saving journey now. 
Our trusted business energy suppliers 
Our trusted panel of UK business energy providers meet our highest standards, so you can switch with confidence. You can choose your tariff from your range of business energy quotes and start the switching process today.
On average, customers using our business energy suppliers comparison engine save £1,401* on average annually. What would you do with that extra money in your business?
You'll see some familiar Big Six and some trusted challenger energy suppliers when you compare business energy rates with us, so you know you're getting a good view of the latest market prices. 
Yes, the market is open for business. This means you can still switch business energy suppliers and look to save money against possible future price increases.
Businesses may be facing substantially higher energy bills coming off a fixed-rate deal. These higher business energy prices are a result of multiple factors stemming from rising wholesale rates. You read more about how the energy crisis is impacting businesses here.
You can choose from a selection of live rates when you compare business energy with us. These rates change daily and could go up or down. 
Many business owners are choosing to lock in prices now for peace of mind and security against the unknown tomorrow. Switching business energy tariffs does not impact your entitlement to the Energy Bill Discount Scheme (EBDS).
Why should I switch business energy suppliers? 
You'll likely be searching for the cheapest business energy quote but other factors such as  customer service and easy billing should be considered. 
Business energy usage is typically more expensive than domestic, so it is important to keep a close eye on your monthly energy bills. Many business owners choose to switch commercial energy providers for peace of mind and predictability with their monthly bills. 
Switching to a new supplier can bring: 
Protecting business energy rates against future price fluctuations 
Better customer service from a new supplier 
More control of your current energy contract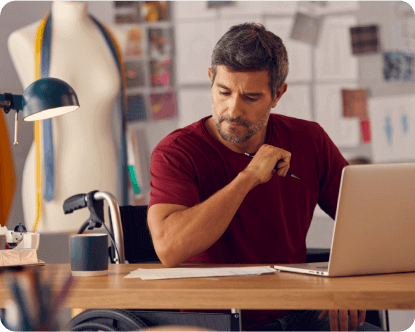 What to consider when switching commercial energy providers? 
Having the right information to hand when you come to switch business energy provider is essential to receiving an accurate quote. There are some other things you should be considering too. For a seamless switching process, even if you're just reviewing the latest energy rates, consider these steps: 
1. Terminate Your Contract 
Business energy price comparison online has never been easier. Once you've found the right tariff, you'll need to terminate your contract. Remember that gas and electricity must be switched separately - a top tip is to deal with you commercial energy comparison all at once. Locking your contracts in for the same amount of time will save you time in the future.
If you do not terminate your contract, many commercial energy providers will place you on expensive out-of-contract rates. Providers are not always the best at sending renewal notices through (unless you're classed as a micro-business). 
2. Locate Meter Registration Numbers 
When you compare business energy quotes, having your Meter Point Reference Number and Meter Point Administration Number (MPRN & MPAN) to hand will ensure you're getting accurate rates based on actual usage. 
These numbers should be displayed on a recent energy bill. If you don't have these to hand, our intelligent comparison engine can often find this out for you. 
3. Your Company Information 
You'll need some basic company information so our business energy experts can find you a great deal. Switching can be completed completely online at a time that suits you, or our team are just a phone call away should you need any assistance. 
We'll typically need the following information:
Business address and postcode 
When you would like your new energy deal to start 
Energy meter numbers 
Most of the information you need will be on your recent bill. 
4. Switch With Confidence 
There's no obligation to switch business energy providers with us. We want you to find the right deal for you. If you decide to switch with us, you can sit back and relax whilst we handle the process for you. 
How to find the best energy deal for your business
Finding great commercial energy rates and switching is easy. With prices surging, it can be difficult to determine who the cheap energy suppliers are and who is offering the best energy business tariffs. 
The good news is that our comparison engine searches for the cheapest business energy quote from our panel of providers. All of our commercial energy suppliers have been hand selected and are trusted in the market, ensuring you can switch with confidence. 

The first step to finding the best business energy prices is understanding your bill. This will help guide your knowledge of what the business needs. You can then start to look at ways to increase energy efficiency.

Here are some of the things that can impact the price of your quote:
Wholesale energy prices
The size and location of your business premises
Sector and business activity
Credit ratings
Annual consumption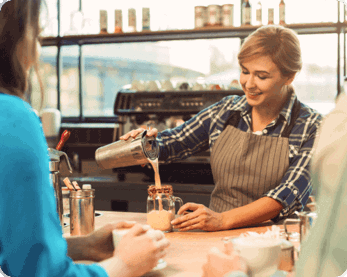 What can affect business energy prices? 
The energy market can be highly volatile and multiple factors can impact the price you pay for your energy usage. Here are some reasons you could be paying more or less for your commercial energy contract:
The size of your business - larger consumption businesses pay more annually for their energy usage but will get discounted unit rates. Businesses with lower consumption will pay higher unit rates. 
Your energy tariff - there are a wide range of tariffs that have different price models - for example, Economy 7/ 10 (cheaper rates at night), no standing charge tariffs and green energy tariffs will all pay different rates. Each one has its benefits depending on how your company uses gas and electricity. 
Energy suppliers - whilst generally guided by wholesale market prices, different suppliers will have different pricing models making some more expensive than others. 
Wholesale market prices - the wholesale market is always changing, and suppliers will use this as a guideline for their pricing models. Significant world events, weather and other factors can impact the wholesale market, and the prices will be adjusted accordingly. 
Most of the factors are out of your control. However, there are things you can do that is within your control to save money on business electricity and gas. Having all your usage information and understanding how you use energy will ensure you're getting an accurate quote, so there are no surprises down the road. 
Compare fixed-rate tariffs
A fixed-rate tariff is one of the most popular business energy deals. On this tariff, you will agree on a fixed unit price for both gas and electricity with your supplier. You can lock an agreed price from 1 year up to 5 years. Wholesale market prices may cause business energy suppliers to only offer shorter-term deals.
Compare green energy tariffs
For those businesses who want to reduce their carbon footprint, a green tariff is an attractive tariff. Over recent years, there's been an increase of renewable energy companies entering the market. Many commercial energy suppliers already offer green tariffs as standard, so it's worth shopping around for an energy contract that suits your business.
Compare variable rate tariffs
Variable rate tariffs can be a good option for businesses that want some flexibility. The price you pay per unit rate will change depending on current wholesale prices.

Before you compare business energy tariffs, you should understand what business energy contract you're currently on, how much energy you use annually and how much you could save if you become more energy efficient. 
---
What are the average UK business energy prices?  
A changing market makes it difficult to understand what you should be paying for your energy supply. These example rates are for business electricity tariffs on a 2-year fixed rate from a snapshot of prices on one particular day in January 2023. Prices vary by UK region and these are the national average. 
You should compare providers today for an accurate price. 
| Business size | Electricity Price Per kWh | Gas Price Per kWh  |
| --- | --- | --- |
| Micro business | 49.48p | 15.48p |
| Small business  | 49.27p | 14.92p |
| Medium business  | 49.27p | 14.68p |
| Large business  | 50.70p | 14.57p |
| Extra large business  | 50.70p | 13.42p |
Updated January 2023.


Are business energy prices rising?
Average business energy prices have been rising for the past 10 years. However, we started to see a sharp increase in the prices of rates in quarter 3 of 2021. This is a direct result of rising wholesale energy prices caused by several global events.
When will business energy prices come down?
We shouldn't expect the market to stabilise anytime soon. There are various predictions, but nobody can say for sure. Many predictions believe that business energy rates will continue to be high well into 2024 and beyond.


Many owners and office managers are choosing to fix their business energy tariffs for peace of mind in a market that could see prices increase at any time.
Large Business Energy & High-Volume Consumption 
If you're a large consumption organisation struggling to find a price online, our expert team can build a custom energy deal for your exact needs. 
Our experts will take the time to understand your operations, challenges and requirements to help us determine the right services for our large commercial customers.
Large business energy customers will often need specialist meters known as maximum demand meters and half hourly meters.
If you're considered a large business customer by your supplier, you can head to our meter installations page.
Am I eligible for any discounts? 
Charities and nonprofits are eligible for a 5% discount on their energy bills, reduced from the full rate of 20%.

Some large and independent energy suppliers offer a discount to their direct debit customers.
What Is The Energy Price Cap? 
The energy price cap is set by the regulator Ofgem. This does not apply to business customers, and it limits the maximum amount energy suppliers can charge domestic customers for their unit rates 
What Is the Climate Change Levy (CCL)? 
The Climate Change Levy is an environmental tax on all businesses that use energy. This levy encourages better energy efficiency. Any UK business can join the Climate Change Agreement Scheme to pay reduced rates.
Climate Change Levy (CCL) Rates:
| Taxable commodity | Electricity (£ per kilowatt hour (kWh) | Gas (£ per kWh) |
| --- | --- | --- |
| Rate from 1 April 2022 | 0.00775 | 0.00568 |
| Rate from 1 April 2023 | 0.00775 | 0.00672 |
| Rate from 1 April 2024 | 0.00775 | 0.00775 |
Source: GOV.UK
An energy tariff for all businesses
Whether you're looking for small business energy comparison, or you require a bespoke deal for high-consumption, we can help. 
As a business owner, the last thing on your mind is searching endless websites for the cheapest business energy quote. This is where we step in with our market-leading comparison engine. It takes just 60 seconds to compare commercial energy rates and start the switching process. 

Our self-service platform allows you to compare online, anytime, when it suits you. If you need something more tailored to your business, one of our experts would be more than happy to help you find a solution.


Still not sure about switching energy?
Join over 400,000 happy customers who saved on their business utility bills
Switch Business Electricity 
One of the largest expenses for UK businesses is electricity. With average bills continuing to rise, it has never been more important to take action. Many SMEs are reviewing their energy efficiency and comparing business electricity. 
If you're looking to fix your business electricity prices to protect yourself from potential future rising costs, click here to secure your electricity bill. 
Switch Business Gas 
With business gas prices changing quickly, we want to help our customers save money even faster. We believe it should be simple to compare business gas prices, and our customers can experience hassle-free switching using our online switching service. 
We're here to help your business find the right deal to offer you peace of mind and security when it comes to managing your business gas bills.
Business Energy FAQs
Will my business energy supply be affected if I switch suppliers?

Switching business energy suppliers is a simple process, and you will not lose access to gas and electricity. When you switch energy suppliers, you're only changing who manages your supply. All the cables and pipes will remain the same.

What if I have multiple business premises?

You can combine your business energy onto one bill using a multi-site meter. This means you can control the gas and electricity bills on one energy contract across multiple buildings. 

Multi-site meters are great for helping business owners save time and money without the hassle of switching multiple energy contracts.

What is the difference between domestic and business energy?

There are a few differences between a domestic and business energy contract. First of all, business energy contracts are much stricter, and the exit fees are much higher.

A business energy supplier will purchase the exact amount of gas and electricity they're expected to need for each business energy contract. As the energy consumption is much higher with businesses, the energy supplier would lose money if businesses cancelled early without paying. 

It is much easier to switch domestic energy as the consumption is much lower, and contracts tend to be rolling after a fixed-rate deal has ended.

Do Business Energy Tariffs Offer A Dual Fuel Option?

Dual fuel tariffs are for domestic customers only. Businesses must switch their gas and electricity separately. 

Businesses can have the same supplier for both fuels, but they must be switched separately. You may be able to negotiate a better energy deal with the supplier if you decide to have a contract for both. 
Helpful guides on business energy