Compare Business Electricity Rates
In just 60 seconds you can compare the latest business electricity rates and secure the best deal for your company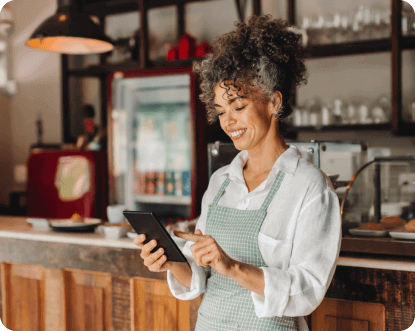 See how much you can save against your current business electricity supplier
How to switch business electricity
Compare

We just need your postcode, we'll find your meter and usage to show you the latest prices.

Select your supplier

You can stick with your current electricity supplier, on the latest exclusive tariff or choose a new supplier.

Protect your bills

We'll complete your switch within 5 working days. You can even do it all online, or speak to our expert team. 
Secure your business electricity prices 
A changing market does not mean it should be difficult to compare business electricity prices.
We've seen electricity prices stabilise in 2023. Many businesses are looking to fix their unit price with the future of wholesale rates uncertain. 
---
Are business electricity prices increasing?  
Business electricity prices have always historically been on the rise at a slow rate. Over the last few years, we've seen a more rapid increase but prices have reduced since peaking last year. 
2023 has seen prices stabilise. Switching suppliers now may save your business money if prices start to increase again in the future. 
---
Can businesses still switch electricity?
The business electricity market remains open.
When you compare business electricity prices with us, you will see live market rates from a trusted panel of UK suppliers that change daily. Secure your new tariff today. 
---
Average UK business electricity prices 2023
Here are the average business electricity prices per kWh by business size in the UK.
These rates are for business electricity tariffs on a 3-year fixed rate. Prices vary by UK region and these are the national average. 
You should compare business electricity today for an accurate price. 

Micro: 31.50p
Small: 31.20p
Medium: 31.40p
Large: 31.10p
Extra Large: 30.60p
Updated June 2023. 
Tariffs are regularly updated and the best way to find the latest deals is to compare commercial electricity prices.
Unit rate vs standing charge
This is a question we're asked regularly. The answer depends on how your business uses its electricity supply. What may seem like a great deal to have no standing charge can actually end up adding to your business's electricity bills.
A typical business electricity supplier may offer an attractive-looking tariff with no standing charges but will likely offset any potential losses with a higher unit rate.
For a business that typically uses a medium to a high amount of electricity each month, it will likely cost more if you opt for a no-standing charge tariff.
On the flip side, a low-usage business can save money on its electricity supply with this type of tariff.
How to compare business electricity rates that are competitive?
It is easy to compare business electricity rates but the market is always changing and not having the right information to hand can make your business electricity quote more expensive.
Some great things to know/ have to hand are:
A recent business electricity bill
Your electricity usage for at least 1-year
Know your meter type (smart, traditional, half-hourly meter)
Business Information
Your current business electricity supplier
There are some things to be aware of when it comes to finding competitive business electricity rates:
Rollover contract - it may be tempting to agree to your renewal from your current electricity suppliers. Renewal offers are often more expensive than new prices available on the market. Comparing business electricity prices against your renewal is easy and takes just a few minutes.


Staying with the same supplier - some of our customers end up staying with their current business electricity supplier. This happens when they compare business electricity prices against their renewal and discover the current supplier is offering cheaper deals to new customers. We can negotiate with your supplier so you can switch business electricity tariffs and not suppliers.
What impacts business electricity rates?
Many factors impact the commercial electricity tariff you can secure for your business. The main variables that affect the price you pay for your electricity supply are:
Wholesale prices
Location and size of the business premises
Credit ratings
The sector the business operates in
Annual consumption
Many businesses associate these obstacles as a reason not to switch business electricity suppliers. Unfortunately, this means many companies are on the wrong type of tariff.
We're here to help you navigate the electricity market and secure the best deal available from our panel of trusted suppliers. No matter how big or small your business is, we'll help you find a suitable business electricity deal within seconds.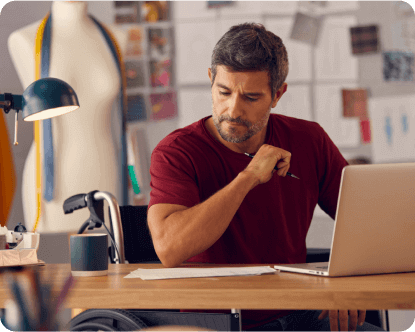 Who are the big six? 
It is a good idea to compare business electricity prices from the Big Six. However, they can sometimes offer expensive rates so it would be wise to compare business electricity prices from a range of trusted suppliers.
The Big Six have been traditionally the largest suppliers in the UK. The current Big Six are:
How to find the cheapest business electricity prices
The title of the cheapest business electricity tariff can change daily. Whilst prices may be driven by wholesale prices, suppliers set their own prices based on this and multiple other factors.
We can answer this question using our comparison engine which will look for the cheapest deal from our trusted panel of suppliers based on your business's requirements. These prices are only locked in for a certain period of time as prices and tariffs change regularly.
Cheapest Business Electricity Suppliers  
The price of business electricity for your organisation varies on multiple factors. For example, large business electricity users may be offered cheaper unit rates than SME businesses.
Below we have provided an example of a business with 25,000 kWh of annual electricity usage for a 2-year fixed-rate deal. These prices are from a snapshot from June 2023. Whilst this provides some guidance on rates, business electricity prices change daily and it is advised you use our comparison engine to explore today's live business electricity rates.
| | | | |
| --- | --- | --- | --- |
| Supplier | Price per kWh | Standing charge | Annual cost |
| Valda | 30.20p | 35p | £7,680.25 |
| Smartest Energy | 30.50p | 23p | £7,709.90 |
| EDF | 30.80p | 25p | £7,791.25 |
| Scottish Power | 31.00p | 51p | £7,927.10 |
| Opus | 31.50p | 107p | £8,265.55 |
| British Gas | 29.80p | 225p | £8,348.12 |
| British Gas Lite | 33.10p | 42p | £8,418.30 |
Region

Usage band
(kwh)

Electric unit rate
(per kwh)

North Scotland

5,000

25,000

50,000

100,000

31.37p

32.49p

31.22p

30.43p

South Scotland

5,000

25,000

50,000

100,000

31.11p

32.09p

30.96p

30.15p

North East England

5,000

25,000

50,000

100,000

30.72p

31.18p

30.57p

29.72p

North West England

5,000

25,000

50,000

100,000

31.52p

32.11p

31.59p

30.82p

Yorkshire

5,000

25,000

50,000

100,000

30.95p

31.34p

30.80p

29.99p

North Wales

5,000

25,000

50,000

100,000

32.49p

33.59p

32.34p

32.56p

South Wales

5,000

25,000

50,000

100,000

31.12p

31.56p

30.97p

30.14p

West Midlands

5,000

25,000

50,000

100,000

30.89p

31.36p

30.74p

32.56p

East Midlands

5,000

25,000

50,000

100,000

30.58p

30.95p

30.80p

29.98p

South West England

5,000

25,000

50,000

100,000

30.55p

31.39p

30.40p

29.56p

South East England

5,000

25,000

50,000

100,000

30.98p

31.70p

30.83p

29.99p

Southern England

5,000

25,000

50,000

100,000

30.84p

31.49p

30.69p

29.87p

London

5,000

25,000

50,000

100,000

30.79p

31.15p

31.19p

29.91p
Updated March 2023 based on Love Energy Savings internal data.


Fixed-rate tariff
A fixed-rate tariff is one of the most popular business electricity tariff options. With a fixed rate tariff, you agree to pay a fixed unit price and a standing charge. This price can be locked in for a number of years, in some cases up to 5 years depending on your provider. A fixed-rate electricity tariff is great for businesses who want to maintain control of their bills and budgeting, as they will be protected from electricity price increases.

Variable rate tariff
Variable rate tariffs can be a good option for businesses that want to benefit from any reductions in the price of business electricity.
Green electricity tariff
More and more businesses are moving towards sustainable sources, so green electricity tariffs are becoming a popular choice for environmentally conscious companies. With an increasing number of business electricity suppliers offering green tariffs, there is now a much greater choice for small and large businesses seeking renewable electricity.
To determine which business electricity tariff is the best value, you will need to consider how your business uses it, how much it will cost, how large your business is and whether you have multiple locations.


Each tariff type offers its own benefits, from fixed costs over a certain period to renewably sourced. For those reasons, it is important to thoroughly compare business electricity tariffs, which will help you identify the correct tariffs to maximise savings.
---
Commercial electricity solutions for large businesses
We offer solutions for large single-site companies, or servicing multi-site businesses with one-simple bill. From our panel of trusted suppliers, we will find a corporate electricity solution tailored for your organisation.

Our team of specialists will save your business time, effort and resources by building a bespoke commercial electricity tariff that meets your exact requirements.
---
Commercial electricity tariffs for SME businesses
We find great value business electricity rates for SME businesses all over the UK. Taking the pressure off business owners, and making it simple and efficient to compare business electricity prices is what we do.

Our self-service platform allows you to compare business electricity rates online, anytime, when it suits you. Start today and find the best deal for your business.
Want to stay with your current supplier?
It's hassle-free, easier and quicker to recontract with your current business electricity supplier. This is a good choice for your company if you want to avoid any lump sum final bills and additional paperwork.
Business electricity FAQs
Can I cancel my business electricity contract early?

It is possible to cancel your business electricity contract but it isn't advisable. All business electricity contracts will have to incur an early exit fee. This exit fee is usually the remaining cost of the contract. 

You can secure a new electricity deal up to 12 months before the end of your current deal. This means if you're offered a favourable rate when you compare business electricity prices, it may be worth locking those rates in.

Are business electricity prices cheaper at night?

Not all tariffs offer cheaper rates at night. Most business electricity prices have the same unit rate 24/7 for the duration of your contract. 

You can request an Economy 7 or an Economy 10 tariff as these business electricity tariffs do offer cheaper electricity supply rates at night. These are often the best tariffs for restaurants, nightclubs or bars if they are open late.

What vat do I pay on my business electricity?

There are many costs to consider when it comes to business electricity. Most businesses will pay a flat rate of 20% VAT on their supply. This is automatically added to your bill by your electricity supplier. 

Some business electricity customers are eligible for a 5% discount. You are eligible for a business VAT discount if you match one of the following: 

A charity or a non-profit business 
Very low business energy usage (less than 1,000 kWh of electricity per month) 
At least 60% of the business electricity supply is used for domestic purposes (this must be proved).

What is a half-hourly meter?

Half hourly meters are for business premises recording a large amount of electricity consumption. 

By law, your business must have a half-hourly meter if you have a maximum demand of 100kWh or greater in any 30-minute period during the day. These meters are great for managing business electricity and gas ensuring that energy suppliers are not overcharging you based on estimated billing.

What is a micro business & am I classed as one?

It may be the first time you're hearing the term 'micro business'. In fact, most SMEs fall into this category in the eyes of business energy suppliers without realising. There's a few benefits to being classed as a micro business; but as with anything it does have its drawbacks. 

You'll be classed as a micro business by energy suppliers if you fit into one of the following categories: 

you employ less than 10 employees and have an annual turnover no greater than €2 million; or 
use less than 100,000 kWh of electricity per year; or 
use less than 293,000 kWh of gas per year. 
Still not sure about switching your business electricity supply?
Join over 400,000 happy customers who saved on their business electricity bills