Business Utilities Made Simple In Just A Few Clicks
Compare your business utilities at a time that best suits your busy schedule, and join over 400k happy customers who are saving money on energy, water and connectivity.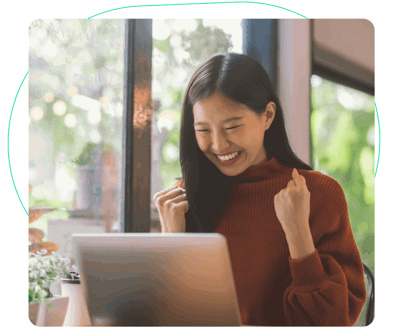 Your One-Stop-Shop For Business Utility Savings
COMPARE

Compare business energy, water or connectivity 

CHOOSE

Online or by phone, it's up to you

SAVE

We've saved UK businesses over £100m
Saving UK businesses millions every year
When it comes to finding the most competitive deal on your gas and electricity tariffs, make sure your journey starts here with Love Energy Savings.
We're the UK's leading energy comparison experts for gas and electricy for households and businesses alike because we make the entire process quick, simple and stress-free.
With just a few details from you, we can give you instant access to an incredible range of energy suppliers and tariffs, so you can easily compare energy plans in seconds. What's more, when you've found the perfect one for your business or household, you can complete the switch entirely online - easy!
And when you're part of our family, you'll unlock a host of other exclusive, money-saving services that you'll LOVE.
Rely on our expertise to save your business money
A one-stop online shop for all your business utilities
Click, choose, done, when it suit you, 24/7/365
We do all the hard work for you
We've saved businesses over £100 million
Over 400,000 happy customers
Rated Excellent on Trustpilot
Domestic gas and electricity comparison services
Whether you're looking to save money on a dual fuel tariff, gas bill or home electricity, we can help. On average, our domestic energy customers save £177.88 when they switch, get a quote today.
Who Are Love Energy Savings? 
Love Energy Savings are a multi-award-winning business utilities retailer. Our powerful comparison engines are designed to find great deals on a range of products, including energy, business water, broadband, VoIP, leased lines and business calls and lines. 
Saving customers money has been the mission since its launch in 2007. 
Love Energy Savings has helped hundreds of thousands of customers switch to cheaper deals, but don't just take our word for it - we are rated 'Excellent' on Trustpilot based on over 16,000 reviews. 
Why Should I Compare My Utilities? 
With rising prices across the board, it has never been more important to compare all utilities regularly. By comparing suppliers using our innovative engine, you will be researching some of the best deals from a range of trusted suppliers. 
Taking all the leg work out of researching individual prices, you can compare and switch all online with little time and effort.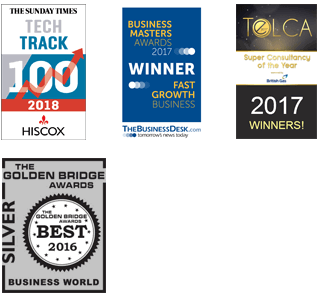 Discover Incredible Deals From Leading Suppliers
We've established strong relationships with a large range of energy suppliers, including the 'Big Six' and many other independent providers.
This ensures we can give our customers instant access to market-leading energy comparisons and competitive deals in seconds.
Because of these relationships, we've helped our customers enjoy incredible savings.
We've completed over 358,105 switches*

We've helped customers save over £100 million*

On average, a typical customer saving is £1,401**
*358,105 customers switched and £100 million saved as of April 2021. **Love Energy Savings has saved customers on average £1,401 on each switch. This data was collected between 01.09.2021 and 28.02.2022. The average SME electricity bill is £2,400pa (consumption below 50,000kWh).
Savings made simple
We know how busy you are, so we've made it as easy as possible for you to find better deals on your business and household bills.
Follow our simple 3 step guide to get started.
Step 1

Request a quote

Whether you want to save money on business energy or any of our other services, all you have to do is request a quote online to get started. We'll help you find incredible deals for your businesses quickly and easily.

Step 2

Choose the right deal

Once you know what options are available to you, simply choose the one that's right for your business. You'll be appointed a dedicated Account Manager who will take care of all the arrangements.

Step 3

Enjoy fantastic savings

Once you've switched to a cheaper deal, you can sit back, relax and enjoy the savings. We'll also let you know when your renewal date is due, so you can always make sure you're on the most competitive deal.
See how much you could save on your energy bills...

Energy comparison tips
Don't assume that you have to switch energy suppliers to get a great deal. Over 55% of Love Energy Saving customers stay with the same supplier and still save money!

Did you know that you can look for a new quote up to 6 months before your contract ends? This means you can get prepared and find a great deal in plenty of time.

If you have a copy of your most recent bill to hand, we'll be able to provide an accurate quote and tell you exactly how much you could save.
Energy saving FAQs
What if I don't have a copy of my most recent energy bill?

We will still be able to give energy quotes providing you can give us an estimate of your monthly bill and tell us who your current provider is. Having a copy of your bill just means that we can provide more accurate quotes. If you would rather wait to know your exact monthly amount, you could have a look at your bank statement, contact your energy provider for a copy of your bill, or if you have an online account, log in to download a recent copy.

Who is the best energy provider?

The energy market was once dominated by what's commonly referred to as the 'big six' energy providers: British Gas, npower, Scottish Power, EDF, E-On and SSE. However, with the rise in independent providers, consumers now have more options to choose from. Here at Love Energy Savings, we work with dozens of energy suppliers to give our customers access to the most comprehensive range of energy comparison deals.

Who is the cheapest energy provider?

Finding the cheapest energy provider depends on several factors, including your location and how much you currently pay for gas and electric. The best way to find the cheapest energy deal is to compare energy suppliers. Our comparison engine can give you access to a huge range of deals from a number of suppliers — including the 'Big Six' and independent energy providers — so that you can choose the right deal for your needs and your budget.

How do I reduce energy consumption?

While finding a cheaper energy deal is a great way to cut bills, you can make small changes to your behaviour to easily reduce your energy consumption. Our energy guides are full of helpful advice on how you can cut down and do your part for the environment.

How do I change my energy provider?

If you are on a fixed rate tariff, you will normally be locked into that contract for an agreed length of time. This could be up to 5 years. When your contract is due to end, you can start looking for a new deal 6 months before you need to switch. If you're unsure what your contract length is, you can check with your energy provider.

If you are on a variable rate tariff, you can normally switch to a different tariff or provider once you have given your current provider 30 days' notice.

You can find out what deals are available to you by using our comparison engine. With it, you can compare deals on both business and home energy tariffs.

How long does it take to switch energy supplier?

The switching process will depend on when your contract date with your current provider ends. Here at Love Energy Savings, we take care of all the details, including negotiations between suppliers. We'll keep you updated throughout the processes, but you can also keep an eye on the progress via our Track my Switch Tool.

Can I switch to a green energy supplier?

Yes, you can! At Love Energy Savings, we work with a number of trusted brands that can supply 100% renewable energy — at no extra cost to you. You can check out our full suppliers list to see who we work with.