Why Use A Business Energy Broker? | Your Complete Guide To Business Energy Brokers
Business energy brokers are convenient for businesses that do not have time to compare energy deals with suppliers. Being comfortable with the business energy broker you're using is important, and you should know that some only work with one supplier and others have commercial partnerships with a range of providers.
If you're planning on comparing business energy prices without using a broker, you will need to submit separate quote requests to each supplier for both business gas and business electricity to make sure you're getting competitive rates.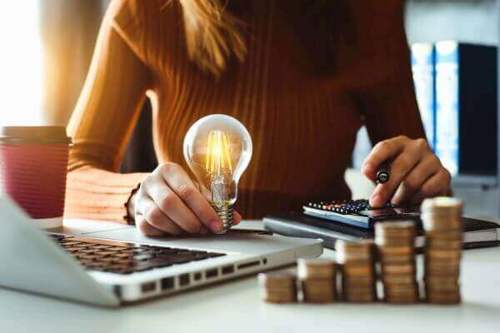 What Is a Business Energy Broker?
Energy brokers work with selected suppliers to compare prices across a range of tariffs to help their customers find a great deal. Some brokers only work with a couple of suppliers, whilst others work with a wider range of providers. For example, when comparing prices with us, we'll show you deals from a wide range of trusted suppliers. We also have secured some exclusive deals for our customers that would not be available direct. You should check with the broker which suppliers are included in your comparison.
A business energy broker can be helpful in more advanced situations when it comes to sourcing a new energy meter or re-negotiating a deal with your current supplier if the broker has a working relationship with them. Not all brokers offer these extra services, so you must work with one that can deliver all your energy needs.
Why Use a Business Energy Broker?
If we exclude the obvious time-saving and money-saving of using an energy broker, there are many more benefits to using a broker. We can't speak for every business energy broker in the UK, but here are some of the things we offer our customers and make us stand out from the crowd:
A panel of trusted energy suppliers - some brokers only work with a single supplier, or a select few so it can be difficult to judge if you're seeing a competitive price. We work with a wide selection of providers that can offer our customers competitive prices and some exclusive deals. This includes a variety of the UK's largest suppliers and some smaller independent providers.
FREE new meter installation - we can offer new meter installation, and in most cases, we can even offer this for free when you switch business energy contracts with us.
Someone on your side - If you would rather stick with your current supplier, who are we to break up a partnership? If we have a commercial partnership with your current supplier, we'll help negotiate competitive rates so you can continue to be business as usual.
Switch multiple business utilities - We've become pretty good at helping our customers save money; so we have built an advanced comparison engine that allows you to compare electricity, gas, water rates, business telecoms, broadband and much more. We're here to help keep your business bills under control.
A gentle reminder when your contract is ending - we'll be in touch again when your contract is coming to an end so you do not automatically get placed on expensive out-of-contract rates.
Online switching - Our unique engine allows you to switch your business energy completely online any time of the day or night when it suits you. You will be able to track your switch online and we will endeavour to move you onto your new deal within 5 working days from approval.
How Much Do Business Energy Brokers Charge?
Energy brokers charge in different ways, some are more popular than others. Usually, there's a commission included in the cost of energy usage and this is normally built into the price you're quoted. In some cases, these commissions can range from 1% to 2% of the total cost of the energy contract. Some other brokers can charge an upfront lump sum. You should speak to the broker if you're unsure of any charges.
We will always disclose our commission amount before switching over your energy contracts and you will typically never notice as it is likely you're still getting a better deal than if you approached a supplier directly.
There are lots of benefits to using an energy broker that goes much further than saving money.
Should You Use a Commercial Energy Broker?
The Pros
Gain a better understanding of the market — Working closely with a business energy consultant will help you learn about your energy profile and provide tailored tariff quotes.
Stay on top of your contract — Your energy contract may not be at the top of your to-do list but to a commercial energy broker, it's their priority. Your consultant will let you know when your contract is coming to a close to help avoid rollover contracts, as well as assist you in deciding whether renewing or switching is your best option.
Save time — Whether you're a start-up or an established company, your time is valuable and is better served driving business than comparing energy prices. By working with a business energy broker, they'll do all the legwork for you, finding you competitive deals while you focus your attention where it needs to be.
Get a better bottom line — Brokers work closely with several suppliers, both high-profile and independent. Thanks to these working relationships, a broker can often haggle a better price on business energy rates than a regular customer.
Things To Consider
Not all brokers compare a large range of suppliers — You should look for a broker that compares a large panel of suppliers rather than one that works with one or two. If you're looking for something more specific than a cheaper rate — such as a clean fuel mix — you'll need to make sure your broker works with suppliers that can provide it.
You'll still need to make a decision — Working with a business energy broker means you're off the hook when it comes to comparing prices between suppliers. However, you'll still need to choose the broker you'd like to partner with. You'll need to do your research to make sure you're working with the right broker, so you can get competitive deals.
Business Energy Brokers FAQs
What Is a Business Energy Broker?

Business energy brokers help customers purchase energy from suppliers/wholesalers. By hiring the services of a broker, customers can secure more competitive deals than if they dealt with a supplier directly. Brokers will monitor an energy account and inform you when a contract is coming to an end — they'll then assist with the switching process.

How Many Energy Brokers Are There In The UK?

There are over 3,000 energy brokers and business energy consultants in the UK today, but few have the credentials to get you the deal you need.

If you're in need of a business energy broker, make sure you research all your options to ensure you're hiring the services of a reputable source.

Do You Need a Licence To Be An Energy Broker?

No. An energy broker will secure a deal for you and manage the relationship between customer and supplier. However, as they do not directly involve themselves in transporting or distributing energy, a broker does not need the same licences as a supplier.

That said, a reputable broker will adhere to a code of practice that ensures you get the best service possible. This means they'll be transparent about how they work and the suppliers that they work with.