Guide to business energy audits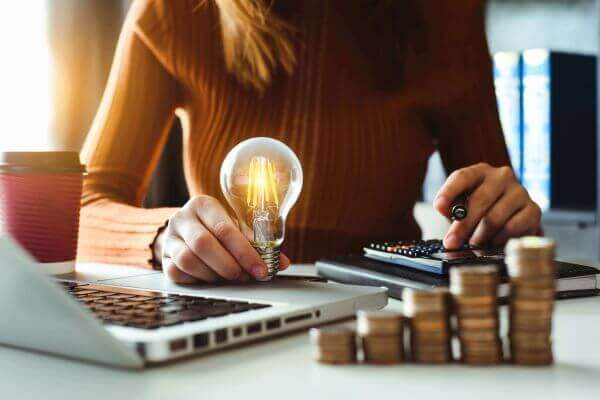 Business energy audits are the best way to become more efficient. No matter the size or type of business you run, you will rely on energy. But most businesses don't use energy as efficiently as they could.
Even those who have switched to the best value business energy deal could be losing money. This is typically down to a lack of energy efficiency.
The best way to increase your businesses energy efficiency is by carrying out an energy audit. We have put together this guide explain what is involved in a business energy audit.
What is a business energy audit?
A business energy audit assesses the energy needs and energy efficiency of your business.
An audit can assess everything that affects energy usage and efficiency. It looks at everything from the structure of your building to the equipment you use. This will give you an in-depth understanding of current energy usage. This will feed into a plan and identify areas where you can make energy savings.
Why should your business carry out an energy audit?
A business energy audit is a legal requirement for commercial enterprises with more than 250 employees. Even though SMEs are not legally required to carry out an energy audit, they can be incredibly beneficial.
Research by Green Alliance found that wasted energy across just 5 UK cities were costing businesses £60millon in energy bills.
Energy efficiency improvements do not need to be expensive. So, any business can take steps to become more energy efficient. Even something as simple as changing your lighting can be a great energy saving measure to reduce your expenditure.
A business energy audit can also have a huge upside towards environmental benefits. Something that most modern businesses are keen to get involved in.
The UK has set a target of reducing carbon emissions to net-zero by the year 2050. This has put pressure on organisations to reduce emissions where possible.
Taking steps to reduce your energy wastage will reflect positively on your business. It allows you to demonstrate your environmentally friendly credentials.
Types of business energy audits
There are several ways to carry out an energy audit. Businesses with more than 250 employees will be required to carry out an external audit. However, smaller businesses can carry out the energy audit themselves. This can be a cost-effective way to improve your energy management.
Private commercial energy audits are often carried out by your supplier or an external company.  This can involve an on-site visit or a simple consultation over the phone. The type of energy audit you carry out will often depend on how much time and money you have available.
On-site business energy audit
There are a wide range of energy auditors in the UK. They will provide your business with an on-site consultation, highlighting areas where you can make energy savings.
During an on-site energy audit, an expert will visit for a day to assess your commercial energy usage. They will provide advice on how you can reduce your consumption levels. They will also assess the equipment including air conditioning, heating systems, lighting, and any other appliances.
They will provide you with an action plan outlining your current usage and ways to reduce energy. You should receive details of how much any proposed changes will cost and the likely impact of the changes. This will help you make an informed decision on what action you would like to take.
Over the phone business energy audit
An expert will ask you a series of questions about your usage over the phone.
They will use this information to provide you with a plan on how you can improve your energy efficiency. The plan will contain a series of energy-saving tips and the costs involved.
An over the phone energy audit may be free to new customers when you switch commercial energy suppliers.
DIY business energy audit
Performing your own energy audit will give you the perfect opportunity to understand your company. Although it may not be as thorough as an external company, it can still help you improve your energy management.
Start by taking a quick tour of your premises. You should check for air leaks around doorways, identify the types of light bulbs you use, and look at the insulation. Take notes of every issue you have found so you can prioritise which ones need to be tackled first.
Although some improvements may be more time consuming you will be able to spot some 'quick wins'. These may be things such as turning lights and equipment off when not in use.
What is involved in a business energy assessment?
Most assessments of your business' energy usage can be broken down into three areas.
Assessing your current usage
The first step to completing an energy audit is finding out where energy is currently being used and lost.
This may show areas where energy usage can be reduced through changing habits. For example, if lighting or heating is left on in rooms with little use.
Planning improvements and costs
It's important to work out the costs involved for any changes and the potential savings of any work.  This will allow you to get an understanding of the pay-back time. This will help you prioritise projects offering the most immediate savings.
Implementing your findings
There's no one-size-fits-all solution to improving energy efficiency. It's safe to assume that most businesses will encounter similar issues when it comes to wasting energy.
Reducing energy waste and making your business greener doesn't always need to cost a fortune. We've provided some top tips for improving your business energy efficiency.
Tips for improving your energy efficiency
The right steps to improve your energy efficiency will often depend on your individual circumstances. This will be affected by things such as the size of your business and the type of business you run.
However, there are some common tips which can help all business reduce their energy use and save money.
Reducing energy waste and making your business greener doesn't always need to cost a fortune. Here, we've provided some top tips for improving your business energy efficiency.
Check your insulation
Insulation is the most effective and long-standing method to improve energy efficiency.  within any business premises.
Research by Which? found that savings of up to £215 a year can be made simply by fitting loft insulation in your premises. The initial cost of installation can be recouped within two years.
Install energy-efficient lightbulbs
This is one of the quickest ways to make a simple energy change and can reduce lighting costs by up to 90%. There are two main varieties of energy-efficient light bulbs on the market. Compact Fluorescent Lamps (CFLs) and the more popular choice, Light Emitting Diodes (LEDs).
CFLs are widely used in the home, thanks to their cost-effective qualities. However, for commercial and business use, LEDs are the way to go. They are more expensive but will save you more money in the long run, making them perfect for business use.
Use appliances wisely
Every year businesses fork out millions of pounds running electrical appliances.
Reducing your printer usage can have a real impact on making an office greener. Not only will you cut down on energy usage, but you can also reduce the amount of paper you use.
We don't expect you and your employees to never use the printer; that just wouldn't be practical. But there are little changes you can make. Request that your bank, suppliers, customers etc. send all documents online. This improves productivity and considerably cuts down your paper usage.
Making sure desktop computers and laptops are turned off overnight will cut down on energy consumption. Leaving desktop computers on overnight during the week could cost more than £5,000 a year in wasted energy.
Provide training for staff
To really get your staff on board, provide them with some green energy training. There are many workshop providers that will come to your premises and educate your workers. To cut costs on this, there are plenty of resources online to run the session internally. 
It could transform the way in which your employees look at your business. 
Switch to a green energy tariff
If you would like to become a more responsible business, consider switching to a green business energy tariff.
These tariffs offer 100% renewable business electricity and up to 100% renewable business gas. Where it isn't possible to provide 100% renewable gas, the shortfall will be made up for through carbon offsetting.
Carbon offsetting involves investing in green energy projects. This could be things like environmental research or the planting of trees. There has been a rapid growth in the green energy tariffs available to both businesses and homeowners.
We can help your business find the best possible green energy deals which match the needs of your business.
You can find out how much you can save when switching by completing our online energy comparison tool.
10k+ reviews

Almost 1/4 million
switches so far...

Saving UK businesses
over £83m

Exclusive online
prices
See how much you could save on your business energy in 60 seconds!