Commercial Energy Meters Installation 
We work with dozens of UK suppliers and meter operators to get your commercial meter installation completed quickly and efficiently on your new property. Better still, we obtain the best prices for you in the process.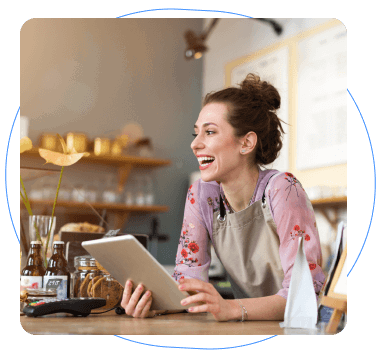 Energy Meters Installation Process
Choose a gas or electric meter

We'll find the best meter type for you

Tell us your requirements

Whether you simply need a meter or extensive site works

Get a meter installation date

We'll guide you through the whole process
Request A New Energy Meter Today
Commercial meter installation is easy with Love Energy Savings. All we need is your address and a few details about your business. Our expert team will be in touch to discuss your new energy meters.
Whether your business is operating from an office, store or factory, selecting the right commercial energy meter can help you save large amounts of money on your bills.
With our gas and electric meter installation services, you'll benefit from:
Free energy meter connection when you switch with us
Dedicated account managers to process the installation arrangements
Installations completed in as little as 2 weeks
A full selection of commercial electric and gas meters
Do I need a new business electricity and gas connection?
If you are moving into new premises where the previous occupiers operated in different industries, or a different times, you may benefit from a new commercial gas meter installation based on your own business's usage. 
In some cases, the old gas and electric smart meter may be an old outdated model that is no longer compatible when you switch suppliers. 
Auditing your energy usage will help you understand where your business may be wasting energy. This process will help you reduce your electricity bills and help fuel your Corporate Social Responsibility (CSR) efforts by reducing your carbon footprint. 
Without regular meter readings, your energy supplier will base your usage on estimates, so it is in your best interest to move forward with a business electricity meter installation as soon as possible. Without these readings, you're likely to be overcharged, and it can be very time-consuming to claim money back from the supplier. 
If your premises aren't already fitted with a supply line, you should have your new gas or electric meter installed at least one month before your electricity or gas connection is due to be completed.
Meters take up to around two weeks to install. It can take as long as three months to have a new line installed if there isn't one already in place.
The Energy Meter Installation Process
1. Request a new gas or electric meter

To get started, simply provide a few details about your business along with your contact details. A member of our connections team will be in touch with you as soon as possible.

2. We'll discuss your requirements

Our expert connections team will be in touch to discuss your exact requirements. Our team can provide advice on the right meter type for your commercial energy usage.

We'll also be available to advise your business on any necessary site works. If you're installing a brand-new connection, you will require a quote from the Distribution Network Operator (DNO) and gas DNO. Our dedicated team can help your business arrange this.

3. We'll take care of your new meter installation

We'll arrange your new meter installation and provide advice on the timescales involved. With Love Energy Savings, your meter installation can be completed in as little as 2 weeks.

Meter installs for higher energy consumption businesses can be more complex and may take longer. Your account manager will be on hand to keep you up to date on the progress of your meter installation.
What type of energy meters do I need?
There's no single gas and electric meter for everyone. The best meter installations for your new premises will depend on factors like the size of the company and its operating hours.
Your chosen supplier will provide you with one of the following meter types based on your usage requirements.
Standard Meters
Businesses with a standard, single-rate gas or electric meter will have their usage charged at a flat rate. This is likely the option for businesses using most of their energy in peak hours. 
This isn't the most ideal method of commercial electricity monitoring as you will have to submit manual readings. 
Economy 7 Meter (Multi-Rate Meter) 
As the name suggests, a multi-rate energy meter charges different rates at different times of the day. You will pay one rate during peak hours and a cheaper rate during off-peak hours. These are also sometimes known as two-rate meters.
The most common type is an economy 7 meter. Economy 7 meters offer a cheaper rate during a 7-hour window. Businesses can also choose a three-rate meter. This offers you a day rate, an evening and weekend rate, and a night rate. 
Multi-rate meters are often installed for businesses using most of their energy outside of peak times.
Smart Energy Meter
Smart energy meters are designed to take much more accurate gas and electricity readings. 
A smart meter monitor sends readings to your supplier automatically, removing the need for estimated billing. This means you'll only pay for the energy you're using.
A gas and electric smart meter can be a great option for small businesses that don't meet the criteria for a half-hourly meter. Commercial smart meters will still offer you the benefits of automatic meter readings to help you manage your energy usage and costs.
The accurate and regular readings of a smart meter can also be beneficial when you carry out a business energy audit. The up-to-date and accurate readings will allow you to easily identify how much energy you're using and when you are consuming most of your gas and electricity.
Commercial smart meters are often free to install, as the setup costs are covered by your energy supplier.
Half-Hourly Meters
Half-hourly meters are required for businesses using at least 100,000 kWh of electricity each year. If your business uses more than 70,000 kWh of electricity a year, you can choose to install a half-hourly meter.
Half-hourly meters provide the most accurate billing available by submitting automatic meter readings to your supplier every half hour. They can also provide in-depth consumption data for businesses seeking to analyse and reduce their energy usage.
Business Energy Meter FAQs
What information do I need to arrange a business meter install?

To install a new commercial energy meter, you will need your MPAN and MPRN. If you don't have a connection at your premises, you will need to contact your DNO and gas DNO. The DNO will create the energy connection and provide you with your MPAN and MPRN.

The team at Love Energy Savings can provide advice on arranging a new connection at your premises.

What does MPAN and MPRN mean?

MPAN stands for Meter Point Administration Number. It is the unique number given to your electricity meter. This number will be used by energy suppliers to determine your electricity rates.

MPRN stands for Meter Point Reference Number. This is the unique number for the gas meter at your premises. 

You can find more information on MPAN and MPRN here.

Do I need a Meter Operator (MOP) and Data Collector (DC)?

If you have a half-hourly electricity meter, it is a legal requirement to appoint a meter operator and data collector. Your MOP contract will cover meter maintenance, fault fixing, and the essential telecommunication infrastructure required to provide your chosen supplier with your consumption data.

At Love Energy Savings, we can appoint your MOP for you. We work with one of the UK's largest energy data management providers to find you an MOP contract at a cost much lower than your current supplier.

What if my business has multiple sites?

Businesses with more than one site will often have multiple meters with different contracts and varying contract end dates. This can make it difficult to keep on top of your business energy bills.

Switching to a multi-site energy deal could save your business time and money. Your energy rates and renewal dates will be consolidated into one plan. You can also benefit from greater negotiating power, potentially giving you access to cheaper energy deals.

If you have more than one site, let one of our connection experts know when requesting your new meter. They can provide advice on whether you could switch to a multi-site energy deal.