Is There a Good or Bad Time to Switch Energy Supplier?
At Love Energy Savings, we often speak to people who are worried that switching their energy supplier will be a long and complex process.
From knowing when to switch, choosing the best supplier and getting on the right tariff for you, there can be a lot to consider.
So, we've put together a guide to switching energy suppliers to help you make sense of the process.
When Should I Switch My Gas and Electricity Supplier?
The first step to cheap energy bills is knowing when it's the right time to change energy supplier. If you're currently locked into an energy contract, it is important to know when your electricity or gas tariff will end.
Many fixed tariffs will include an exit fee for switching early, meaning it may be beneficial to wait for your tariff end date before switching.
You should find your tariff end date on your most recent energy bill in the section dedicated to your key information.
If you can't find an energy bill, you can call your energy provider and they will be able to give you your end date over the phone.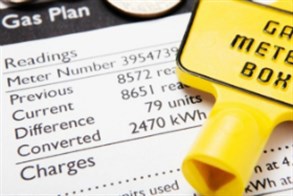 Whether you're looking at business or home electricity tariffs, suppliers tend to put their prices up in the winter, and often introduce deals in spring and summer.
This means it is often best to commit to a fixed-term contract before autumn. That will guarantee you cheaper prices in the winter when many businesses use more energy for heating and lighting.
To ensure you are always on the best deal, you should compare every six months as new tariffs and deals pop up all the time.
Once you have switched with Love Energy Savings, your dedicated energy account manager will let you know if a cheaper deal becomes available, but you can always put your details into our no-obligation business energy comparison engine for real time results.
I've Never Switched My Supplier Before…
You are not alone, but this is a big mistake. If you have never switched your commercial gas and business electricity supplier, then the chances are extremely high that you have been rolled over to a standard rate energy tariff and you will be paying well over the odds for your power.
In fact, the latest State of the Energy Market report by regulator Ofgem suggested that customers currently on a standard variable tariff could save £260 by switching.
If you're on a default or standard variable tariff, now is the ideal time switch. Not only will you have no exit fee to pay, but you can also make significant savings on your energy bills.
Love Energy Savings can guarantee that we can find you a cheaper offer than a standard rate contract and by switching you will immediately reduce your overheads and increase your profit.
Our team will find you the cheapest energy rates given your usage and location and will take care of the whole switching process for you.
What Should I Do When A Supplier Increases Their Rates?
There is no greater motivation to switch your business energy than to receive notice from your energy supplier that they will increases their prices.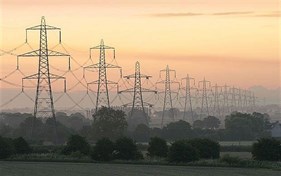 A hike by one provider often has a domino effect so it is the perfect time to agree a fixed-term contract with the cheapest energy supplier before they all raise their prices.
Every energy supplier offers multiple tariffs and contracts designed for different usage and available in different locations across the UK so the easiest way to guarantee you get the best value prices and consider every supplier is to use our quick business energy comparison tool.
Will I be charged to switch energy supplier?
In most cases, customers will be charged for leaving their energy contract early. However, if your energy contract is coming to end, you will be able to switch free of charge during your renewal window.
You should be able to find details of any exit fees in your energy contract. Even if you are required to pay an exit fee, it may still be worthwhile switching energy suppliers.
With Love Energy Savings, you can quickly compare business energy suppliers to discover whether you could make savings factoring in any exit fee payable.
How to switch with Love Energy Savings
At Love Energy Savings, we've worked hard to make the process of switching your energy supplier as simple and hassle-free as possible.
Here's how you can switch energy supplier with Love Energy Savings:
1. Complete our free home energy comparison tool
All we need to know is your address, your supplier, the tariff you are on and your usage. If you don't know your exact usage there's no need to worry, our tool will estimate this for you.
2. Select the tariff you want to switch to
In just minutes you can see which suppliers and tariffs will save you the most money. You can then select the tariff you'd like to switch to.
3. We let your old supplier know what is happening
We will send you an email detailing the energy transfer you've arranged and contact your old supplier to let them know what is happening – so no awkward phone calls to cancel your old tariff!
4. Your new supplier will send you a welcome pack
Your new supplier will then send you a welcome pack which should arrive in 2 days but can sometimes take a few weeks.
5. You provide your meter readings
The only thing left for you to do is to provide your meter readings to ensure your usage can be monitored effectively from the start of your new energy contract.
Don't Hang About…
Perhaps the best advice we can give on when you should switch energy supplier is not to delay the decision. The sooner you switch the sooner you start saving money on your business energy bills.
At Love Energy Savings, we've developed strong relationships with the widest possible range of suppliers to allow you to find the very best deal when switching your energy provider.
We've worked hard to ensure the process of switching is as simple and hassle free possible. When you switch with Love Energy Savings, we take care of contacting your new supplier and letting your old supplier know you are switching.
We'll even get in touch with you towards your renewal date to check if there are any better deals out there for you so you can keep saving.
You can start the process of switching your energy supplier in just a few minutes by using our free energy comparison tool.
10k+ reviews

Almost 1/4 million
switches so far...

Saving UK businesses
over £83m

Exclusive online
prices
See how much you could save on your business energy in 60 seconds!