| Breaking News
Guide to Ethernet Over First Mile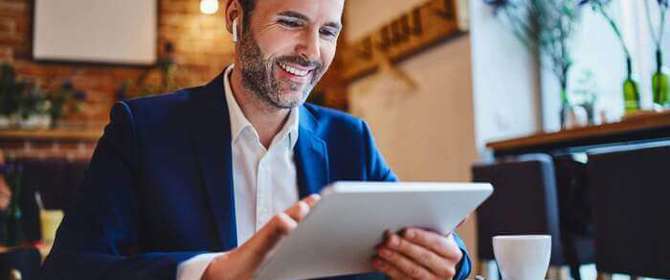 If your business is heavily reliant on the internet for everyday operations and business-critical applications, you may be considering a dedicated leased line as a business broadband option.
As you're doing your research, you may have heard the term 'ethernet over the first mile'. In simple terms, ethernet over the first mile is a low-cost leased line technology that allows for huge connectivity and huge savings.
In this article, we outline everything you need to know about ethernet the first mile so that you can understand whether it could be right for your business.
What Is Business Ethernet? 
Business Ethernet is the most common type of connectivity used today. It allows businesses to avoid sharing connections with other users and therefore stops them from experiencing slower download speeds and other issues that come along with it. 
These dedicated leased lines are rented by the internet service provider (ISP) directly to a business and run through connections directly to the premise. There are a few different types of leased lines available - full-fibre, ethernet in the first mile (also sometimes known as ethernet broadband) and Ethernet over FTTC. All of these come with varying degrees of reliability and varying costs as they are all made with different combinations of materials and operate in slightly different ways.  
What Is Ethernet Over First Mile? 
Ethernet in the first mile is delivered using multiple standard copper telephone lines in bundles of either 2 or 4. These will run 10Mb and 20Mb respectively, depending on the length of the copper. An on-site box combines these two into a single ethernet service that delivers consistent bandwidth and symmetrical upload and download speeds. 
What this means in practical terms is the ease of use with cloud solutions such as Office365 and no stress about large data transfers. Read on to discover more of the benefits of ethernet first mile.
Benefits Of Ethernet First Mile:
Ethernet's first mile is estimated to be almost twice as quick as bringing fibre into business premises. There's no need for concerns about file uploads, downloads, conference calls or anything similar. 
Being unshared, it offers high levels of security and resilience. The box handles line failures to maintain uptime.
It supports reliable VPN and VoIP services.
Generally, Ethernet in the first mile is cheaper than fibre. It is one of the most inexpensive ethernet options.
Ethernet first mile is widely available across the UK and can be installed in just 45 days
To find the right ethernet first-mile deal or to compare business broadband solutions, click the link.