| Breaking News
How To Switch Home Broadband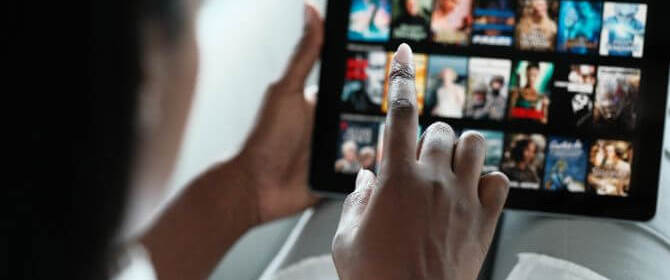 According to Ofcom, many homeowners remain on out of contract broadband deals. This means that many face expensive bills as a result.
If you haven't upgraded your broadband package in a while, comparing broadband prices could help you find a more suitable and cost-effective offer.
Compare deals with us today to find the best offers on the market.
Why should you switch broadband providers?
There are many benefits of switching broadband providers and getting a new deal. One of the main advantages is the opportunity to get a better offer at a lower price. In most cases, many households switch broadband because of poor customer service and speeds.
With a new broadband package, you could benefit from faster internet speeds and save money. We can provide you with access to some of the cheapest broadband deals on the market, whether it's for your home or business broadband.
How long does it take to switch broadband providers?
Timescales can vary when switching broadband contracts. It typically takes between two to six weeks in total. The timescale will depend on the complexity of the switch, with simple changeovers taking less time to complete. An easy contract changeover can take less than a week.
To speed up the process, you should ensure that you provide your old and new suppliers with all the information they need.
When is the best time to get a new broadband deal?
The best time to switch broadband providers is when your current contract comes to an end. Choosing to terminate your contract any earlier can lead to you being charged an early exit fee.
However, if your provider increases your broadband prices during your contract term, or if your internet speeds are significantly lower than originally agreed, these can be grounds for early termination, so you may be pardoned from paying an exit fee. In this case, you're usually required to give your provider suitable notice (usually 30 days) for the termination of your contract.
Contact us today for more advice on this.
How to switch broadband providers
When you switch your broadband with us, the process typically goes as follows:
Step 1: Compare broadband prices
Using our quick and easy comparison tool, you can find the best broadband deals available on the market. Simply provide your postcode, contact details and some brief information regarding your broadband requirements and in just a few moments, you'll be provided with a free quote listing a variety of suitable options.
Step 2: Select a suitable deal
Once you've received your quote, simply select the broadband package best suited to your needs. From there, we'll take the reins on your switch and ensure that everything goes ahead smoothly. Our advisors will be on hand to answer any questions and we'll keep you updated every step of the way.
Step 3: Notification of Transfer
Once your registration with your new provider has been completed, they should send you a Notification of Transfer to confirm your switch. This will inform you of when your new broadband is likely to be activated. It will also explain that you have around 10 days to cancel the switch.
Your previous provider will also contact you during this time to alert you of any outstanding fees or any further terms for ending your contract. For example, you may be required to return your old router or TV box.
Step 4: Activation of your new broadband
On the date of your broadband activation, you may experience some disruption to your internet connection. But not to worry, this doesn't usually last long. An engineer may need to visit your home to conduct any necessary installation work. You'll be able to arrange a suitable date and time for this appointment with your new provider.
FAQs
Do I have to pay to switch broadband providers?

When you compare broadband prices and switch providers with Love Energy Savings you won't be charged. Our service is completely free.

If you choose to switch broadband providers before your contract ends, you may be charged an early exit fee by your current provider. We recommend getting in touch with your provider to find out whether you're likely to be charged. You should then factor this into any savings you're likely to make from switching. We can advise you on this.

Will I have to get a new phone number if I switch?

There's no need to worry about having to get a new landline number when you switch broadband providers. Most providers allow you to transfer over your number to your new contract.

Will there be any disruption to my broadband during the switch?

Your new supplier will aim to cause minimal disruption to your internet connection during your switch. Line transfers between Openreach network providers such as TalkTalk and EE can cause a short period of disruption.

You should also bear in mind that technical issues can arise. So, if internet connection is essential, we recommend having a backup plan such as mobile broadband or an internet dongle.

If you are switching between different networks, for instance Openreach to Virgin Media, these run on separate lines and can therefore be used side by side. So, it may be beneficial for you to keep your old service running a few days past your new broadband's activation date to ensure that you have access to the internet throughout your switch.

Will an engineer have to visit my home?

Your new supplier may send an engineer out to your home to set up a new line or install new equipment for your broadband. If this isn't required, your broadband set up could be as simple as connecting a new WiFi router.

Is it possible to switch providers if I have bundled TV and/or mobile services with my broadband?

Yes. It is usually possible for you to switch broadband providers even if you have a packaged deal with your current supplier. However, you may lose access to certain discounts and extras, and the price of the other services may increase.

Our experts can advise you on the best deal for your needs and make you aware of any new discounts that may be available to you with a new deal. Get in touch with us today.