| Breaking News
Leased lines: the business guide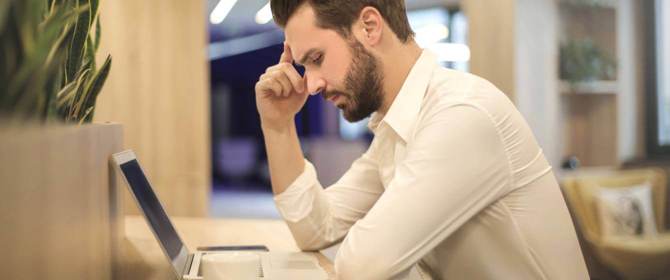 Connectivity is now mission-critical to almost every business. A strong internet connection can be the difference between profit and loss for many businesses, as downtime for many means potential loss of sales.
We've put together this guide to help businesses determine the best route to internet access for their business.
What is a leased line?
A leased line is a dedicated internet connection with a fixed-bandwidth connection. They are particularly great for businesses using lots of data and require a high-quality internet connection with guaranteed upload and download speed.
Businesses technically 'lease' the connection via the Internet Service Provider, more commonly known as the ISP. This is fed directly to the business rather than passing through the exchange. This results in a faster and more reliable connection.
How do leased lines work?
A leased line uses the same equipment as fibre optic broadband. The data travels at the speed of light. The difference between fibre broadband and leased lines connection is that it bypasses the exchange so it does not share an ISP with any other homes or businesses.
How much does a leased line cost?
This largely depends on the location of your business and the upload and download speed you require. A leased line can cost anywhere between £190 to £1000 plus per month. It can get much more expensive depending on the level of network access, for example, if you need installation in a more rural area. All costs will be communicated when you request a quote. They will typically outline the expected download speed once they have completed a site survey.
Installation is usually free if you sign-up for a multi-year deal. You may have to pay for installation if you only want to sign up for a 12-month deal.
Is my business eligible for a leased line?
Any business/ or even residence located in the UK is able to invest in leased lines. It can just cost more in certain parts of the UK. Businesses located in city centres will typically have access to cheaper leased lines due to infrastructure.
Typically businesses with more than 10-15 employees will see huge benefits from a leased line connection. However, with the increase in home working over the last couple of years, many are installing a leased line connection directly into their home.
How long does it take to install a leased line?
The answer is closer to how long is a piece of string. Leased line installation varies on local infrastructure and location. A site survey will need to be conducted to provide accurate timelines and details of upload and download speeds.
If some construction work is involved it may take longer. For example, some installations will require roads to be dug up. This means requests may need to be submitted to the local council. In rare cases like this, it could take months.
However, a typical installation with minimal friction will take anywhere from 1 to 2 months.
Are leased lines more secure?
A leased line is more secure in several ways.
Many businesses considering a leased line are usually asked the question "how much money would your business miss out on if lost internet access for several days?" This can be a reality if there's an accident where the exchange is damaged. Standard business broadband operates above ground in the 'green boxes' at the end of various streets. This means it's more susceptible to loss of internet should an accident occur.
As leased lines are installed directly to your business underground, there's much higher security.
In terms of cyber security protection, there's some degree of additional security. This means that virtually all attacks on a leased line are specifically targeted and physical access carries much more risk. While this will keep out casual attackers, one should still be concerned about the possibility of a skilled and motivated attacker who may target a specific leased line for a specific reason. So added security is recommended and advised.
Advantages and disadvantages of leased lines
Leased lines may be attractive for businesses purely based on speed. However, there are many more advantages to having a leased line. As all business phone connections will need to use the VoIP system by 2025, leased lines allow this system to operate much more smoothly.
With guaranteed connection speed, your internet access will not be slowed down during peak hours. These upload and download speeds are supported in a service-level agreement.
Leased lines also come with added service deals should your internet access go down at any point. This means any fault is fixed within hours, and not days. With an account manager just a phone call away, they will work rapidly to keep your connection up and running.
Disadvantages
The main disadvantage for many is the cost. Leased lines are much more expensive than shared super-fast business broadband. However, a leased line is a more premium service aimed at businesses running mission-critical applications. For example, any business that does not want to lose thousands of pounds should have internet access slow or go down for more than a couple of hours.
Where do I find the best leased lines deals?
We've partnered with communication and leased line specialist Daisy Communications to offer our customers great leased line deals. We understand how important connection and speed is to the successful operation of a modern business, so we offer both Ethernet First Mile and Ethernet over FTTC connections alongside a fully leased line service.
For unlimited, symmetrical networking solutions with great 24/7 support, get in touch for a quote. Our highly secure, fast and reliable Ethernet services are dedicated to keeping your business online and secure. We have great cost-effective solutions for any type of business. We can also connect multi-site businesses to ensure everyone has fast reliable access to central resources.
FAQs
How fast is a leased line connection?
A Leased line connection starts from 10Mbps and can scale up alongside your business to 10 Gbps.
What is Ethernet First Mile?
Ethernet First Mile is a dedicated connection that uses multiple copper wires instead of fibre. Businesses who do not have access to full leased line Ethernet may choose this before scaling up to a full dedicated fibre connection.
What is Ethernet over FTTC connections?
EoFTTC uses the existing copper wires. These could have been used to carry fibre broadband to the green street cabinet to connect your business. We will then place a dedicated Ethernet on top of this to transform your business connection into a high-speed hybrid solution.
It's the perfect solution for businesses wanting to see what leased line connectivity has to offer.