| Breaking News
VAT on Business Water Bills Explained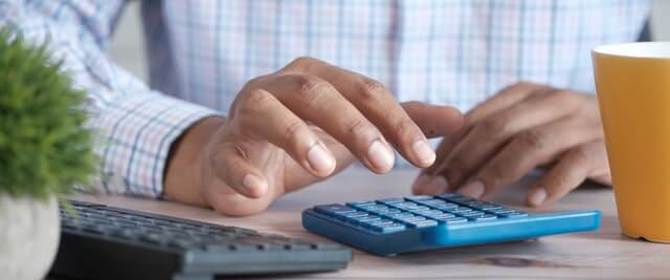 In the world of business management, VAT looms large. It is an often overlooked yet essential part of managing your business affairs. We are here to tell you that VAT does not have to be overwhelming. 
There is a simple way for business owners all over the UK to check whether they need to pay water VAT. In this article, we explain what VAT is and outline the type of industries that are legally required to pay business water VAT.
What Is VAT? 
The term VAT is an acronym for value-added tax. Taxes are compulsory financial charges that governments impose on business services. Taxes allow the government to fund spending on public amenities and programmes. Failing to pay taxes is called tax evasion, a criminal offence that can lead to fines and even prison sentences. 
Businesses in the UK must add VAT to their services and goods. The standard VAT rate is 20%. The amount of VAT depends on individual circumstances and the types of services. Some businesses do not have to impose VAT on their services at all. 
Is There a VAT on Business Water Bills?
Some businesses in the UK have to pay water VAT. You can find out whether or not you need to pay business water VAT from your Standard Industry Classification (SIC) code. If your business falls under one of the first five divisions set out by the UK Standard Industrial Classification of Economic Activities of 1980, you will have to pay for business water VAT.
Division 1 - Energy and water supply industries
Division 2 - Extraction of minerals and ores other than fuels; manufacture of metals, mineral products and chemicals
Division 3 - Metal goods, engineering and vehicles industries
Division 4 -Other manufacturing industries
Division 5 - Construction 
Most businesses that pay VAT on water bills are part of the following industries.
Textiles
Mining
Manufacturing
Engineering
Utilities
Chemicals
Construction
Which Businesses Do Not Pay Water VAT?
Organisations that fall under the following divisions do not have to pay VAT on business water bills. 
Division 0 - Agriculture, forestry, and fishing
Division 6 - Distribution, hotels, catering, and repairs
Division 7 - Transport and communication 
Division 8 - Banking, finance, insurance, business services, and leasing
Division 9 - Other services such as education and public services
Division 000 - Diplomatic representation and international organisation 
What Is a SIC Code?
Government bodies use SIC codes to categorise the purpose, services, and activities of registered companies in the UK. You can find your SIC code in the government document linked above. 
There are nine divisions in total ranging from metal goods to catering and repairs. Under the first division, there are eight subdivisions that include everything from mineral oil processing to public gas supply. If your division is energy and water supply industries, and your subdivision is mineral oil processing, your code is 140. 
The subdivision numbers do not increase equally, so it is important to double-check the code list. 
Some companies have lots of different locations and complex activities. This is where the different divisions come in. Businesses can choose up to four different divisions on their documents. Most water suppliers only need one division for your business water bills.
How Is Business Water VAT Calculated?
The government decides how much VAT to impose on business water bills. Any business that falls under the correct divisions will pay 20% VAT on their water usage. 
Are There Any Discounts on Business Water VAT? 
The government does not offer businesses that meet the above criteria discounts on business water bills. If your company falls under one of the first five divisions, you will have to pay 20% VAT to your water supplier. 
How Much Is VAT?
The standard rate for business water VAT is 20%. This standard applies to all industrial businesses that fall under the first five divisions listed above. 
Am I Being Overcharged for Business Water VAT? 
You might pay more on your business water bills than necessary. If your supplier has the wrong SIC code for your business, your bill will be higher. You can avoid this problem by checking the code list carefully and asking your supplier to advise you about the different subsections. 
Switch Water Suppliers
Water VAT does not have to break the bank. If the prospect of paying 20% VAT is overwhelming, you should consider switching. Switching suppliers is the easiest and most effective way to save money on water bills. 
At Love Energy Savings, we help business owners find the best packages on the market. When you compare with us, you can take a comprehensive look at water suppliers and rates.
To find out how much you could save, compare the latest business water prices here.