| Business Advice
Business Relocation: A Guide To Switch Business Utilities When Moving Premises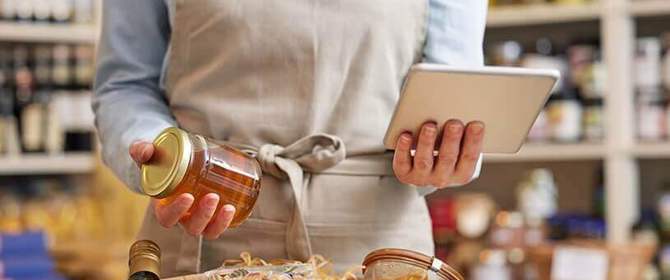 Relocating can be as equally stressful as it is exciting. Business growth is the most common reason for a business relocating to new premises. You may be tempted just to transfer everything you have to your new business premises, but things are going to be different in your new building. For example, if you are moving due to business growth, it almost certainly means that your requirements have also changed. 
But where do you start? We have created the ultimate business premises relocation guide to help companies navigate switching their business utilities and snatching great deals whilst doing so. 
We will break each section up into the most important business utilities that will need your attention. You can save this page to your bookmarks and refer back to it as you need to address each utility. 
We will cover 
Energy
Water 
Connectivity (broadband, calls and business lines) 
First of all, we'll dive into the world of business energy switching. 
Setting Up Business Energy In Your New Premises 
When you first walk into your new business premises for the first time with the keys, you should take a meter reading for both gas and electricity. 
Not checking the connections and meters can prove an expensive mistake to make but can easily be overlooked. Here are some things that catch out many relocating companies: 
Existing Premises - you should check that the building has not been disconnected from the national grid. This can happen if previous tenants got into energy debt. Having this surprise can cost a lot of money and you may need to pay a reconnection fee. Imagine trying to operate your business without gas and electricity until you can reconnect. Not an ideal start to your move, especially if this means you will lose revenue. 


New Buildings - has the building been connected to the main grid? This is the first thing you should check. There's usually a large connection fee so it is important to ensure that this isn't going to be an issue. 
Now that the potential issues are out of the way, here are some commonly asked questions from business owners who are relocating.
What Happens To My Current Business Energy Contract When I Move? 
You may be aware that once you enter a business energy contract you cannot terminate it early. However, moving premises is a rare chance to end your contract early. This doesn't automatically mean you should go ahead and do this. It's important to assess your options and if you can get a cheaper deal with another business energy supplier. 
You can transfer your business energy contract to your new premises. It is diligent to compare business energy prices to see if you can make a saving in your new premises. It is important to remember that if you're moving into larger premises to take increased consumption into account. 
Moving Checklist - Business Energy 
Whether you have decided to keep your current business energy supplier or make a switch, it is important to tie up all your 'loose ends'. 
Here's a checklist of things you must do in the run-up and on a moving day:
Provide notice to your current energy supplier that you're moving (at least 1 month) 
Call them with your account number, dated final meter readings, date of the move and address of the new premises. 
You may be asked for your meter numbers (MPRN & MPAN numbers). You can find these on a recent copy of your gas and electricity bills. If you decide to switch with Love Energy Savings, we take care of all the admin for you for a stress-free move)
Take pictures of your gas and electricity meters in the new premises displaying meter readings to ensure you're not paying for energy you have not used. 
Find out who currently supplies energy to your new premises. You can call National Grid for this information (+44 (0)20 7004 3000).  
Compare prices for a new business energy contract - you can compare live prices from a panel of trusted business energy suppliers here.
How Long Does It Take To Switch Business Energy Suppliers?
You will be switched over to your new business energy supplier within a few weeks if there are no complications. Your energy supply will not be interrupted during this time and you can operate as normal. 
Once you agree to a business energy contract, you're locked in for the duration you have agreed to. For example, a 3-year fixed energy tariff means you cannot switch during this 3-year period to a different tariff. However, you are able to start looking for your new deal anywhere from 6-12 months before your contract end date to lock in better prices if you think they may increase during that time. 
How Much Should I Be Paying For My Business Energy? 
BUSINESS SIZE

AVERAGE BUSINESS ELECTRICITY UNIT PRICE (INCLUDING CCL)

P/KWH

AVERAGE BUSINESS GAS UNIT PRICE (INCLUDING CCL) 

P/KWH

Very Small

17.41p

4.08p

Small

15.83p

2.47p

Medium

13.82p

2.32p

Large

13.80p

1.94p

Very Large

12.95p

1.74p

Average

14.71p

2.48p
The rates above are the most recent figures (Q1 2022) available from GOV.UK. 
Compare business energy prices here. 
Setting Up Business Water In Your New Premises 
It is still relatively unknown that businesses can switch their water supplier and have been able to since the market was deregulated in 2017. This means that companies are no longer bound to one water supplier based on the location of their premises. 
In fact, there are lots of business water suppliers to choose from all competing on prices to win your business. Much like the energy market, switching water supplier works in a very similar way. That is why we have applied our money-saving comparison engine to the UK's water market - ensuring that our customers can always find ways to save more money on their business utilities. We'll even offer a free business water audit for companies using more than £1,000 annually on water bills to help maximise savings. 
But enough of that, how do you change water suppliers over in new business premises? 
What Happens To My Current Business Water Contract When I Move? 
As the water switching market is still very new, your current water supplier is likely to have been geographically assigned. This means your contract will end with your water supplier when you vacate the premises. 
Moving Checklist - Business Water
Business water is a little easier to manage than energy (if there are no complications), so here's everything you need to 'box off' in the run-up to and on moving day. 
Provide notice to your current business water supplier that you're moving (at least 1 month before is good practice) 
On your final day, it is a good idea to take your own meter reading - water meters tend to be harder to locate and can usually be found outside the premises. Only take a meter reading if it is safe to do so. 
Inform your water supplier of the final meter readings and the address of the new premises for the final bill. 
Take meter readings as soon as you get the keys to the new premises - this ensures you're not paying for water that you haven't used. 
You want to do your own mini water audit to ensure there are no leaking taps or leaks - it's much more efficient to do this when the building is empty. 
Find out who supplies your water - if you're unsure who your current business water supplier is you can contact Ofwat at 0121 644 7500. 
Shop around for great deals on your business water - you can compare business water suppliers here.
How Long Does It Take To Switch Business Water Suppliers?
It takes around 28 days on average to switch business water suppliers. Your water supply will never be interrupted during this time but it may take a little longer if you require a new water meter for the premises. 
Once you agree to a business water contract, there may be a cancellation fee if you leave mid-way through the contract. This fee will not apply if you're moving into a building and switching. 
Who Is The Cheapest Business Water Supplier?  
Prices change regularly so it is very difficult to provide concrete prices. A water supplier may be the cheapest today but one of the more expensive suppliers tomorrow. For the latest business water prices, you should use our comparison engine. 
However, that being said, we are able to publish business water prices from the previous year to provide you with an idea of who regularly comes up as the cheapest supplier.
These prices are for typical usage of a medium-sized UK business based on 1,500m3 consumption, sorted by cheapest first.
| | | | | | |
| --- | --- | --- | --- | --- | --- |
| SUPPLIER | WATER £/M3 | WATER FIXED | WASTE £/M3 | WASTE FIXED | TOTAL BILL |
| 1. Northumbrian | £1.0646 | £38.77 | £0.7793 | £77.02 | £2,842.42 |
| 2. Thames Water | £1.4570 | £17.84 | £0.8963 | £44.71 | £3,592.50 |
| 3. Severn Trent | £1.5172 | £45.59 | £0.9400 | £39.53 | £3,770.92 |
| 4. Anglian Water | £1.3472 | £58.00 | £1.4212 | £37.00 | £4,247.60 |
| 5. United Utilities | £1.7010 | £48.07 | £1.1050 | £0 | £4,257.07 |
| 6. Yorkshire Water | £1.3621 | £40.86 | £1.5599 | £48.91 | £4,472.60 |
| 7. Southern Water | £1.9998 | £46.00 | £1.2484 | £18.00 | £4,936.30 |
| 8. Wessex Water | £1,2600 | £50.89 | £1.9988 | £85.85 | £5,024.94 |
| 9. Business Stream | £1.5652 | £68.22 | £1.8391 | £79.36 | £5,254,03 |
| 10. South West | £1.9718 | £50.85 | £2.9162 | £49.83 | £7,432.68 |
The data is from the 2020/21 published tariffs using the lowest annual fixed charges. All prices exclude VAT at 20%. 
As you can see, there are a lot of potential savings on the table for UK businesses with the difference between the lowest and highest tariff being a staggering £4,590.26 per year.
You can compare business water suppliers here.
Setting Up Business Broadband & Connectivity In Your New Premises 
Things can get complicated when moving all your business broadband and connectivity needs to new business premises. Many providers offer a moving service for things like business broadband and cloud-based services. 
However, companies moving premises do so as they are growing. This means that quite often business connectivity requirements have changed. Moving premises is the perfect time to assess business requirements. 
What Happens To My Current Business Broadband Contract When I Move? 
Unlike energy and water, your business broadband contract is still active and can be taken with you to your new premises. However, that shouldn't be you automatically should do this. There's a reason you're moving to new premises, and just like space within a building, modern businesses need to increase broadband capacity. 
Which Business Broadband Package Do I Need? 
This largely depends on the business's needs. For example, a growing business moving into its first premises will need to upgrade to business broadband from home broadband. You can read about the differences here. 
For growing businesses moving to larger premises, it may be time to move to cloud-based services. For example, companies that process large amounts of data may need a more reliable and secure connection offered by leased lines.
Leased Lines 
A leased line is a dedicated line directly to the business premises to manage the demand of critical applications that are essential to productivity. The main benefit of a leased line is reliable speed and no connection slow-down during peak usage hours. Businesses with a leased line connection will also receive 24/7 priority support to ensure that if the connection goes down, it will be back up and running quickly to minimise revenue loss. Here's a guide to help you determine if a leased line is right for your business.
Choosing your business broadband should not be rushed as many decisions should be made to make sure you're getting the right package for your business. When making your decision consider the upcoming PSTN switch-off coming in 2025, how your business communicates between employees and customers and how much revenue would be lost if your broadband went down for more than a couple of hours. 
How Much Does A Leased Line Cost? 
Leased business broadband costs can be anywhere from £150 to over £1,000 a month. The actual cost of your broadband depends on a lot of different factors. Each situation is unique, and you should always get a quote before you dismiss leased broadband based on the expense alone. You can read more about the costs of leased lines here. 
What About Business Broadband Packages? 
Not every business needs a leased line. There are a variety of connections to choose from and selecting the right one can ensure you're not trapped in a contract that doesn't fit your requirements. 
Here are the options you have when it comes to picking a business broadband package: 
ADSL - this is a basic non-fibre connection. This is usually the cheapest option and is not ideal for most businesses that have multiple employees and require a faster connection. 
FTTP Fibre - FTTP is a full-fibre connection and is widely available across the UK. This connection offers the fastest speeds for business broadband. 
FTTC Fibre -  FTTC is a hybrid of fibre broadband and copper wiring used for ADSL. This is an extremely popular solution for many small business operations that somewhat rely on broadband to operate. Your business will experience slower internet speeds during peak usage times.
You can compare business broadband and a range of business connectivity products here.