| Business Advice
Does my credit score affect business energy prices?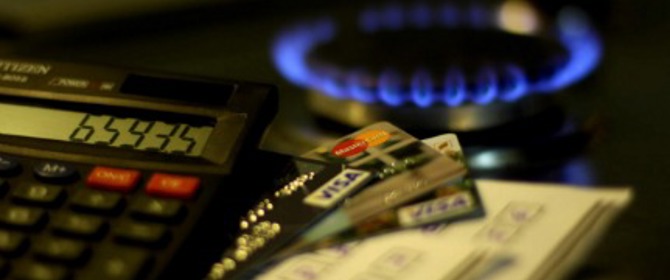 There may not seem to be an obvious connection between your credit score and business energy prices. Yet your credit score can have a real impact on the cost of your energy bills.
Your business credit score can impact the suppliers available, your tariff type, and unit rates.
In this guide, we explain what your business credit score is and how it affects energy prices.
What is a business credit score?
Your business credit score doesn't work in the same way as a personal credit score. Your score is based on the likelihood of you going out of business within the next year.
A credit rating scores your business on a scale of 1-100. The higher your credit score is, the better. Businesses with a high rating are judged to be in a stronger financial position.
Businesses with a score of 40 or more are likely to have access to cheaper energy deals.
How is a business credit score calculated?
There are a variety of factors that will make up your credit score. These include:
The size of your company and number of employees.
Whether you have failed to keep up with your bills.
Your successful and unsuccessful finance applications.
The credit history of your company directors.
Why does an energy supplier need to check my credit rating?
Business energy suppliers will check credit ratings as they want to know how much of a risk there is of you defaulting on your payments.
Business energy is used in large quantities, and bills can be expensive. If too many businesses default on their bills, it can be costly for suppliers.
The cost of recovering money owed can be a long and expensive affair for suppliers. Due to this, some suppliers are careful about who they supply with energy.  
What else do energy suppliers consider?
An energy supplier will check a business' Standard Industrial Classification (SIC). A SIC is used to classify different types of businesses.
Sectors such as pubs and restaurants are at higher risk than others. This is due to the high turnover of management in those industries.
What is the impact of a bad business credit rating?
A lower credit rating can limit your options when switching business energy suppliers. Some energy suppliers won't accept businesses with low credit scores. Whilst others may limit the tariff options available to you.
Energy suppliers who accept businesses with a low credit scores may take other steps. This can include:
Charging you an additional premium.
Requesting a security deposit.
Charging you by Direct Debit.
Installing a prepayment meter.
Why do I need a prepayment meter?
Prepayment meters are available for both domestic and business energy users. They act much in the same way as a pay-as-you-go mobile phone. You can top up your meter using a key, card, or in some cases an app.
This gives security to energy suppliers as you are paying for your energy before you use it. However, prepayment energy tariffs are more expensive than standard tariffs.
Can I improve my business credit score?
There are steps you can take to improve your credit score. One of the easiest ways to do this is by paying bills on time. Any bills not paid on time will harm your business credit score. Outstanding bills can cancel out any other work you do to improve your credit score.
You can also establish credit accounts with suppliers you use regularly. Through this, your positive payments will show in your credit file.
If you have negative feedback on your file, it may be possible to dispute this. Businesses can work with credit card companies and reporting agencies to update their information. Doing so will make sure information that is no longer relevant will not affect your credit score.
Switching energy suppliers with a low credit rating
If you are unable to change your credit score, there are things you can do to get a better business energy deal.
At Love Energy Savings, we can help your business find the cheapest energy tariffs that suit your needs. By comparing quotes from a wide range of energy suppliers, you can access the best deals available to you.
We provide dedicated account managers to ensure your business has the right advice when you need it.
You can compare prices online today by completing our quick energy comparison calculator.