| Business Advice
How To Save Energy At Home During Summer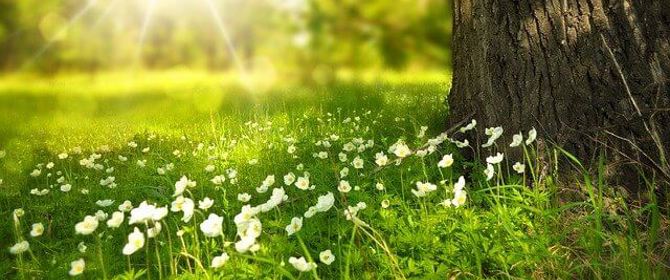 Summer is a great time to save energy in our homes. We tend to spend less time inside, and we're less reliant on household appliances. This means that there are more opportunities to save and build up credit for the winter months.
Using energy efficiently is important all year round, but in this guide, we'll provide you with some top tips to help you save energy specifically during summer.
Here are our top 8 tips to help you keep some extra coins in your pocket this summer.
Top Tips For Saving Energy In Summer
Keep windows closed during the day
Switch off appliances
Use fans wisely
Forget about the dryer
Invest in LED light bulbs
Use water efficiently
Invest in smart devices
Switch energy suppliers
Keep windows closed during the day
In the UK, despite temperature spikes during the summer, we're used to cold weather and our homes are built to shelter us from this. As a result of this, our households can get exasperatingly warm and it's often our first impulse to crack open a window. However, opening your window could actually make matters worse as you are allowing more warm air to enter your home.
Keep windows closed during the day when temperatures are high, with blinds and curtains in use to block direct sunlight. You should then open your windows at night when temperatures drop to allow the cool air to enter and circulate your home. This strategic use of your windows can help you save energy by making you less reliant on energy-consuming cooling measures such as air conditioning or fans.
Bonus tip: Home insulation can not only help to keep your home warm during winter, but it can also keep your rooms cool during summer. It blocks outside conditions and helps to maintain your ideal temperatures. This could make you less reliant on appliances such as fans and help you save energy.
Switch Appliances Off Standby
By leaving your appliances on standby, you're wasting energy that could have otherwise been saved if you had just pressed the off switch. Turning your appliances off completely could save you up to £35 on your yearly energy bill*. Devices such as your television and speakers, and kitchen appliances like toasters and kettles tend to be typical culprits for "phantom power," which is the energy used by appliances whilst in standby mode.
Furthermore, appliances emit heat when they are not completely switched off. Turn them off to help keep your home cool during warmer periods. Visit our Appliance Efficiency guide for more information on how you can reduce the amount of energy your appliances use.
Use Fans Wisely
The usage of fans tends to increase significantly during the summer, which can have an impact on your energy usage. However, you can counter this by ensuring that you are using them to their full potential. For example, you can position your fans at floor level so that they circulate the cooler air instead of the risen warm air.
Additionally, following tip 1 and opening your windows during the night instead of turning your fan on could help you save energy.
Forget About The Dryer
Using a clothes horse and letting your clothes dry naturally in the heat is a helpful alternative to using a dryer. This is a great way of saving energy and potentially lowering your bills. If you're lucky enough to have a garden on your property, you could use an old fashion clothesline and let your garments dry in the sun whilst you soak up some rays!
Invest In LED Light Bulbs
Light emitting diodes (LEDs) are ideal for energy saving as they use a low amount of energy and emit minimal heat. It's estimated that they can save you around £40 a year on your electricity bill **. Additionally, LEDs are manufactured to be long-lasting, so you could also save on purchase costs. Visit our Home Lighting guide for more advice on energy-efficient lights.
Bonus tip: The sun stays out for a much longer time during summer, so you can reduce your use of household lighting. Yet another opportunity to save energy!
Use Water Efficiently
The Energy Saving Trust estimates that heating water constitutes to approximately 20% of your annual heating bill, which is around £135 on average. To help you save, you could reduce your hot water usage by choosing lower water temperatures and opting for a short shower instead of a bath. You could also wash your clothes at a lower temperature.
If you wish to reduce your household running costs on a whole, you should also aim to use water more efficiently. Simple measures could reduce your water bills by around £10 a year. Visit our water efficiency guide to find out more tips for saving water.
Get Smart Devices Fitted
Devices such as smart meters and smart thermostats give you more control over your energy usage. Smart meters will inform you of your energy use and help you understand your bills. They also provide more accurate meter readings, so you only get charged with the energy that you use. Get in touch with your energy provider to find out if you can get a smart meter installed.
Switch Energy Suppliers
That's where we come in. In order for these energy saving tips to work to their full potential, you need to ensure that you're on the best energy tariff.
Here at Love Energy Savings, we can help you find a tariff that helps you save all year round. Use our free comparison tool below to get a quote for a new energy deal today.
Alternatively, take a look at our energy guides for more information on energy saving.