| Business Advice
Small Business Broadband Guide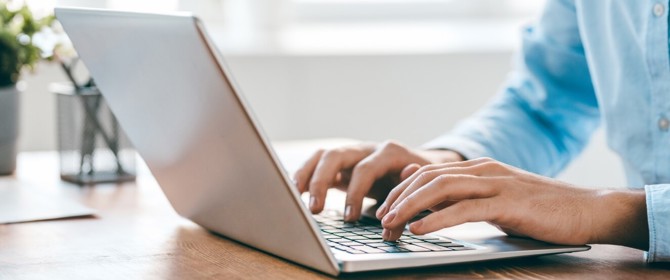 Selecting the right business broadband deal is crucial to the operation of any company. Whilst you may be tempted to purchase a domestic fibre broadband package, a business's requirements are slightly different.
Home vs Business Broadband Deals
Whilst purchasing broadband may be about getting the upload and download speeds. However, business broadband requires much more including security, greater reliability, traffic management and the capability to upscale as the business grows.
Here are some considerations when selecting business broadband packages:
Better Service - it is crucial to have a stable internet connection. Businesses require much more from their internet providers. Any downtime to a business's internet connection can cause significant losses in revenue. A business broadband package does come with better customer support to ensure that any downtime is kept to a minimum.


Greater broadband speeds - many businesses rely on more advanced technologies that require an internet connection such as VoIP. It's crucial that business broadband speed meets the requirements to be able to perform the everyday tasks of business customers. Business broadband speeds are marketed much more accurately and broadband providers tend to deliver close to promised speeds.


Traffic Management - whilst business broadband is not entirely exempt from the peak usage slowdown in speeds, they do get prioritisation over domestic customer traffic.
What If My Business Broadband Is Too Slow?
Sometimes restarting your broadband router is enough to fix any issues with your connection.
Many companies purchase the cheapest available broadband when they start up, but do not improve their package when they grow. You can check your broadband speed here to see if you require better speeds.
Sometimes business broadband speed is not enough or a reliable internet connection is not available. Many companies are not aware that the fastest, most reliable internet connection is a leased line.
A leased line is a dedicated internet connection with a fixed-bandwidth connection. This dedicated line skips the exchange and is delivered straight to your business premises. This means it is completely exempt from peak usage slow down and you are guaranteed an exact upload and download speed.
Who Are Leased Lines For?
Leased lines are great for any business. However, businesses that require ultra-fast download speed will see the biggest benefits.
As all business phone connections will need to use the VoIP system by 2025. This will allow a growing business to upscale their business much more smoothly as they grow in size and add more users.
For businesses who can lose £1000s for each hour of internet connection downtime, a leased line is a great option. Leased line deals come with added service and any faults are prioritised and fixed within hours, rather than days. With an account manager just a phone call away, they will work rapidly to keep your connection up and running.
You can read more about leased lines here.
How Much Does A Leased Line Cost?
Leased business broadband costs can be anywhere from £150 to over £1,000 a month. The price largely depends on several factors, but the main one is location.
Here's an average breakdown of leased lines' cost by UK location:
London: £233.33 per month
Birmingham: £276.50 per month
Manchester: £248.50 per month
Bristol: £277.87 per month
More rural areas cost much more and may require an installation fee depending on the distance the line has to travel to directly feed into your business premises.
Which Business Broadband Deal Is Right For Me?
There are a variety of business broadband deals to choose from and selecting one that does not cover all your business requirements can cause unwanted issues. Broadband and phone are often considered together, so it is important to consider everything you want from your business broadband including, unlimited downloads, a dynamic IP address, phone line deals, dedicated technical support, and other technical and environmental factors.
Here are the most popular business broadband deals that many choose:
ADSL

ADSL is your basic non-fibre internet connection. This uses a copper phone lines wire to deliver internet to your business. This type of connection is usually sold via a reseller on a BT Openreach line and offers some basic download speeds. The closer to the exchange your business is, the faster the speeds. This is ideal for very small business premises that do not heavily rely on broadband to operate.

FTTC Fibre

FTTC is a hybrid of fibre broadband and copper wiring used for ADSL. This is an extremely popular solution for many small business operations that somewhat rely on broadband to operate. It uses a fibre optic cable from the original network provider and then switches to a copper wire to deliver internet to your premises from the exchange. Your business will experience slower internet speeds during peak usage times.

FTTP Fibre

FTTP is a full-fibre connection and is widely available across the UK. This connection offers the fastest speeds for business broadband. With full fibre, the business broadband provider will lay the fibre optic cable all the way to the building.

4G Broadband

4G broadband is used as a backup connection for companies. It is ideal for sole traders but small business owners usually find it difficult to find a reliable connection when using more mission-critical applications.

It is ideal for rural areas where connection options are limited but it can be expensive and typically comes with data caps.
How Do I Compare Business Broadband Deals?
There are lots of business broadband deals to choose from. Many decide to choose the big brands that they recognise such as BT, Vodafone Business and Virgin Media Business Broadband. However, many are left disappointed as they have not truly evaluated the broadband needs of the business.
We have partnered with Daisy Communications, one of the UK's leading business broadband and telecom providers to deliver great speeds, unlimited downloads and unrivalled business support.
This means we can offer exclusive deals on a variety of business broadband services at great prices.
How It Works
Simply complete the quote form to help us understand your business broadband requirements. We will then compare broadband deals and match them to your requirements.
Our experts will get in touch and will provide you with a range of business broadband packages.
Your account manager will handle the switching process and keep you up to date throughout the process. We'll ensure that you never lose connection during the switch.
Why Should I Switch Business Broadband?
In most cases, customers that compare business broadband are getting their needs met. This is likely because they are on the wrong package, or simply because the business has outgrown the contract.
Business broadband is now a staple of doing business.
If you're not sure what your business needs, here are some common broadband services that the modern UK company requires:
Super-fast broadband and phone with unlimited downloads
High-security and reliable connections
Better customer support
Inclusive call providers
Cheaper broadband deals are available
Some companies are not aware that leased lines exist and that their customer business broadband provider does not offer the speeds and support required to operate mission-critical applications.
If you have not switched your business broadband for a couple of years, you are also likely missing out on a better deal.
You can compare business broadband here.
Small Business Broadband FAQs
Do I Need A Static IP Address?

A static IP address is great for a small business that wants to enable remote access to employees. With flexible home working becoming a more popular practice, having a static IP address means your employees can log in and securely access work files away from the office.

Domestic broadband comes with a dynamic IP address which means that remote access is not available.

Can I Set Up Guest Wi Fi?

Many business packages now come with the capability of setting up guest wi fi. This is quickly becoming an essential service for any business to offer their customers. This is particularly true for cafes, agencies, open-plan offices, and retailers.

This optional extra means you can securely allow guests to browse the internet without giving up any security to your business broadband router.

What Is VoIP?

VoIP (voice over internet protocol) is a great way to future-proof your business. This allows your business to make phone calls over the internet using an affordable cloud-based system. VoIP systems are also easily scalable and can easily be set up as the company grows.

There are several benefits to VoIP, including:

Easier to manage and scale up than traditional lines
Much cheaper to set up and run
Cheaper phone calls
Integrates with other applications
Receive and make calls from your computer or business mobile

You can read more about VoIP and business mobile deals here.