| Business Advice
Top 5 Money Saving Expert Tips for Businesses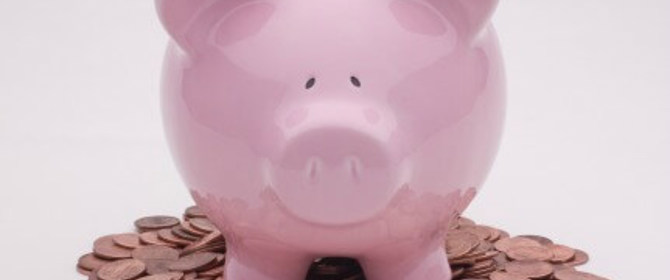 Martin Lewis, of Money Saving Expert, single-handedly crashed the internet after revealing the savings households could make on their energy bills on his ITV show.
On his TV show - Martin Lewis Money Show LIVE - Martin stated that UK home energy consumers could be saving as much as £400 million if they simply switched energy suppliers. This resulted in avid viewers immediately trying to find a cheaper deal online, crashing many energy suppliers and comparison websites.
We have always been great advocates of switching energy suppliers here at Love Energy Savings. We have performed over 250,000 switches, saving our customers almost £ 85 million on their business electricity and gas bills.
Now you would be forgiven for thinking that Martin Lewis was only aiming his show at homeowners, so how can businesses benefit?
We recently performed some independent research which found that businesses across the UK have lost out on over £2.4-billion by failing to switch over the last five years. That's quite a bit more than the £200-400 million homeowners are missing out on, so what are businesses waiting for?
Martin gave consumers advice on how they can find a cheaper energy deal as we continue to experience the impact of COVID-19. Here at Love Energy Savings, we know it is a tough time for businesses and we don't want them to be overpaying for the energy they use. As business money-saving experts, here are our top five tips for commercial energy customers.
1) Switch your tariff
Martin Lewis is not the only one that advocates switching energy suppliers as the first port of call when trying to find a cheaper business energy deal.
On average, we save our customers 40% on their annual energy bill when we switch their tariff. For some businesses, you may not even have to switch suppliers, it may just be a case of choosing a different contract.

Suppliers always have a wide range of deals and the introductory contracts that you originally signed up for will have – more likely than not – been cheaper to entice you.
If you have been with your current supplier for a year or more, you are almost certainly overpaying for your energy. Cheaper deals are available and our energy experts work hard to find those tariffs for you.
2) Use a trusted comparison website
We work with all the major suppliers including the 'Big Six' and numerous independents. Due to the close relationships we have built, we can often access the full range of options that may not always be advertised directly to a consumer.

Not only do we have access to over 150 different tariffs but we make it easy and simple too. All you have to do is perform a comparison online or call one of our energy experts, select the tariff you want and then we do all the hard work for you.

You may be nervous if you have never used a third party before, but rest assured. Love Energy Savings has an 'excellent' rating on TrustPilot based on 11,000 reviews and our service is completely free of charge.

As part of our fair price guarantee, we offer up to £1,000 cashback if we can't beat your initial renewal quote when you switch and we actively comply with and promote the TPI Code of Practice which seeks to ensure transparent and compliant activity across the energy industry.
3) Call one of our Energy Experts
Our energy experts have years of experience in the world of business electricity and gas, and they are always on hand to share expertise and advise you on what the best option is for your business needs.

As mentioned before, we compare over 150 tariffs from 52 different suppliers. Our experts know these deals inside out and are best placed to save you both time and money by helping you choose a tariff that will suit your individual requirements.

We are based in the UK, so you can be sure that you will get through to one of our friendly experts in no time at all. They can perform an electricity or business gas comparison with you there and then (as long as you have a bill to hand) and can even email you the quotes so you can have some time to think about which one you would like to go for.

Once you have chosen, it only takes a couple of minutes to agree on a verbal contract, which is recorded for peace of mind, and you will then be assigned an account manager who will be on hand to help with any queries, manage your switch and even inform you if a cheaper tariff becomes available in the future.
4) Invest in a Smart Meter
We have always been keen to promote new technology at Love Energy Savings. Back in 2012, the UK Government launched its Smart Metering Implementation Programme which aimed to roll out installing smart meters in businesses and homes.

As of 2020, there are now 23 million smart meters installed across the UK. This is below the 50 million smart meters the government had targeted. This means there are still many homes and small business premises still subject to estimated billing via standard meters. Smart meters allow meter readings to be accessed remotely and accurately, guaranteeing you only pay for the energy you use.
Smart meters are also useful for monitoring your business's energy usage. With carbon reduction targets becoming even more challenging, it will become even more important for SMEs to become more energy efficient.
Admittedly, smart meters themselves won't directly save your business money, but your interpretation of their data can. Seeing the monetary effect of leaving that computer on overnight is more likely to incentivise behavioural change than a poster, or a nagging boss.
To find out more about Smart Meters you can read our handy business guide here.
5) Look beyond the Big Six
At Love Energy Savings we are committed to providing you with as many tariff options as possible to find you a cheaper deal.
In recent years, there has been a mass influx of new independent suppliers entering the energy market to challenge the Big Six. You can read about them here. This is great news for consumers, as this makes the market more competitive and helps prices stay low.
We work with numerous independent suppliers including; Opus, Ovo Energy and Dual Energy. They all offer cheap prices, and good customer service and some, like Green Energy, even offer a 100% renewable energy supply for the environmentally conscious.

Contacting dozens of energy suppliers for a quote is time-consuming which is why our service is so indispensable for businesses. By simply filling in your details in our quick online energy tariff search engine you can instantly compare prices of all the major, and minor, energy suppliers in the UK.